BerniePortal and Alpine Partner to Streamline Pre-Tax Benefit Administration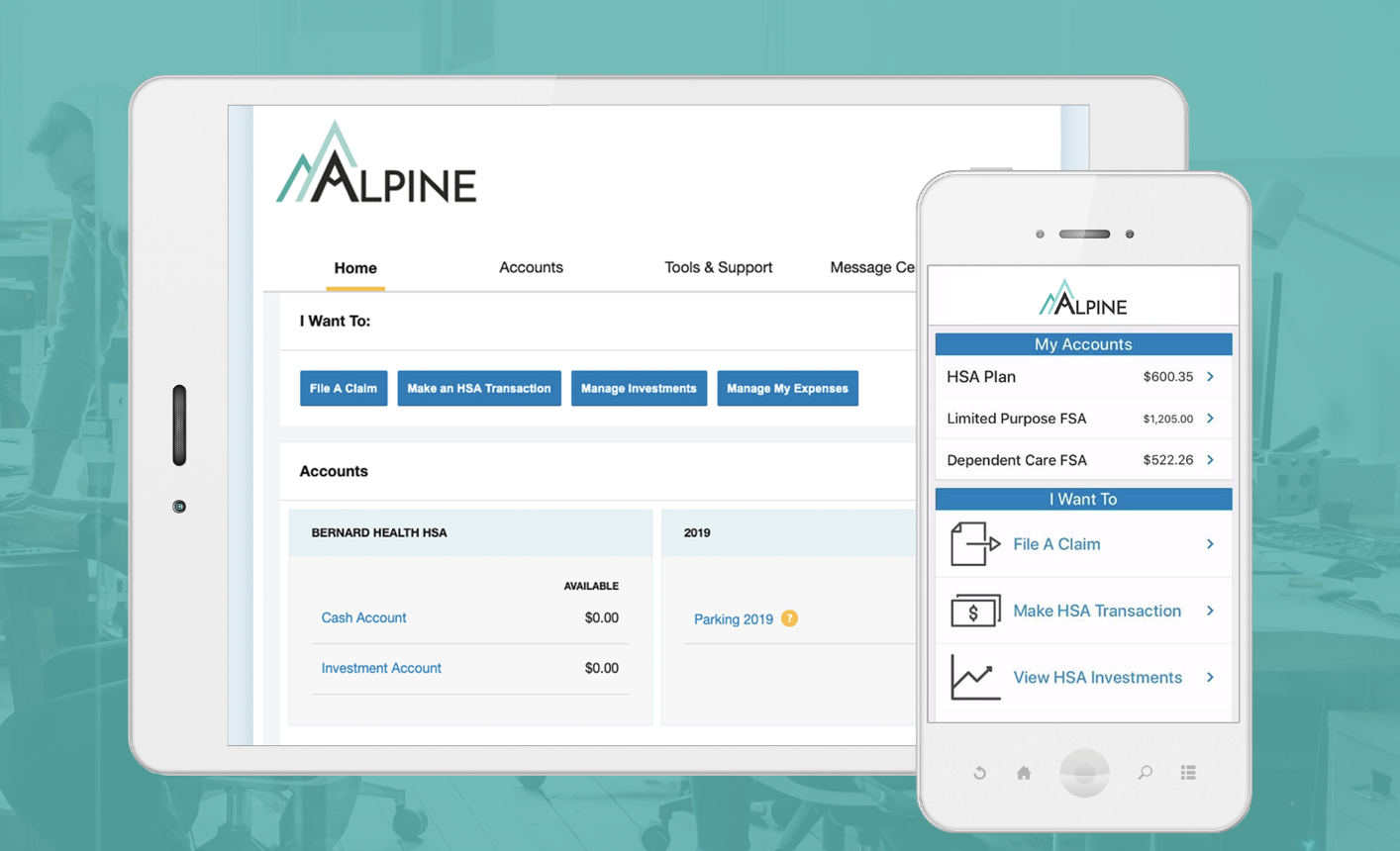 BerniePortal and Alpine TPA
BerniePortal, the all-in-one HR administration platform, announced today a new partnership with third-party administrator Alpine to provide technology-enhanced pre-tax benefits administration to users.
BerniePortal has provided COBRA administrative services since 2013, and as demand has grown, these services – as well as the administration of other pre-tax benefits – are now provided by Alpine as a third-party partner.
Fully licensed and bonded, Alpine administers a suite of pre-tax benefits, including HSAs, FSA and Dependent Care FSAs, commuter benefits and COBRA.
Technology-enhanced benefit accounts, including auto-substantiated benefit cards and an easy-to-use mobile app, make offering and using pre-tax benefit dollars simple for employees and administrators alike.
To learn more, visit www.AlpineTPA.com or click here to listen to the announcement webinar.
About BerniePortal
BerniePortal is an all-in-one HR platform that saves time, cuts the paperwork and helps build better employee experiences. Founded out of healthcare advisory and software company Bernard Health, BerniePortal connects the fragmented HR ecosystem in a comprehensive all-in-one tool, allowing employers to spend less time on administration, and more time building the businesses they love. Distributed through broker partners across the country, BerniePortal provides solutions for applicant tracking, onboarding, online benefits, PTO tracking, time & attendance, integrations, compliance, performance management, 1094-C/1095-C reporting and COBRA administration. Learn more at www.BerniePortal.com.
About Alpine
Alpine is a third-party administrator that helps businesses manage benefits and COBRA, including FSAs, HSAs, & commuter benefits. Founded out of healthcare advisory and software company Bernard Health and based in Nashville, Tennessee, Alpine is a technology-supported TPA focused on providing streamlined benefits administration to today's modern businesses.
The Alpine advantage:
Technology
Integrated with all-in-one HRIS BerniePortal, Alpine provides a mobile-friendly experience that allows employees to access their benefits via
smartphone app.
Claims Speed & Accuracy
Benefits cards work only with approved vendors, ensuring all expenses are eligible. Approved claims are reimbursed within days via check or direct deposit.
Customer Service
Our commitment to customer service is focused on providing both a delightful employee experience and dedicated support for administrators.
Compliance
We're fully licensed and bonded, giving HR peace of mind that benefits are being administered accurately and compliantly, every time.