Written by
Will Miranne
Will is an aPHR-certified writer on the marketing team at BerniePortal. He writes about healthcare, human resources, and benefits.
Back to Blog
HR Guide to the Perk-cession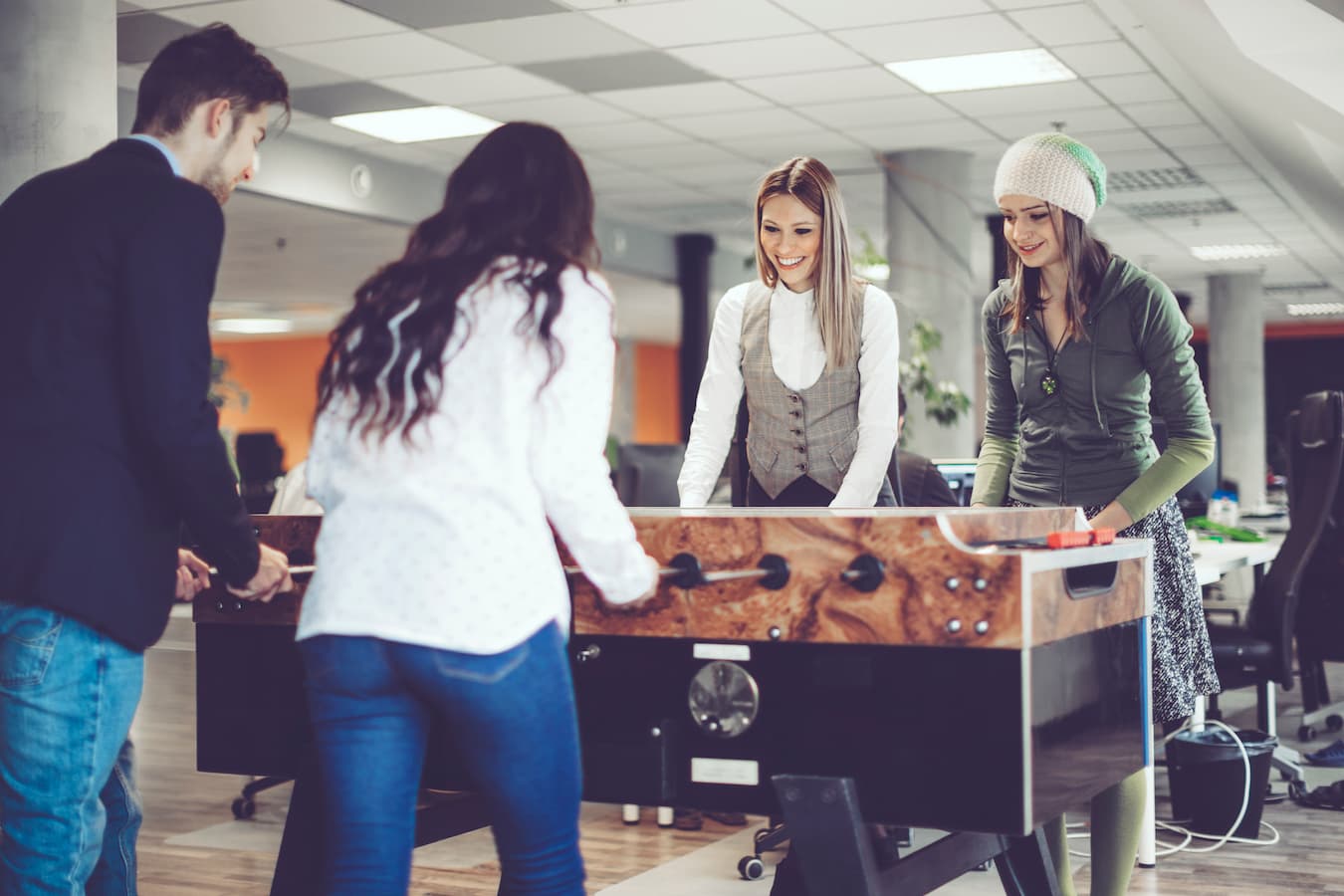 Recent years saw a rapid increase in workplace perk offerings. The goal was to entice employees back into the office and appeal to new candidates. The results were less than desirable, leading to both a reduction in said perks and layoffs in some industries. Luckily we have created an HR guide to this stark shift in strategy, which is being dubbed the "Perk-cession."
Read on to learn all about the Perk-cession, how it impacts HR, and what employers need to know moving forward.
What Is the Perk-cession?
The Perk-cession refers to the trend of employers scaling back on workplace perks and benefits. While employees today have grown increasingly interested in additional perks that enhance their quality of life and work experience, companies have discovered that they may have scaled the idea a bit too quickly.
A number of factors are driving the Perk-cession. One is the changing demographics of the workforce. Younger workers, in particular, are more inclined to seek out non-traditional work environments, nullifying the draw of in-office perks.
Another factor is the ineffectiveness of the strategy. Because employees are less interested in the traditional office atmosphere, the perks have not worked as many companies hoped they would.
Many companies, including Amazon, Twitter, Apple, Disney, and Google, have made the decision to bring employees back to the office. Google also recently announced workforce cuts seeing nearly 12,000 roles eliminated. Companies tried using perks as incentives but, in the wake of the failed measure, have moved on to bolder actions and strategies.
Jeanne C M., Founder of Future Workplace Academy, has this to say about the growing perk-cession Jeanne C M. - Executive Vice President:
"Some of these 'feel good office perks' grew too quickly and employers are taking a more strategic approach to total rewards moving from creating 'office perks' to delivering value-based employee benefits.
Here what is needed:
Focus benefits on what delivers value and what workers want like:
Flexible work options
Benefits to enhance their holistic well-being: including their
physical well-being, emotional well-being, financial well-being, social well-being and career well-being."
It is critical for organizations to understand what to look for, what employees value, and how to effectively manage workplace perks without going over the top or limiting themselves too quickly.
Why Is the Perk-cession Happening?
In recent years, there has been a trend among employers to cut down on workplace perks. Workplace perks are additional benefits that go beyond regular salaries, such as free snacks, gym memberships, or social events. While these perks can be beneficial to employees, there are several reasons why employers are cutting down on them.
One reason is cost. Providing workplace perks can be expensive, especially for smaller companies with limited budgets. Employers may find they can no longer justify the added expense of providing perks, especially if they are not directly related to the company's core business operations. This is especially true during economic downturns, where companies may need to cut costs to remain viable. The current economic climate has certainly led to a more conservative approach to fringe benefits like additional office perks.
Another reason for cutting down on workplace perks is to improve productivity. While some perks can boost employee morale, others can be a distraction. For example, offering activities like pool tables and TVs can lead to employees spending more time in the break room than at their desks. By cutting back on distractions, employers can improve productivity and overall performance.
Employers may also look to cut out certain perks to simplify their operations. Offering a wide range of perks can create additional uncertainty and prove too time-consuming. By streamlining their offerings, employers can focus on their core business operations and reduce administrative costs.
Whether to cut costs, improve productivity, or simplify operations, employers are reevaluating their offerings and making changes to align better with their business goals. While employees may miss some of their favorite perks, there are times when organizations need to make tough decisions if they hope to remain viable in a competitive marketplace.
How Can HR Respond to the Perk-cession?
As companies cut back on perks, HR professionals must respond effectively to maintain employee morale and engagement.
Here are a few ways HR can respond to companies cutting back on perks:
Communicate with employees: HR professionals should clearly communicate with employees about the reasons why they are cutting back on perks. By remaining transparent, employees will better understand the company's decision and may be more accepting of the changes. HR should also listen to employees' feedback and concerns and provide support whenever possible.

Focus on non-monetary perks: HR should focus on low-cost perks that are still valuable to employees. For example, offering flexible work hours, training and development opportunities, or recognition programs can help to maintain employee engagement and loyalty.

Prioritize health and wellness: HR can prioritize health and wellness initiatives, which are often highly valued by employees. This can include offering wellness programs, ergonomic workstations, and mental health resources. These types of initiatives benefit employees and promote a healthier and more productive workforce.

Be creative: HR can get creative with their perks to make up for the cuts in other areas. For example, instead of providing free lunches every day, HR could offer a monthly team-building event or a fun office challenge. These types of perks can also be effective in maintaining employee morale and engagement.
As companies cut back on perks, HR professionals can respond with increased transparency and improved focus on non-monetary perks, prioritizing health and wellness and being creative with their offerings. By taking a proactive approach, HR can maintain employee engagement and loyalty, even in the face of cost-cutting measures.
What Are Some of the Challenges of the Perk-cession?
While cutting back on workplace perks may seem like a straightforward way to reduce costs and increase productivity, there are also potential challenges and pitfalls that companies may face.
Here are a few of them:
Negative impact on employee morale: Workplace perks are often seen as a way for companies to show appreciation and support for their employees. Cutting back on these perks can lead to decreased employee morale, lower job satisfaction, and increased turnover. Employees may feel that they are no longer valued or that their employer is no longer investing in their well-being.

Difficulty in attracting and retaining talent: Workplace perks can be an important factor in attracting and retaining top talent. In a competitive job market, companies that offer attractive benefits packages, including workplace perks, may have an advantage in recruiting and retaining the best employees. Without these perks, companies may struggle to attract and retain top talent, especially in industries where perks are the norm.

Reduced productivity: While some workplace perks can be a distraction, others can actually boost productivity. For example, offering a gym membership can help employees to stay healthy and alert, which can lead to increased productivity. Cutting back on these types of perks may have the opposite effect and lead to decreased productivity and lower overall performance.

Negative impact on company culture: Workplace perks can be an important part of a company's culture, promoting teamwork, collaboration, and fun. Cutting back on these perks can lead to a negative impact on company culture, with employees feeling less connected and engaged with their colleagues and the company as a whole.
How to Implement New Perks in Your Organization?
Just because companies are pulling back on workplace perks does not mean companies should eliminate them altogether. Maintaining perks that improve employees' workplace experience, are low-cost, and boost culture can be valuable tools for any business.
Here are a few factors to consider when choosing perks for your organization:
Make it inclusive.
You want your perks to contribute to your culture rather than distract from it. That means they need to be accessible and inclusive for everyone on your team. For example, if you're giving out clothing, make sure to choose a brand with inclusive sizing, and don't ask team members to disclose the size they want publicly.
Communicate it clearly.
What exactly is the perk? How do you get it? Who's in charge of distribution? Where can team members find the information? This communication is essential if the perk has to be "earned," like extra time off for hitting sales quotas or a bonus for referring a new employee.
If you plan to keep this perk in place for a long time, consider adding this information to your culture guide or employee handbook. That way, your team can refer to it at any time and won't need to ask you directly.
Explain the "why."
This is an excellent tip for ANY change you make in your organization—changing perks is no exception. Tell your team why you're adding or removing this perk, what you hope the impact will be, and how it connects to your culture and your mission. Understanding the "why" will help you get buy-in from leadership and the whole team, which will help build trust and contribute to a meaningful company culture, now and in the future.
Additional Resources
You can also stay informed, educated, and up-to-date with all things HR by using BerniePortal's comprehensive resources:
Written by
Will Miranne
Will is an aPHR-certified writer on the marketing team at BerniePortal. He writes about healthcare, human resources, and benefits.