Written by
Bretton Chatham
Bretton is an aPHR-certified member of the Marketing Team at Bernard Health. He writes about HR, compliance, and benefits solutions.
Back to Blog
5 Steps to Prepare for a Hybrid Open Enrollment 2022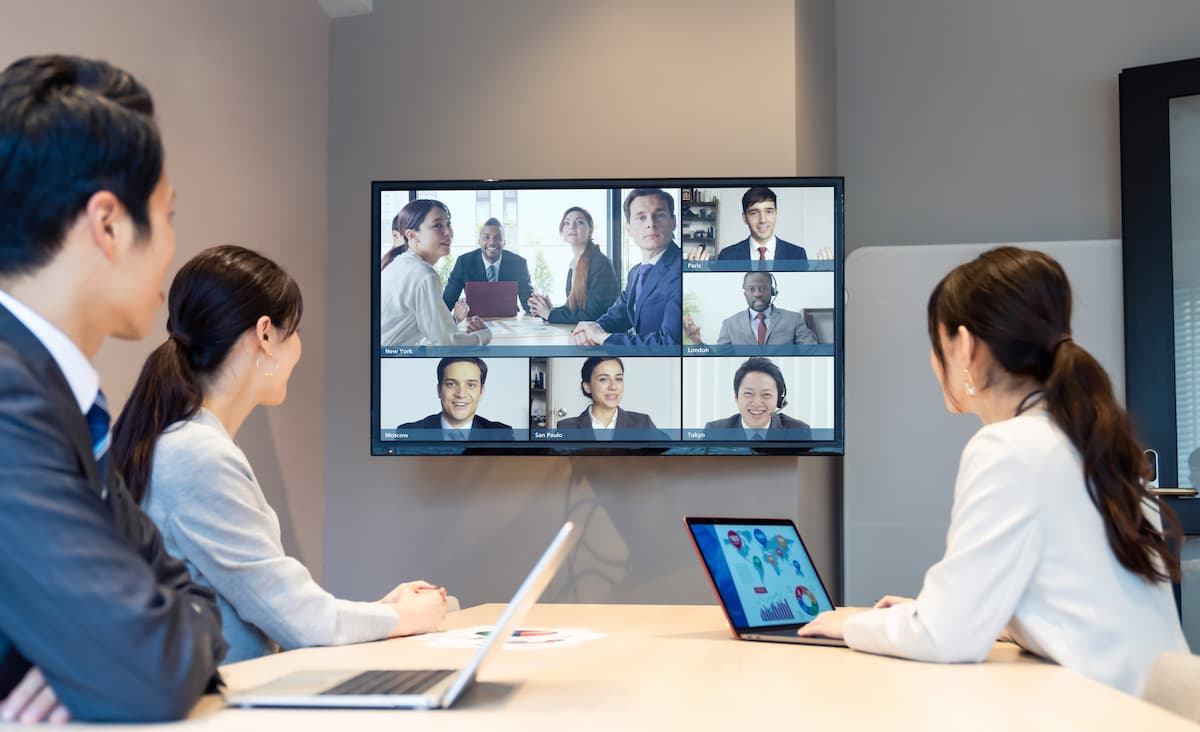 Now is a great time to start planning for open enrollment season as Q4 quickly approaches. Whether you're fully in-person, fully remote, or a hybrid of both, these five essential steps will help make your company's open enrollment period as smooth as possible.
Overview: What is a Hybrid Open Enrollment?
A hybrid work model usually means employees are working a few days a week in the office and the remaining days remotely. Hybrid work came into the spotlight after COVID-19 forced offices to operate remotely. After a year or more of fully remote work, many organizations have deliberately settled on a hybrid work model, while others may find themselves in this situation mid-transition.
Open enrollment refers to the period each year, often in Q4, when employees can change their elections for employer-sponsored benefits. This is the only time—aside from qualifying life events—that updates can be made to health coverage and other important benefits.
How to Prepare for a Hybrid Open Enrollment 2022:
However your company is responding to the changing COVID-19 pandemic, HR can cover most scenarios by approaching open enrollment from a hybrid perspective. Follow these steps to prepare for a smooth open enrollment period:
1. Develop

Your Strategy Early
For employee benefits to renew on January 1, most companies begin open enrollment in the middle of Q4, often the busiest time of year. November can be even more challenging with a hybrid staff and holiday arrangements.
HR administrators and their brokers are fielding an overwhelming amount of questions and policy changes during this season, which is why you should do everything you can to better prepare. A successful open enrollment is judged—more often than not—by whether employees receive their ID cards before the effective date. To meet that goal, this handy timeline will help you plan your strategy well ahead of time.
2. Communicate with Your Broker
Benefits are complex, which makes it difficult to determine if your broker is providing enough value. That complexity can lead to complacency, costing your company over time. Of course, you should examine this vital relationship long before open enrollment begins.
Be proactive in working with brokers to design the best benefits package for your unique needs. This list of questions for your current or prospective broker will help you prepare for open enrollment and better understand the process.
3. Reevaluate Your Benefits
In the current competitive labor market, robust benefits offerings—as well as remote or hybrid work options—can give your company a hiring edge. They also make excellent retention tools! New hires and current employees alike appreciate benefits that account for the whole person, not just the worker.
Also, consider how your company's culture and your employees' needs have changed since last year. HR can get creative in offering benefits such as Health Savings Accounts, Employee Assistance Programs, and Student Loan Assistance.

4. Communicate with Your Employees
Reach out early and often when communicating the process, changes, and deadlines to staff. With the increase in virtual communication over the last year, HR may need to notify and nudge hybrid employees more frequently to avoid getting lost in their inbox. It's generally a good idea to use multiple channels for important information like open enrollment.
Many employers may choose a passive enrollment strategy to simplify open enrollment, rolling over each employee's elections from the previous year. But an active enrollment strategy—while considerably more involved—can improve employee engagement and build your company culture. An active enrollment strategy encourages questions: review these 10 common open enrollment questions with answers to prepare.
5. Use a Human Resources Information System (HRIS)
Now is the time to move open enrollment online. There are obvious advantages to a hybrid office choosing an HRIS over paper-based open enrollment, but the software can make the process more efficient for all types of offices, saving time and reducing errors.
An HRIS like BerniePortal can even help build and sustain your company culture at a time when your working situation is still in flux. For example, the open enrollment presentation you've prepared could be livestreamed, recorded, and embedded into your HRIS to inform employees and increase engagement in a hybrid office.
How Else Can You Prepare for a Hybrid Open Enrollment?
If you want to master the process, take BernieU's continuing education course, The Ultimate Guide to Benefits Administration and Open Enrollment. This comprehensive course covers everything HR pros need to know and includes access to related ebooks, webinars, and templates.
The program is free and approved for 1.00 HR (General) recertification credit hours toward aPHR™, aPHRi™, PHR®, PHRca®, SPHR®, GPHR®, PHRi™, and SPHRi™ recertification through HR Certification Institute® (HRCI®).

Written by
Bretton Chatham
Bretton is an aPHR-certified member of the Marketing Team at Bernard Health. He writes about HR, compliance, and benefits solutions.