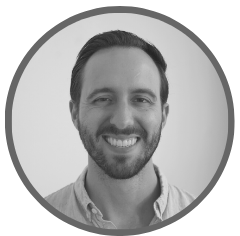 Written by
Drew Gieseke
Drew Gieseke is an aPHR®-certified marketing professional who writes about HR, compliance, and healthcare solutions.
Back to Blog
2021 Retention Ideas and Best Practices From 7 HR Experts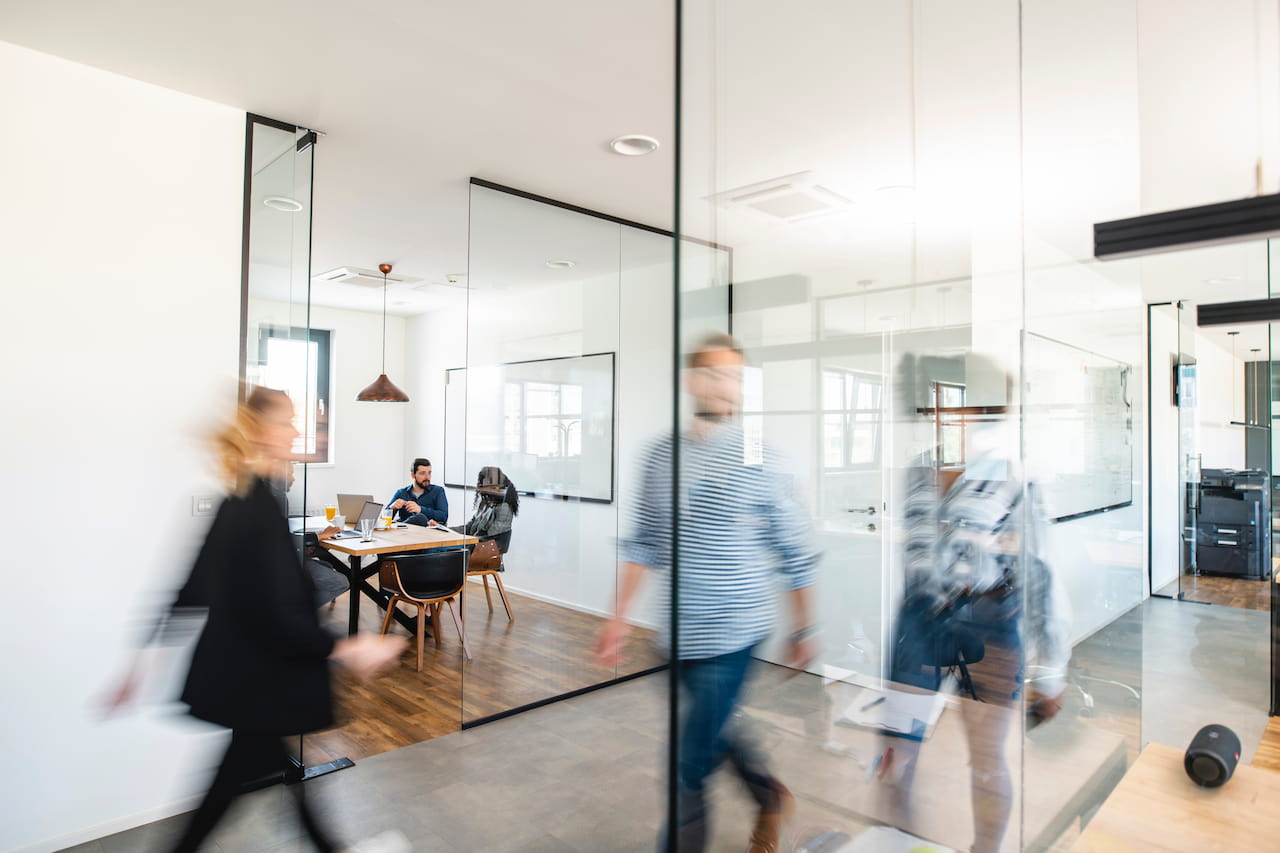 How an employer approaches employee retention says a lot about how they view their workforce. Thanks to the pandemic, hybrid offices, and other vital factors, as many as half of all American workers intend to look for a new job in 2021. Yet small and mid-sized organizations can avoid a high employee turnover rate by focusing on boosting retention efforts that keep team members engaged and encourage professional development.
In this roundtable discussion, seven notable HR experts explained how employers can rethink their retention strategies in 2021 and beyond to improve their employee retention rate.
The COVID-19 Pandemic and Retention
Employee retention refers to an organization's ability to keep its employees and is usually represented as a percentage that is calculated on an annual basis. It's typically calculated by dividing the number of employees who have been in their position a year by the number of employees in the position a year ago.
As many employers know, retention took a hit in 2020. Yet many small- and mid-sized organizations have a chance to bounce back in the final half of 2021.
"The response your company has to the pandemic, with regard to employee safety and wellness, remote working policies, and so on, really matters to employees—and they will remember it," says Jessica Miller-Merrell (@jmillermerrell), an Austin, Texas-based author, consultant, and founder of workplace HR resource Workology. "Focusing on things like psychological wellness and offering resources shows that your company genuinely cares about employee safety and well-being."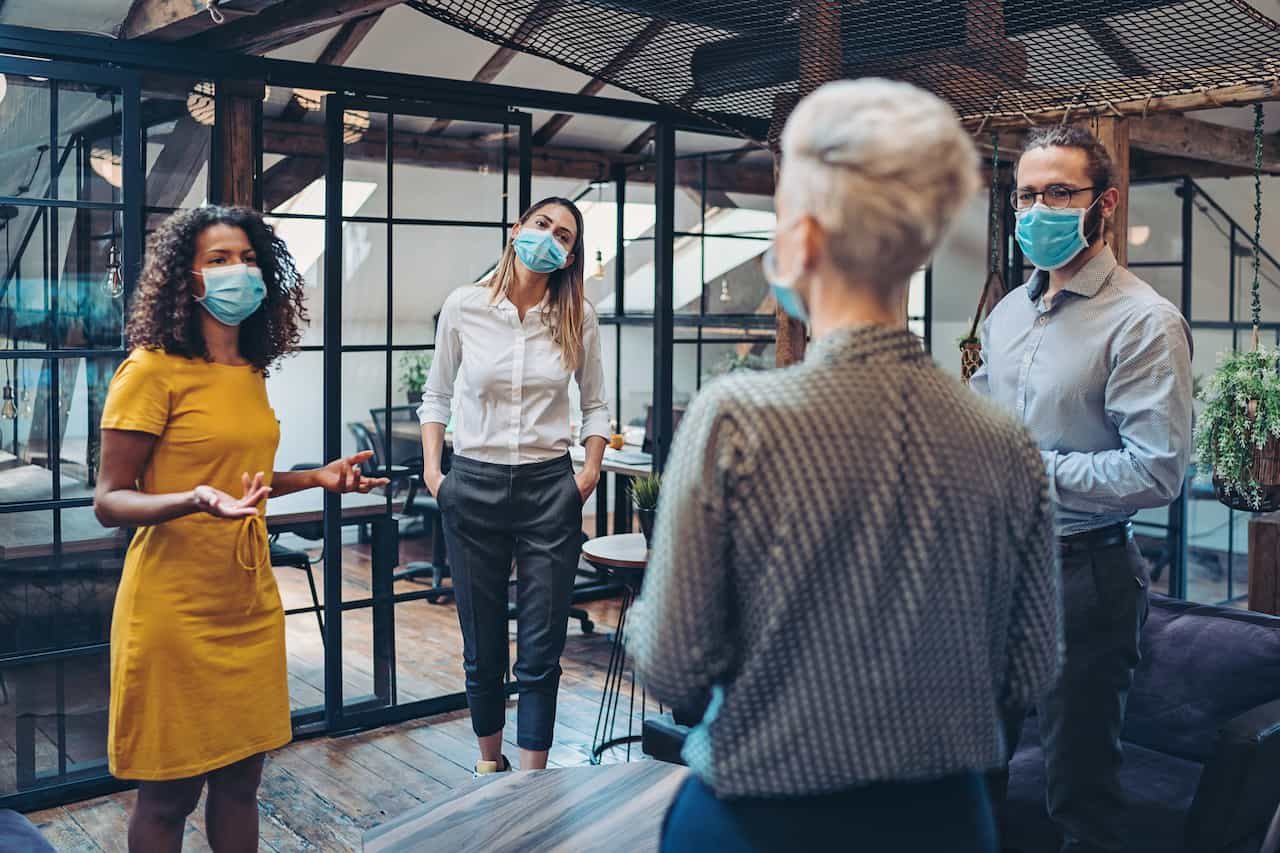 One solution? Employee assistance programs (EAP). These benefits are sometimes hidden in plain sight in employer-sponsored health plans. But, with a proper communication strategy, HR can direct employees toward EAPs that help team members with wellness and mental health support.
Communication is Key to Improving Employee Retention
Another oft-overlooked tactic that can go a long way toward improving retention and enhancing the employee experience is communication. Unsurprisingly, employees appreciate when their voice is valued.
"Communicate, communicate, communicate," says Wendy Dailey (she/her), a talent acquisition professional with more than 20 years of experience. "Especially if you have changed where people are working. Retention and engagement are harder with remote workers, but it's not impossible if you communicate regularly and transparently."
Often this is easier said than done. Some HR tools permit employers to create and distribute internal surveys to teammates, which can encourage responses about everything from benefits to the organization as a whole.
"[HR should] start asking what their people need from them and find ways to help them meet those needs," says Barbie Winterbottom, founder and CEO of the Business of HR. "We have all grown and changed so much over the past 18 months. Priorities have shifted, and employers have to understand their response to these shifts is incredibly important."
How to Drive Employee Engagement by Emphasizing Career and Skill Development
Improving employee engagement can also positively impact retention and recruitment rates over the long term. Engagement is driven by company culture and factors in the state of a worker's opinion of their employer, as well as towards their role, position within the organization, colleagues, and more.
"Based on all the data that I've seen pre and post-pandemic, the biggest thing that resonates with workers is an environment where they can grow their skills and explore career options," says Ben Eubanks, a researcher, author, and speaker living in Huntsville, Ala.
"Offering development opportunities, including mentoring and coaching, is what people are going to crave," he adds. "It's difficult to do those things virtually for many companies, and if development is the key to retention, then we can't ignore how people want to connect and learn."
Part of this approach might mean positioning your organization at the cutting edge of the latest trends in the industry. For many employers—like Twitter, for example—this even means rethinking how employees work.
"Remote and hybrid work are the future," says Madison Butler (she/her), an advocate for mental health, removing the stigma of trauma, DEI, and more. "If we want people to stay at our organizations, we must begin by prioritizing people's mental health—and part of that is allowing them to work from where they thrive. We can no longer let our desire to micromanage people come before their actual needs.
Building Retention with Better Benefits and Fair Treatment
Employers can build better retention by identifying what employees look for in great jobs. Statistics can help lead the way. A relatively recent study from SHRM found that "92% of employees feel that benefits are important to their overall job satisfaction." To most employers, this won't come as a surprise. But HR professionals should reconsider their approach. Instead of picking and choosing with little input from staff, HR should consider the opposite.
"Have you asked your employees lately?" says Jon Thurmond, an HR leader based in Richmond, Va., and host of the #HRSocialHour Half Hour Podcast. "Are you providing the work, benefits, and environment they want? Personalization can go a long way."
But benefits can only go so far in keeping employees engaged and inspired. It's up to HR professionals to ensure that no matter what culture standards are in place, they're applied evenly and fairly.
"I think the biggest thing is to be even across the board," says Sarah Hecht, an HR professional for BerniePortal and host of HR Party of One. "If your organization implements a plan, do not enforce it for some team members and not the others. If team members start to pick up on unequal treatment, it could have a negative impact on your retention.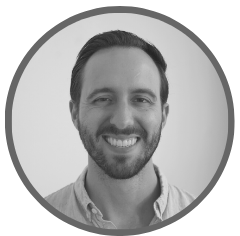 Written by
Drew Gieseke
Drew Gieseke is an aPHR®-certified marketing professional who writes about HR, compliance, and healthcare solutions.