Written by
Bretton Chatham
Bretton is an aPHR-certified member of the Marketing Team at Bernard Health. He writes about HR, compliance, and benefits solutions.
10-Step Timeline for a Smooth Open Enrollment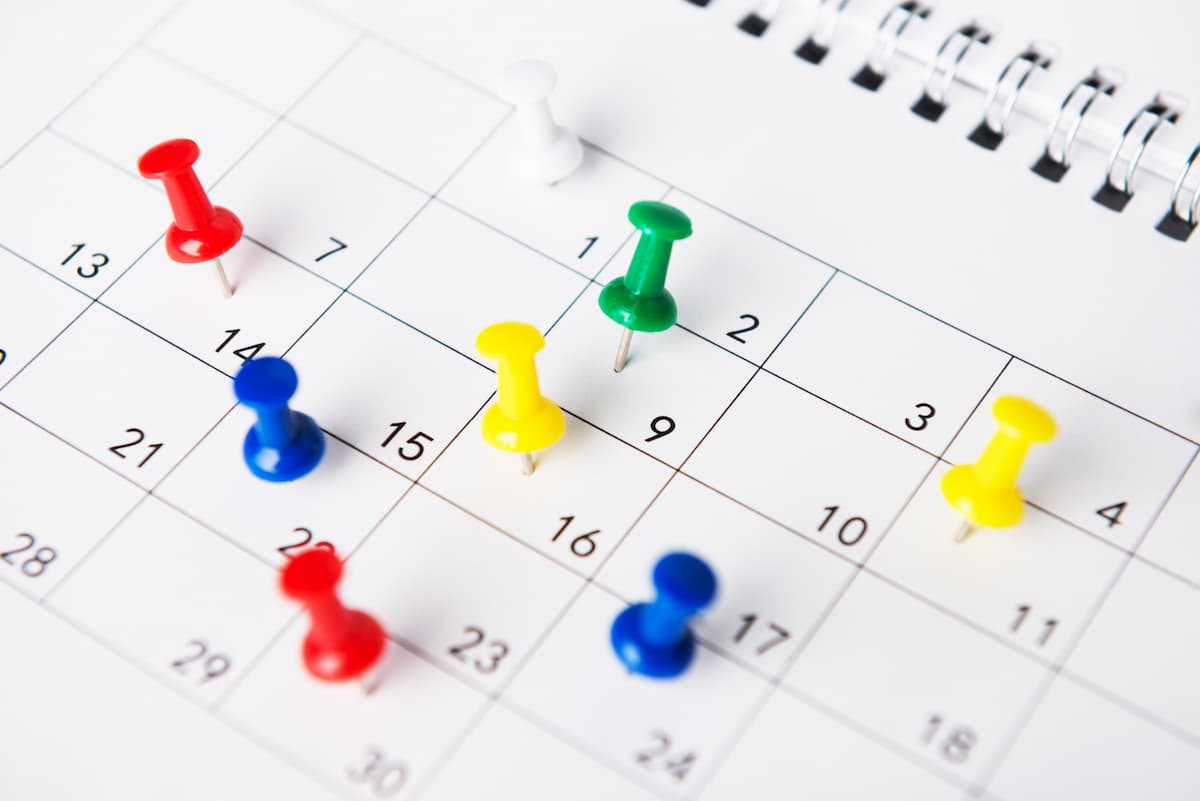 Q4 can be overwhelming, especially if you're rolling out open enrollment while wrapping up a fiscal year. But open enrollment doesn't have to be another hassle before the holidays.
This timeline will help you plan ahead for a smooth and successful open enrollment season.
Why is Open Enrollment Important?
Open enrollment is the only time—aside from qualifying for a special enrollment period—that employees can update their elections for employer-sponsored benefits, such as a health insurance plan. Open enrollment dates are not required to be a certain length of time or to occur during a particular month, but for most organizations, the period for making these changes is only two to four weeks, once a year, typically in Q4.
During this narrow window, HR and their brokers are bombarded with questions about everything from deductibles to deadlines. So, it's crucial to prepare very early, whether you're conducting open enrollment on paper or online.
Timeline for Open Enrollment in 10 Steps
Day 110-91: Determine if quoting options will require medical questionnaires. Medical questionnaires are used when employers are evaluating alternate funding strategies, such as level-funding, self-funding, or joining captives. If you're going this route, you may need to make preparations for each employee to fill out the needed medical forms.
Day 90-65: Conduct an employee census that includes relevant information such as demographics, tobacco use, and intentions to enroll in or waive coverage. Your broker should be able to help you gather the data, compile market quotes, formalize data, and compare with renewal.
Day 64-55: Meet with your broker to discuss plan options, funding levels, insurance products, and open enrollment logistics—depending on whether you're fully remote, fully in-person, or a hybrid of both. Start communicating early and often with employees so they know what to expect when the window opens for enrollment.
Day 54-45: While your broker communicates needed changes with carriers and finalizes paperwork, take this opportunity to gather carrier templates and to build out your Human Resources Information System (HRIS) if you're doing open enrollment online. An HRIS like BerniePortal can make the process more efficient, saving time and reducing errors.
Day 44-40: Kick off open enrollment with employee meetings. If you're hybrid or remote, consider livestreaming, recording, and embedding presentations into your HRIS to inform and engage employees. Encourage questions during this time, and be prepared to answer them. HR may need to notify and nudge employees frequently to avoid getting lost in their inbox. It's generally a good idea to use multiple channels for important information like open enrollment.

Day 39-33: As the end of the open enrollment period approaches, participate in 1-on-1s and repeatedly remind staff of the deadline.

Day 32-15: Broker processes data and submits to carriers. Then, carriers process enrollment internally and start generating ID cards.

Day 14-1: While carriers are mailing ID cards and generating bills, plan how you'll continue the benefits conversation and education throughout the coming year.
Day 0: Celebrate the effective date as the new group plan begins with all cards in-hand and all systems updated. (Remember, a successful open enrollment is judged—more often than not—by whether employees receive their ID cards before the effective date.)

Within Next 14 Days: Make time to reflect on what worked and what didn't. Meet with brokers to review the process together and collect feedback for improvement in the future. It's tempting to take a break after the rush of open enrollment, but it's important to reflect and write things down while your memory is still fresh.
How Else Can You Prepare for Open Enrollment?
If you want to master the process, take BernieU's continuing education course, The Ultimate Guide to Benefits Administration and Open Enrollment. This comprehensive course covers everything HR pros need to know and includes access to related ebooks, webinars, and templates.
The program is free and approved for 1.00 HR (General) recertification credit hours toward aPHR™, aPHRi™, PHR®, PHRca®, SPHR®, GPHR®, PHRi™, and SPHRi™ recertification through HR Certification Institute® (HRCI®).

Written by
Bretton Chatham
Bretton is an aPHR-certified member of the Marketing Team at Bernard Health. He writes about HR, compliance, and benefits solutions.