Zenefits' new partners demonstrate industry's need for technology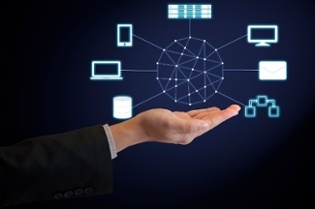 Brokers and employers moving toward benefits, HR tech
After announcing its pivot toward brokers last fall, benefits tech company Zenefits reported last week that four broker partners will join OneDigital in offering the company's benefits and HR platform to small businesses.
The news further demonstrates the growing technology needs of small and mid-sized businesses. As the majority of employers want to administer benefits and HR online, but aren't currently doing so, there is an opportunity for brokers providing a solution.
According to a new study by Accenture, "brokers taking the lead in digital transformation are reaping significant rewards."
But how should brokers think about the landscape of benefits and HR platforms, and which solutions will provide the most return on investment?
It still isn't clear that Zenefits, which started by offering its software free to employers that made the company Agent of Record, has developed the required benefits expertise to create a product and company roadmap that advantages brokers.
As brokers think about this, and evaluate the available benefits tech solutions, here are three things to consider:
Platform background
Brokers have more options than ever for online benefits enrollment and other HR features. Some options are provided through payroll and carrier partners, while others are more "agnostic." All of these factors will affect the quality and depth of the system's functionality. Further, consider the company's history and background, including venture capital backing or private ownership. If you are considering a venture capital-backed firm, ask whether the growth model is sustainable and whether the product roadmap is right for your agency.
Benefits-focused
BerniePortal was created out of benefits brokerage Bernard Health, so it is particularly designed to manage the full scope of benefits strategies employed by brokers. Other HR systems often have a benefits feature, but it typically isn't as robust as what most employers need.
Support
System support is one of the most important comparison points in adopting a benefits platform. Ask about the platform's support team, and what resources, training, and buildout services they provide. Generally, most brokers find more support contributes to a better implementation and rollout process.
Read more: "Will Zenefits' next chapter benefit brokers?"