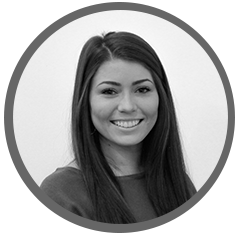 Written by
Courtney Cox
Courtney is an aPHR certified product marketer on the BerniePortal team who focuses her writing on all things HR.
UPDATED: Coronavirus: Everything You Need to Know About COVID-19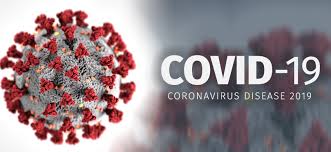 The CDC is closely monitoring a recent outbreak caused by the Coronavirus disease. Here's everything you and your employees need to know.



What is Coronavirus Disease 2019 (COVID-19)?
Coronavirus Disease 2019 is a respiratory illness (an infection of the airways and lungs) that can be spread from person to person. The virus that causes COVID-19 was first identified in an outbreak in Wuhan, China.
How does COVID-19 spread?
Still undetermined, medical experts think that the virus is spread person to person through respiratory droplets (cough, sneeze, etc.). The virus is thought to spread mainly between people who are in close contact (about 6 feet) with one another. It can also be possible to contract the virus through physical touch of surfaces that have the virus on it.
What are the symptoms of COVID-19?
Mild to severe respiratory illness with symptoms including:
Fever

Cough

Shortness of breath

How can I protect myself and my employees?
Individuals can protect themselves from respiratory illness with everyday preventive actions, including:
Encourage sick employees to stay home

Provide hand washing stations and alcohol-based hand sanitizer with at least 60% alcohol

Perform routine sanitary cleaning of the workplace

What if symptoms are present?
If symptoms are present, actively encourage your employees to stay home and not come to work until they are free of fever for at least 24-hours. It's important to maintain flexible sick policies that are consistent with public health guidance.

Is there a vaccine for COVID-19?
While scientists are diligently working to test vaccines, there is currently no vaccine for COVID-19. The best way to prevent infection is to take everyday preventive actions.
Is there a treatment for COVID-19?
Currently, there is no approved treatment for the virus although people who contract COVID-19 can seek medical care to help relieve symptoms.
Does insurance cover the cost of Coronavirus testing and treatment?
As of March 10, 2020, US health insurance companies will waive copays for testing and cover the cost of treatment for the virus– including Medicare and Medicaid. Additionally, major insurance companies and Medicare have agreed to cover costs associated with telemedicine.
Are there CDC Guidelines?
Yes! The CDC is asking everyone and every business to do their part to slow the spread of the Coronavirus. Those guidelines include:
Working or schooling from home (when possible)

Avoid social gatherings of 10+ people

Avoid eating or drinking in bars, restaurants, and food courts– Use the drive-thru, pickup, or delivery

Avoid discretionary travel– shopping trips/social visits

Do not visit nursing homes or retirement homes

Practice good

hygiene
What is the Family First Coronavirus Response Act?
On March 18, 2020, President Trump signed the Family First Coronavirus Response Act in response to the spread of COVID-19. The Act is an economic stimulus plan that affects coverage for COVID-19 testing and provides expanded federal family and medical leave and new federal paid sick leave law. The detailed provisions take effect on April 2, 2020, and will be in effect until December 31, 2020. What's included in the new Act?
Coverage for COVID-19 Testing

Emergency Family and Medical Leave

Emergency Paid Sick Leave
Learn more details about the Family First Coronavirus Response Act here.
CARES Act: Small Business Emergency Loans
The Coronavirus Aid, Relief, and Economic Security (CARES) Act allocated $350 billion to help small businesses keep workers employed amind the pandemic and economic downturn. It's important for these small businesses to understand that these loans may be forgiven if payroll is maintained during the crisis. Continue reading to learn more.
ADA, FMLA, the Rehabilitation Act & COVID-19?
COVID-19 continues to be a significant issue for all employers in all industries, and as the virus continues to spread, employers are facing difficult labor and employment questions.
Can employers ask employees to be tested?

Can employers send sick employees home?

What if you need to close your worksite for a certain amount of time?
What is BerniePortal doing to prepare?
BerniePortal has a business continuity plan in place for serious communicable disease outbreaks. Beginning March 6, 2020, we are allowing all Team Members to work from home. It's our hope that the precautionary measures we're taking will help ensure health and safety of our Team Members and customers, while maximizing the likelihood we can continue to be able to deliver the advice and service you've grown to expect from our company during this period of uncertainty.


How can your organization prepare, too?
As businesses and nonprofits take measures to "flatten the Coronavirus curve" by following the CDC guidelines through social distancing of 10+ people, your organization can, too. Here's how:


Communicate best practices and remote policies:

Be sure to establish predefined expectations for procedures, goals, communication and performance with your remote employees. These expectations should be delivered verbally and documented in writing for future reference.



Coordinate with others to schedule meetings or interviews remotely:

Be sure to provide your employees with the tools they need to schedule meetings remotely. We recommend using UberConference, as it is a free conferencing tool that can be used for voice calls, video calls, and messaging.


Communicate frequently and clearly: The key to good management is proper communication. Make a point to consistently communicate with your employees so that they know that you plan to be "present" regardless of physical location. Schedule a weekly conversation with each of your employees to go over questions, ideas and concerns. By having this consistent communication, the employee will feel less alienated from the company and more committed to the success of the organization as a whole.


If you should have additional COVID-19 questions, please visit the CDC website.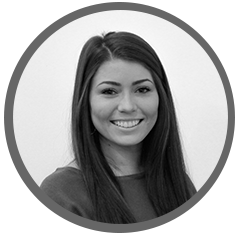 Written by
Courtney Cox
Courtney is an aPHR certified product marketer on the BerniePortal team who focuses her writing on all things HR.