Frist: No major health policy changes on the horizon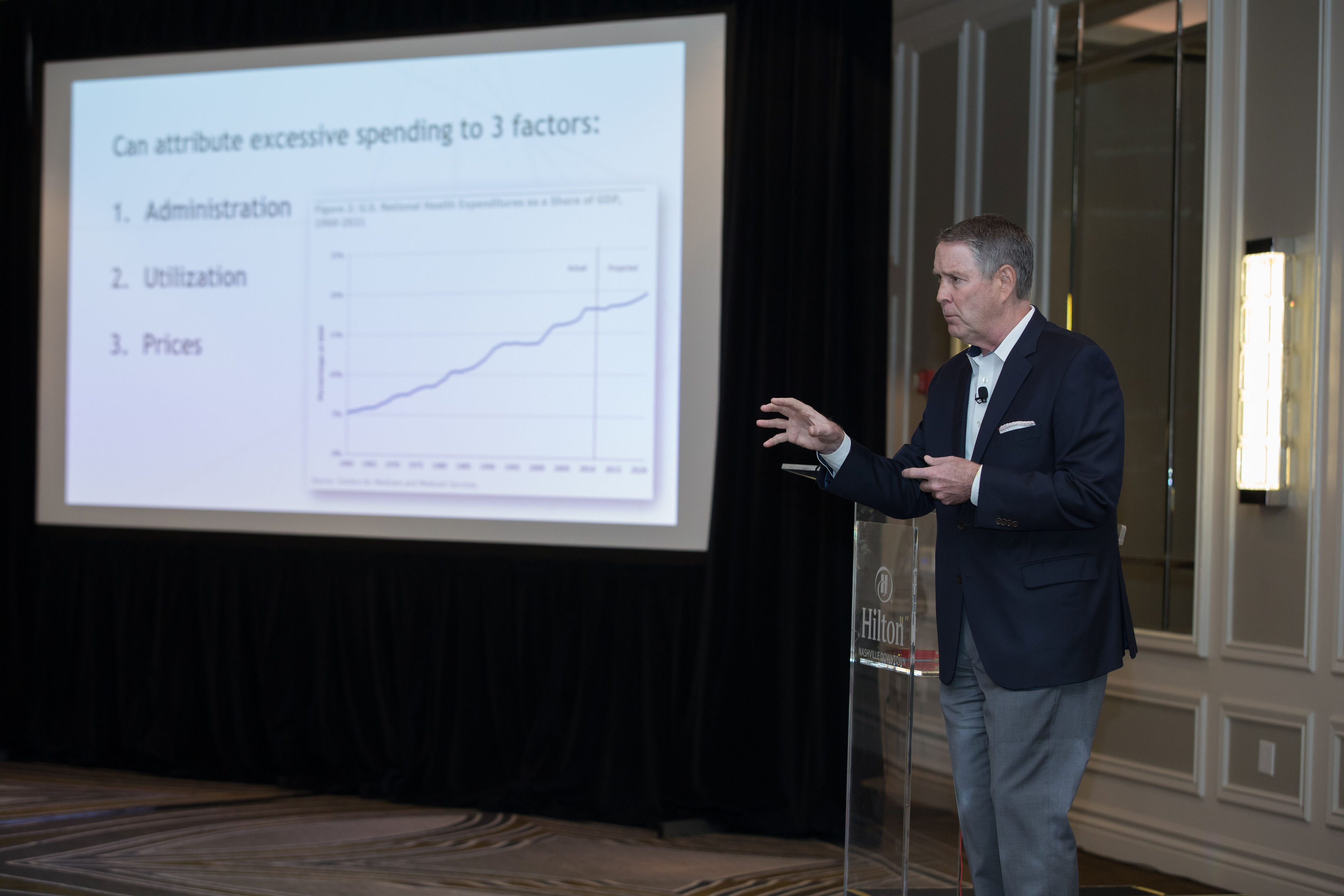 Weekdays with Bernie keynote speaker shares policy, cost insights
Weekdays with Bernie keynote speaker Senator Bill Frist shared his thoughts on the healthcare industry in Nashville last month, telling conference attendees he didn't anticipate any major healthcare policy changes in the next 24 months.
Citing fatigue from Obamacare and a partisan political climate, "Nobody wants to take that on in this environment," Frist said.
However, he shared that prescription pricing is one area that "has a lot of opportunity to be addressed in a bipartisan way."
Frist also shared insight on the rate of unsustainable healthcare spending, telling the audience that the U.S. has a "crisis of appropriateness."
Pockets of overuse, underuse and misuse are driving spending, which he broke down into three segments – administrative costs, utilization issues and care prices.
However, innovative, private sector solutions can lower the rate of spending, Frist said, including telehealth, home-based care, and AI.
"To change the system, you have to go deeper in the causality of health," Frist also said, saying that social determinants of health are a core driver of costs.
"There is a private sector, innovative answer to bending that cost curve," he said.
Did you miss Weekdays with Bernie 2019? Check out our full wrap up here, and click here for the latest updates on Weekdays with Bernie 2020!