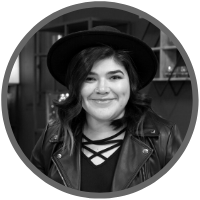 Written by
Ellen Rex
Ellen is an aPHR certified digital marketer on the BerniePortal team who writes about HR technology, resources, and new releases.
Types of Employee Leave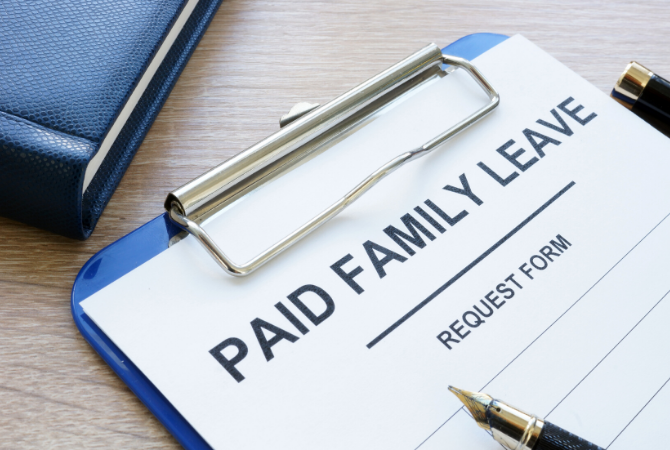 There are many different types of employee leave a company can offer their employees, including both paid and unpaid leave. There is, however, one form of employee leave that employers do not get to choose whether to offer or not.
With so many different types of leave available, it can get a bit confusing to properly differentiate between the different types of employee leave. Which is why we've listed them all out for you!
1. Federally Required Leave
Family and Medical Leave:
FMLA
The Family and Medical Leave Act of 1993 mandated that covered employers are required to provide eligible employees with up to 12 weeks of unpaid leave per year, during which time their job remains protected.
Group health benefits

:


The FMLA requires that the employer maintains group health benefits during this leave.
What is a covered employer under FMLA:
A private employer with 50 or more employees or any public agency, regardless of the number of employees.
Reasons for granting FMLA
:
The birth of a newborn child of an employee

The placement with the employee of a child for adoption or foster care

To care for an immediate family member with a serious health condition

To take medical leave of absence when the employee is unable to work due to a serious medical condition

Time taken off due to pregnancy complications can be counted against the 12 weeks
Administrative Personal Leave
In cases where FMLA doesn't apply, for example if an employer has less than 50 employees, employers may choose to implement an Administrative Personal Leave policy.
2. Bereavement Leave
There is no federal mandate requiring employers to offer bereavement leave (or any other type of leave aside from FMLA), however it is common practice for employers to choose to offer it. Bereavement leave is either outlined by an official policy or provided on a case by case basis and is taken in the event of the death of a loved one.
3. Personal Leave or Vacation
Federal law does not require organizations to provide personal leave or vacation time for employees. However, not providing some sort of personal leave or vacation time can hinder your recruiting efforts since most organizations do provide it. The top three approached to personal leave are:
Annual Allotment - A set number of days are allotted per year. They expire or roll over based on an annual date.
Accrual Bank - Time is accrued based on a predetermined schedule, typically monthly or quarterly. There may be limits set on the amount of time an employee can accrue before they stop accruing. This is meant to avoid situations in which employees take several weeks or months off at a time.
Unlimited PTO - This approach is far less common, but is growing in popularity as employees are seeking a higher level of work/life balance.
4. Sick Leave
Sick leave is not federally mandated, though many organizations provide it. Some organizations provide an annual allotment of sick days that do not roll over, while others provide and umbrella PTO policy which can be used for illness.
5. Parental and Maternity Leave
According to the Family and Medical Leave Act (FMLA), employees are allotted 12 weeks of unpaid family leave in the event of the birth or adoption of a child.
Paid family leave is only required by three states. However, some organizations choose to provide paid family leave in order to improve recruitment, retention, and employee satisfaction.
6. Military Leave
According to the U.S. Office of Personnel Management, employees are entitled to "time off at full pay for certain types of active or inactive duty in the National Guard or as a Reserve of the Armed Forces." This is commonly known as military leave.

USERRA also extends employment and reemployment rights to employees who have been absent from employment due to "service in the uniformed services". Uniformed services includes:
Army, Navy, Marine Corps, Air Force and Coast Guard

Army Reserve, Naval Reserve, Marine Corps Reserve, Air Force Reserve and Coast Guard Reserve
Army National Guard and Air National Guard
Commissioned Corps of the Public Health Service
Any other category of persons designated by the President in time of war or emergency
7. Unpaid Leave
There may be a variety of reasons employees need to take leave outside of the federally mandated FMLA, which is why some companies choose to provide unpaid leave which employees may take under special circumstances.
8. Jury Duty
Federal law does not require payment for time not worked, including jury duty, however some states do require employers to pay employees who are called to serve on juries. Some employers also choose to pay employees serving on juries.
9. Election Day
Providing time off, paid or unpaid, to vote is not federally required but many states have varying regulations when it comes to granting employees time off to vote.
10. Holidays
Many employers recognize federal holidays as paid holidays in their compensation and benefits packages. These holidays are more likely to apply to full-time salaried employees than they are to apply to full-time hourly employees. Part-time employees rarely benefit from paid holidays.
Most common paid holidays in the U.S.:
New Year's Day

Memorial Day
Independence Day
Labor Day
Thanksgiving Day
Christmas
Less common paid holidays in the U.S.:
Martin Luther King Jr. Day

President's Day
Easter
Columbus Day
Veterans' Day
Black Friday
Christmas Eve
New Year's Eve
11. Umbrella Leave Policies
Instead of having individual policies for different types of leave, some employers choose to implement an "umbrella" leave policy. Under this type of policy, employees have either an accrued, annual, or unlimited allotment of paid time off to use for holidays, vacation, personal reasons, and illness. Overall, this is administratively easier to manage.

Stay up to date on the latest HR topics by subscribing to our HR Youtube series and podcast, HR Party of one below!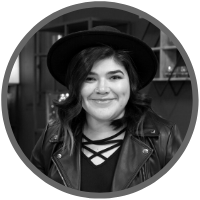 Written by
Ellen Rex
Ellen is an aPHR certified digital marketer on the BerniePortal team who writes about HR technology, resources, and new releases.