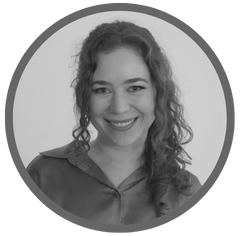 Written by
Aidan Farrish
Aidan is an aPHR-certified writer on the marketing team at BerniePortal. She writes about HR, healthcare, and benefits.
Back to Blog
Is Time Off for Federal Holidays Legally Required?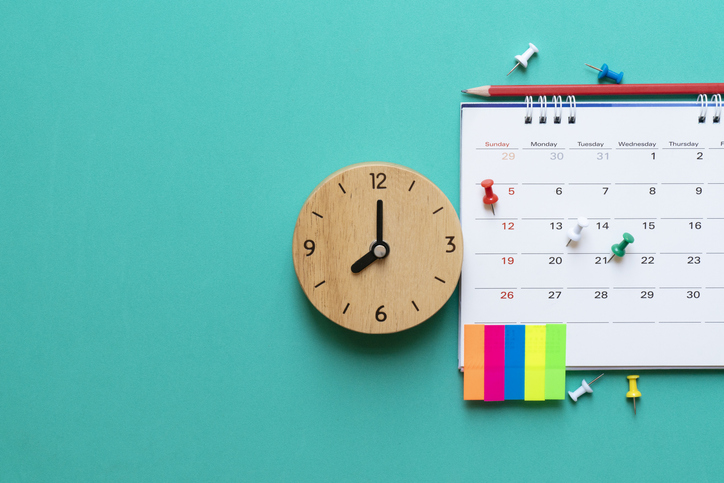 There are many federal holidays, including Labor Day, Independence Day, Memorial Day, New Year's Day, Christmas, Thanksgiving, and more. Many organizations let employees have these federal holidays off, but what about less popular federal holidays?
Some employees consider federal holidays and days off as synonymous - especially when the topic is a federal holiday that is particularly important to them personally. As a result, conversations about reasonable expectations around federal holidays may be difficult.
As an HR professional at a small to midsize employer, you likely interact with employees regularly, so you know when to expect upset over things like PTO and more.
What Federal Holidays Do Employees Get Off?
Ultimately, employees get off the days their employer decides. While you want to keep your workforce happy, the nature of your organization may require people to work on some highly-anticipated holidays. You may also have additional considerations, like:
1. What employees are eligible (exempt, nonexempt)?
Remember: exempt and nonexempt employees may have different expectations.
2. Which dates are designated as paid holidays?
3. Are there any special pay rates or bonuses for employees who work on these days?
4. How are these days observed if they fall on a weekend?
Remember: Holidays that fall on Saturday typically are observed on the preceding Friday; holidays that fall on Sunday typically are observed on the following Monday.
What Days Are Federal Holidays?
Here is a list of federal holidays in 2023. Some holidays do not fall on weekdays, so they are recognized on the Friday preceding or the Monday following. They are marked with stars.
| | |
| --- | --- |
| Date | Holiday |
| Monday, January 02 * | New Year's Day |
| Monday, January 16 | Birthday of Martin Luther King, Jr. |
| Monday, February 20 | Washington's Birthday |
| Monday, May 29 | Memorial Day |
| Monday, June 19 | Juneteenth National Independence Day |
| Tuesday, July 04 | Independence Day |
| Monday, September 04 | Labor Day |
| Monday, October 09 | Columbus Day |
| Friday, November 10 | Veterans Day |
| Thursday, November 23 | Thanksgiving Day |
| Monday, December 25 | Christmas Day |
What If I Need People To Work On a Federal Holiday?
Your organization may have needs that require employees to work on federal holidays. Here are some examples of times that may be unreasonable to grant days off to your organization:

If you're an HR professional at an employer that transports goods, you may have truck drivers on the road on Thanksgiving or Christmas.

If you're an HR professional at a seaside entertainment center, your busiest days of the year may be Memorial Day or Labor Day, requiring all hands on deck to get by.

If you're an HR professional running several bar and restaurant locations in Times Square, New Year's Day may be slammed as tourists flood Times Square to enjoy the festivities.
If you know people will be unhappy about not having certain days off, you can nip that in the bud during your onboarding process. BerniePortal sets up your employees from day one by letting you upload customizable onboarding documents that employees must sign to indicate their agreement with specific policies. For example, if you are concerned employees will complain about certain PTO policies, you can upload a document explaining your PTO policy in full and require that they review and sign it. When an employee comes to you with complaints, direct them to their recorded agreement.
There are many reasons your workforce may not have specific federal holidays off, and it is up to your employer's discretion to determine your organization's needs. While your boss considers this, you may fall into the role of carefully directing the assumptions of employees who think every federal holiday is (or should be) a day off.
Template: How To Tell Employees They Don't Have a Federal Holiday Off
As an HR professional, the task of having hard talks may often fall onto you. Consistent and firm communication is critical to weathering the more challenging conversations, especially with something as important as a full day off on the line.
When speaking to employees, it's critical to remain polite and professional. Due to many different cultural and traditional values, people may be attached to particular federal holidays. So if your organization doesn't allow a specific federal holiday off due to business needs, consider this immediate response: do our customers/clients expect us to be available that day?
If the answer is yes, then your workforce needs to be there on that day. But not everyone will accept that answer; here's a template for those who require a firmer response.
Hi [insert name],
Here at [insert organization], developing a happy and successful workforce is our top priority.
I understand that you expected to have [insert date] off due to it being a federal holiday. Our business succeeds due to the efforts of our employees, such as yourself, and business needs have determined that we are available to our [clients/customers/others] on [insert federal holiday in question].
If you are interested in taking this day off, our PTO policy is [insert relevant information]. In the event you desire to take off on [insert date], be aware of [**if applicable, the workload their team may take on in their absence or if that day falls in a PTO blackout period] and of [**other factors, such as if it won't be paid time off or if they are running out of PTO].
As always, [insert organization name] is committed to ensuring the happiness and well-being of our employees. If you have any questions, please respond to this email.
Sincerely,
[your name]
This response outlines the commitment of your organization to the employee's happiness, as well as confirming the expectations that they fulfill business needs. By reiterating the PTO policy, you provide a reasonable alternative to getting certain days off and explain the consequences of not being there. Make sure you establish the communication standard by requesting any responses occur in the same channel.
If you want to learn more about establishing consistent channels to organize communication within your organization, check out the resource below.
How Can You Organize Federal Holidays Off?
An all-in-one HRIS can organize your employees based on any of your needs. A fully customizable HRIS, like BerniePortal, allows you to select employees and group them based on anything from their exempt or nonexempt status, location, and more.
You can use BerniePortal to sort which employees get certain federal holidays off and design PTO policies to answer employees' questions. Employees will have access to their policy at any time, so if some people have PTO for federal holidays that others don't, they can only view their specific policy. And if they want that day off anyway, BerniePortal shows them a graphic of their used days and available PTO, so you aren't the go-to for every little question about time away.
Save yourself the time and stress of your role—use BerniePortal to make your role as strategic as it can be.
Additional Resources
You can stay informed, educated, and up to date with important HR topics using BerniePortal's comprehensive resources: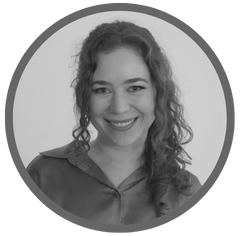 Written by
Aidan Farrish
Aidan is an aPHR-certified writer on the marketing team at BerniePortal. She writes about HR, healthcare, and benefits.