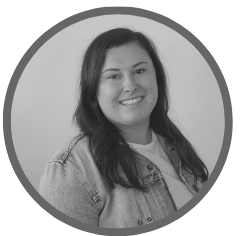 Written by
Alexis Merrill
Alexis is an aPHR-certified member of the Marketing team at Bernard Health. She writes about HR technology, healthcare, and more.
Is Time Off for Federal Holidays Legally Required in 2022?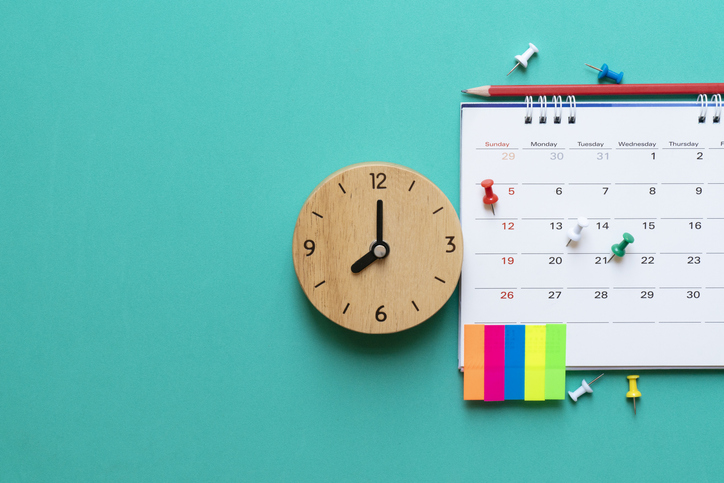 With federal holidays scattered throughout the year, HR teams need to make sure their workforces are prepared for every long weekend. Does your organization offer time off for federal holidays? And if not, are you legally obligated to? Make sure team members know your organization's off days and PTO policy with the following best practices.
Are Employers Legally Required to Offer Memorial Day Off?
Employers are not required to pay for time off on holidays, but many choose to observe some of those days and pay employees for the day off as a way of boosting employee retention and attracting new employees. Some employers don't automatically offer paid time off for holidays, but instead, offer paid time off policies that allow employees to choose when they want to take days off.
Other employers implement holiday pay if their employees do work those days. Average holiday pay is typically equivalent to overtime pay, which is 1.5 times the normal hourly pay. However, it's not required.
It's recommended that all employers have a time-off policy for paid holidays in place. When creating a policy, here are important details to include:
Which dates are designated as paid holidays
If there are any special pay rates or bonuses for employees who work on these days
How these days are observed if they fall on a weekend (holidays that fall on Saturday are typically observed on the preceding Friday; holidays that fall on Sunday are typically observed on the following Monday)
What Else Should Employers Know About Federal Holidays?
For most companies, no federally mandated PTO laws exist for public holidays. However, for government contract work and federally-supported contract work that falls under the McNamara O'Hara Service Contract Act (SCA) or Davis-Bacon and Related Acts (DBRA), it may be mandated by federal law to offer paid time off holidays for federal employees. Each of these acts uses the prevailing local standard for fringe benefits to determine if PTO needs to be offered. So, if the prevailing local standard is to offer PTO, then PTO must be offered.
If an employer offers paid leave, it is important to note that it must be done in accordance with the standards of the Equal Employment Opportunity Commission (EEOC). This means that an organization's PTO policy must not discriminate on the basis of race, color, religion, sex (including gender identity, sexual orientation, and pregnancy), national origin, age (40 or older), disability, or genetic information. Employers, however, can segment PTO policies based on tenure, location, time commitment (i.e. part-time vs. full-time), and other factors.
HR teams should research the PTO laws that correspond to the state in which their company does business to ensure that the organization remains compliant with any state holidays as well. If issues are discovered, HR can consider conducting a PTO audit to review and update the policy (doing so could boost recruitment and retention).
What Days are Federal Holidays in 2022?
While events like Inauguration Day can add a federal holiday to the list, there are 11 days every year that are designated by the United States government as federal holidays. The federal holidays that occur in 2022—and their dates—are the following:
| | |
| --- | --- |
| January 1 (observed Dec. 31, 2021, since it falls on a Saturday) | New Year's Day |
| January 17 | Martin Luther King, Jr. Day |
| February 21 | Washington's Birthday (Presidents Day) |
| May 30 | Memorial Day |
| June 19 (observed on June 20, since it falls on a Sunday) | |
| July 4 | Independence Day |
| September 5 | Labor Day |
| October 10 | Columbus Day |
| November 11 | Veterans Day |
| November 24 | Thanksgiving Day |
| December 25 (observed on December 26, since it falls on a Sunday) | Christmas Day |
How Can BerniePortal Help Manage Federal Holidays?
Once you have created a company holiday policy, it's important to execute it seamlessly to avoid major headaches. BerniePortal is here to help HR team's go into 2022 confident their holiday policy is set up correctly.
If you plan to extend PTO for federal holidays to your employees, it's crucial you don't forget to line up your payroll to reflect accordingly. The easiest way to do this is utilizing BerniePortal's Subgroups tool which allows you to assign benefits to specific groups of employees, depending how your company categorizes them.
For example, let's say your company operates under exempt and nonexempt employees, and your leadership team decided to only extend paid federal holidays to exempt employees. Within BerniePortal, you can manually assign which federal holidays the exempt employees will receive pay for. Once you have set this up, your payroll will give full pay for those days, ensuring employees paychecks don't take an accidental hit.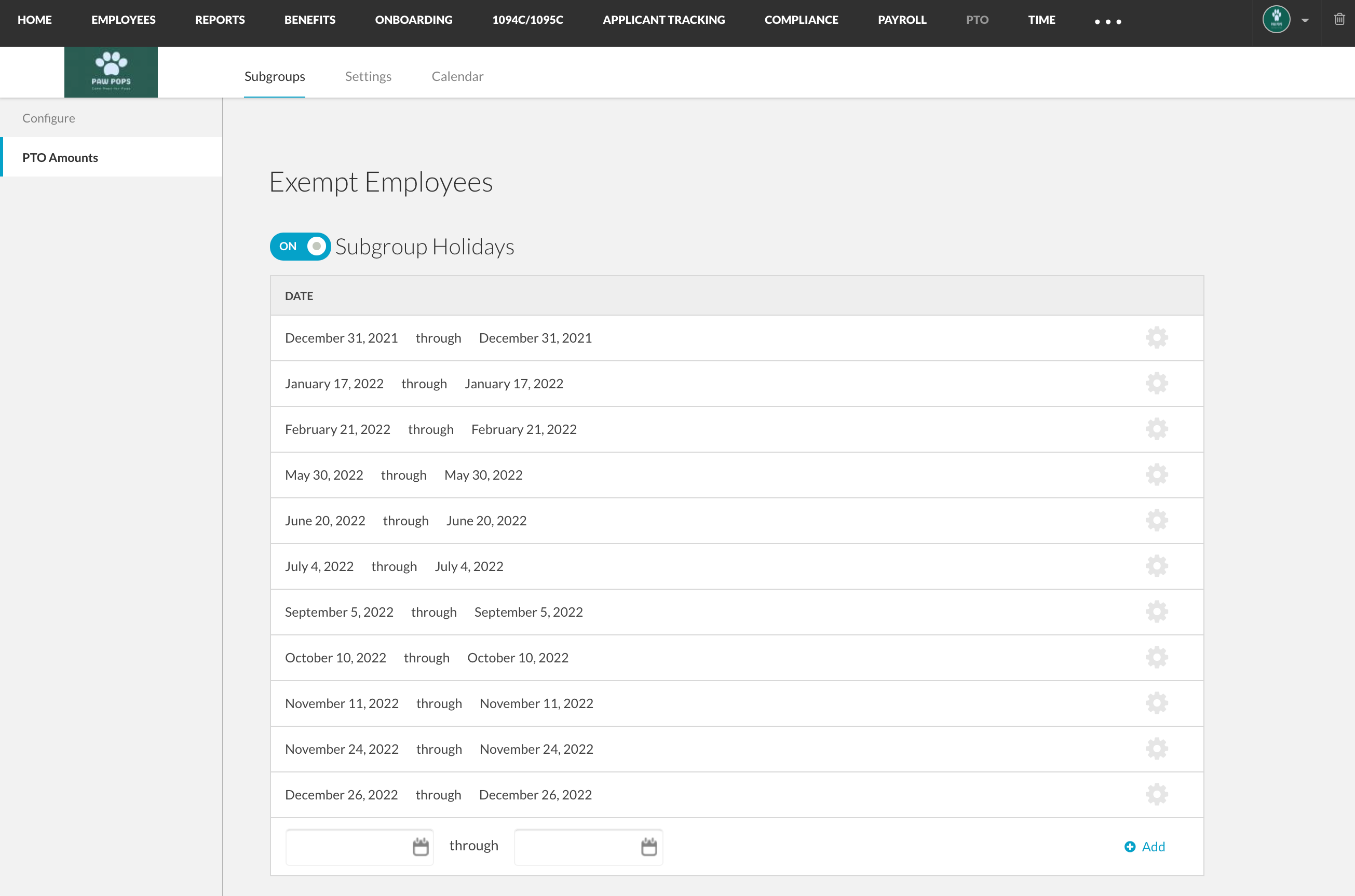 Haven't set up your Subgroups in BerniePortal yet? Get started today with step by step instructions here.
As always, we understand HR's need to plan ahead and that's why we have designed BerniePortal to allow your team to plan. If you haven't already, be sure to have a conversation with your leadership team about what employee groups will receive paid time off for federal holidays in 2022, and start the set up now. Get started today with a demo of our PTO feature.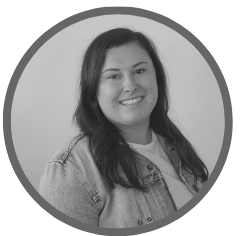 Written by
Alexis Merrill
Alexis is an aPHR-certified member of the Marketing team at Bernard Health. She writes about HR technology, healthcare, and more.