Written by
Bretton Chatham
Bretton is an aPHR-certified member of the Marketing Team at Bernard Health. He writes about HR, compliance, and benefits solutions.
Back to Blog
Are Employers Required to Give Time Off for Religious Holidays?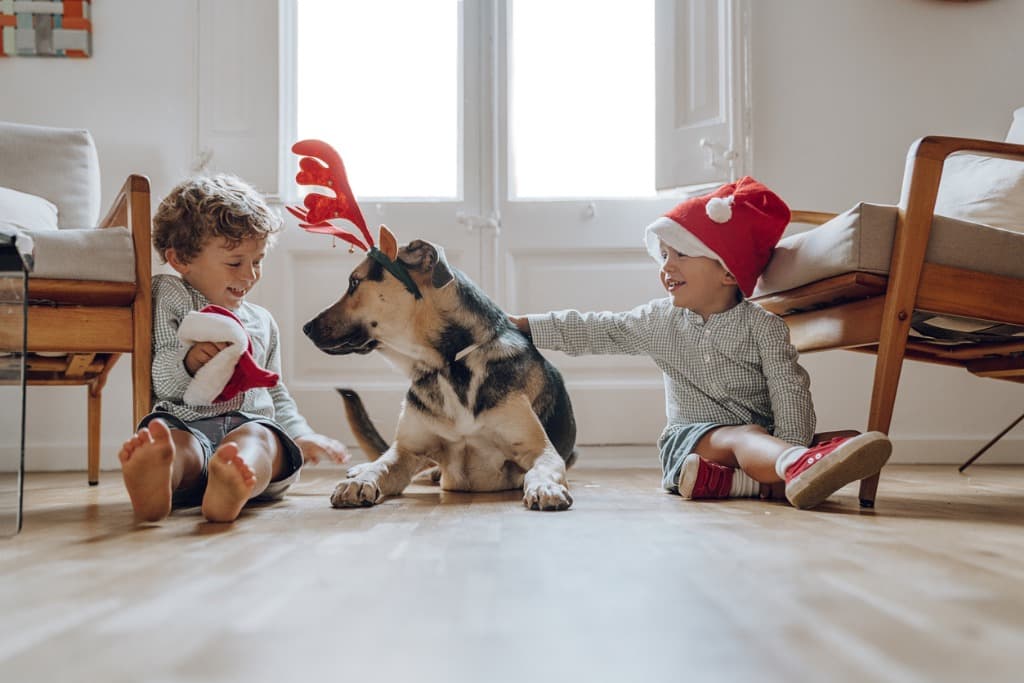 Are organizations legally required to provide paid time off for religious holidays? In some cases, it may be a moot point since some popular religious celebrations—such as Christmas—coincide with federal holidays. However, how should employers approach other holidays from various faith traditions throughout the calendar year?
Here's what HR and employers should know about federal protections and how to manage the PTO balancing act.
Federal Protections for Religious Accommodations
Under Title VII of the Civil Rights Act of 1964, organizations with 15 or more employees must make reasonable accommodations for workers wishing to observe a religious holiday. State laws may apply to employers not covered by Title VII.
However, the Equal Employment Opportunity Commission (EEOC) has clarified that affected organizations may be exempt from these requirements if they can demonstrate that religious accommodations cause undue hardship on the business.
What's Undue Hardship?
According to the EEOC's Manual on Religious Discrimination, an undue hardship is a workplace accommodation that would be too difficult or expensive for an employer to implement for the particular employee who makes the request. Generally, undue hardship can include accommodations that:
are too costly

compromise safety in the workplace

decrease efficiency in the workplace

infringe on the rights of coworkers

require employees to do more than their share of work that is potentially burdensome or hazardous
For example, if an employee requested three months paid time off to celebrate a holiday as part of their faith tradition, it would likely be an undue hardship on the business due to the cost and the need to reassign their responsibilities to others.
Similarly, Title VII protects employees' right to pray during work, as long as the observance doesn't impose an undue hardship.
Are Employers Legally Required to Offer Paid Time Off for Religious Holidays?
Currently, federal law does not require employers to offer paid time off (PTO)—unless it has been stipulated in an employment contract or collective bargaining agreement.
Of course, if an employer offers PTO as part of its overall benefits package, workers should be allowed to use any available time off to observe religious holidays. If an employee does not have available PTO, they might still be able to take time off without pay or reach a reasonable agreement with their employer to take time off without loss of pay. Examples of a reasonable work arrangement include:
modifying an employee's work schedule to accommodate a religious observance

allowing an employee to come in early or stay late to offset hours used for time off

granting use of a floating holiday
It's possible that large portions of an organization's workforce could request time off to observe a particular holiday during a certain time of year—for example, Christmas Eve, Yom Kippur, or Eid-al-Fitr. Companies should prepare accordingly by establishing policies and adopting systems that can handle the increase of time-off requests.
How Does Your PTO Strategy Impact Religious Holiday Time-Off Requests?
Much of your strategy for granting time off for religious holidays depends on your organization's overall approach to time off. No PTO strategy is perfect, but some may be better suited to your company than others. For example, lump sum and accrual bank are the most common approaches to PTO, but both require tracking and administration with limited flexibility. Many employers have embraced an unlimited PTO strategy, but it is not an option for nonexempt workers and requires a great deal of mutual trust between employer and employees.
Strategies to handle seasonal PTO strain can include one that:
prioritizes the order requests are received.

favors seniority.

splits shifts between employees to ensure the company remains open to serve customers (if applicable).
No matter you handle religious holiday PTO requests, HR teams should have a plan in place well in advance.
Additional Resources
For more on how to design a PTO strategy that's best for your organization, check out our BernieU course, "Paid Time Off Tutorial: How to Build and Audit a Great PTO Policy."
You can stay informed, educated, and up-to-date with PTO, employee benefits, and other important topics by using BerniePortal's comprehensive resources:
Written by
Bretton Chatham
Bretton is an aPHR-certified member of the Marketing Team at Bernard Health. He writes about HR, compliance, and benefits solutions.