Written by
Bretton Chatham
Bretton is an aPHR-certified member of the Marketing Team at Bernard Health. He writes about HR, compliance, and benefits solutions.
Back to Blog
The Great Resignation and the Cost of Toxic Culture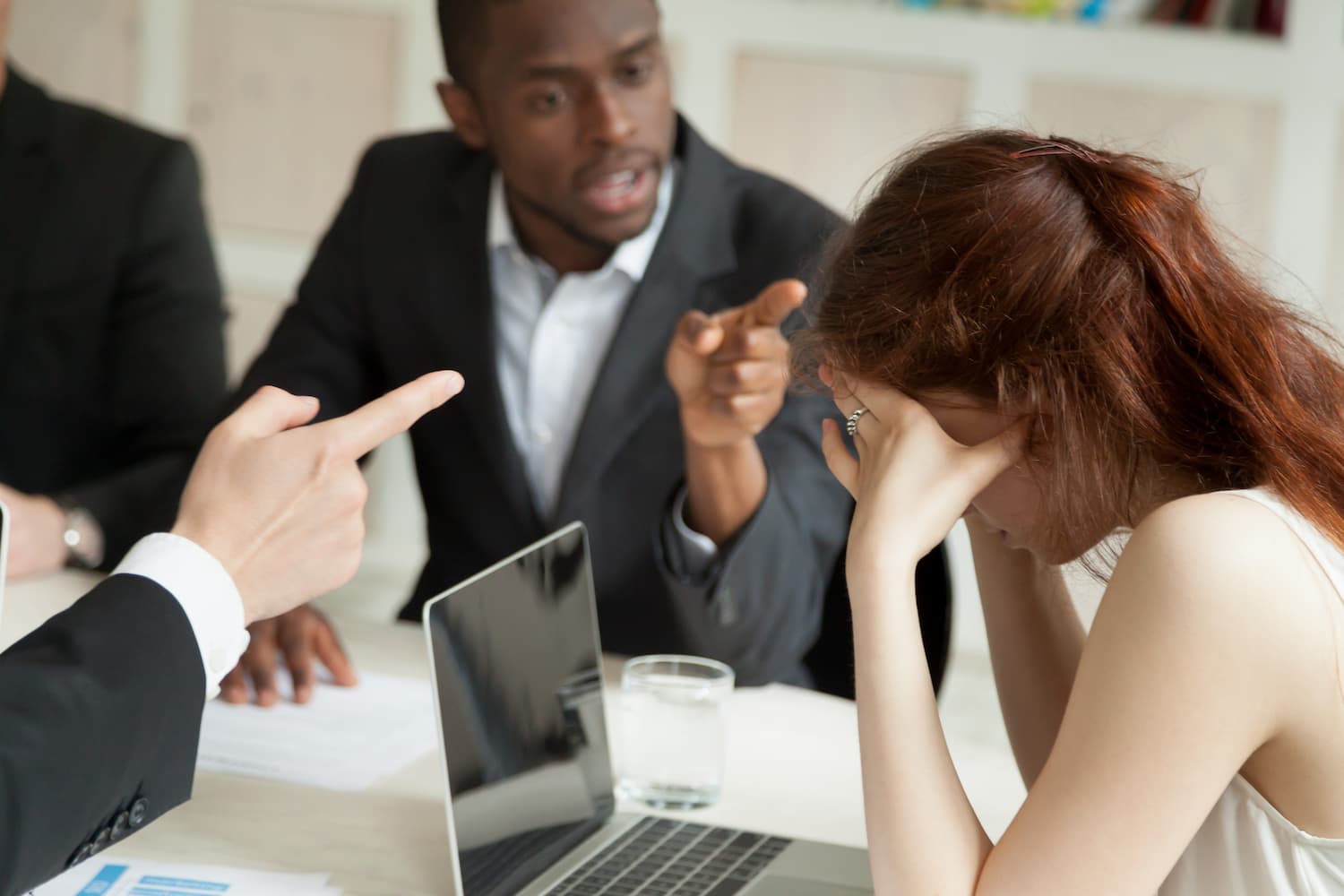 On February 1, 2022, the Bureau of Labor Statistics released the jobs statistics for December 2021. Although the "quits rate" is slightly down from November—which is the highest month to date—December is only the latest in almost a year of record-high or near-record monthly resignations. This trending retention tension has been called the "Great Resignation," and researchers are learning more about its causes and effects every day.
Here's what employers and HR need to know about a recent study linking the labor trend to company culture, including how to recognize a toxic environment and how to turn it around.
What is the Great Resignation?
The "Great Resignation" is a term coined by Professor Anthony Klotz, organizational psychologist at Texas A&M University, to describe the ongoing labor trend of record-breaking monthly resignation rates in the US economy.
Beginning in early 2021, the BLS has reported an all-time high "quits rate" for five different months of the year—March, April, August, September, and November—with near-records for the months in between. To look at it another way, there have been over 4 million resignations every month since July.
The "Great Resignation" has been making headlines since May with reports mostly crediting COVID and compensation for the volatile labor market. According to the Society for Human Resources Management (SHRM), the compensation narrative is a compelling one for employers, many of whom are responding by raising base pay and improving benefits in 2022.
But recent research suggests company culture is an even stronger predictor of attrition, one that employers should not overlook.
What is Company Culture?
Company culture often refers to the personality of a company. That encompasses the physical and social environment where employees work as well as the organization's mission, values, ethics, expectations, and goals.
Employees are more likely to enjoy their time in the workplace if they fit in with your company culture. Additionally, employees are more likely to stay and recommend others to work for your organization. When cultivated with care and commitment, a meaningful culture can improve employee performance, satisfaction, and recruitment.
What's the Relationship Between Toxic Culture and Attrition?
Contrary to popular belief and media reporting, a recent study published by MIT Sloan Management Review found that compensation is hardly the best predictor of employee attrition, ranking only 16th among possible contributing factors.
A toxic company culture, however, is over 10 times more powerful as an attrition predictor than compensation. According to the data analysis, the factors contributing most to a toxic culture are:
failure to promote diversity, equity, and inclusion

workers feeling disrespected

unethical behavior
Although this might be surprising to many, the study's authors note that the findings are consistent with other recent research about the relationship between compensation and turnover and the contributing factors of toxic cultures.
CultureX and Revelio Labs, who conducted the study, analyzed data from 34 million employee profiles and over 1.4 million Glassdoor reviews. Charlie Sull, one of the authors, explains their approach:
So for instance … our process for measuring respect would be surveying the literature about respect, talking to leading industry experts who've written about this subject extensively, and from there … coming up with a seed dictionary … And then over the course of years, you refine on that dictionary [sic] and build on it and use machine learning techniques to make it … more accurate.
The study also found that job insecurity, corporate reorganization, high levels of innovation, failure to recognize performance, and poor COVID response were more reliable predictors of attrition than compensation.
How Can Employers and HR Know If They Have a Toxic Culture?
If you're not already doing so, pay attention to turnover and attrition rates, especially if you notice major differences between teams. Sull notes that toxic culture often begins with toxic individuals: "It's really mostly about leaders who are in charge of these microcultures … they're going to have a really disproportionate effect on whether or not the microculture is toxic."
But tracking turnover and attrition—while useful—can only give you a snapshot after talent is already out of the picture. It's much better if employers and HR know about these potential retention problems before their employees quit.
One way to gauge whether you have a toxic culture is to solicit internal feedback and to follow external feedback—or what Sull calls "robust listening." Consider conducting internal surveys like the employee Net Promoter Score (eNPS) or reading external review sites like Glassdoor or Indeed.
Also, employers and HR can take advantage of ongoing qualitative feedback by implementing weekly 1:1 meetings between managers and their direct reports. Require documentation of these weekly check-ins to get a better sense of what's working and what's not. You may even begin to notice patterns with individual employees or entire teams that can help you predict—and prevent—future resignations.
How Can Employers and HR Turn Around a Toxic Culture?
Turning around a toxic company culture is not an easy fix. In fact, employers expecting an easy fix may not appreciate the complexity of the problem. A healthy company culture takes time, attention, and care to build, and that's even more true for a workplace that's already unhealthy.
Here's how organizations can start to improve the workplace environment:
Have HR Take Charge of Culture-Building
Of course, culture doesn't cultivate itself. If not already, HR should assume the role of caretaker, building, managing, and measuring company culture.
Encourage Feedback and Take It Seriously
With leadership buy-in, HR should implement weekly 1:1 meetings and conduct employee satisfaction surveys, which can be useful for both diagnosing and addressing the problems of toxic culture.
HR should create and manage a company Culture Guide that goes beyond the whats and hows of the typical employee handbook and really digs into the whys as well. It should explain your organization's history, vision, and mission, establish norms and expectations, and address daily office needs, such as how to connect to the printer. For more information, download your free copy of HR's Guide to Culture Guides.
When implemented with care and proper commitment over time, a meaningful culture can improve employee performance, satisfaction, and recruitment. Ultimately, however, remember that ignoring culture-building is still culture-forming. Neglect is not neutral, and retention can no longer be taken for granted.
Additional Resources
You can stay informed, educated, and up-to-date with important HR topics using BerniePortal's comprehensive resources:
Written by
Bretton Chatham
Bretton is an aPHR-certified member of the Marketing Team at Bernard Health. He writes about HR, compliance, and benefits solutions.