Written by
Bretton Chatham
Bretton is an aPHR-certified member of the Marketing Team at Bernard Health. He writes about HR, compliance, and benefits solutions.
Back to Blog
How to Set SMART HR Goals to Improve Performance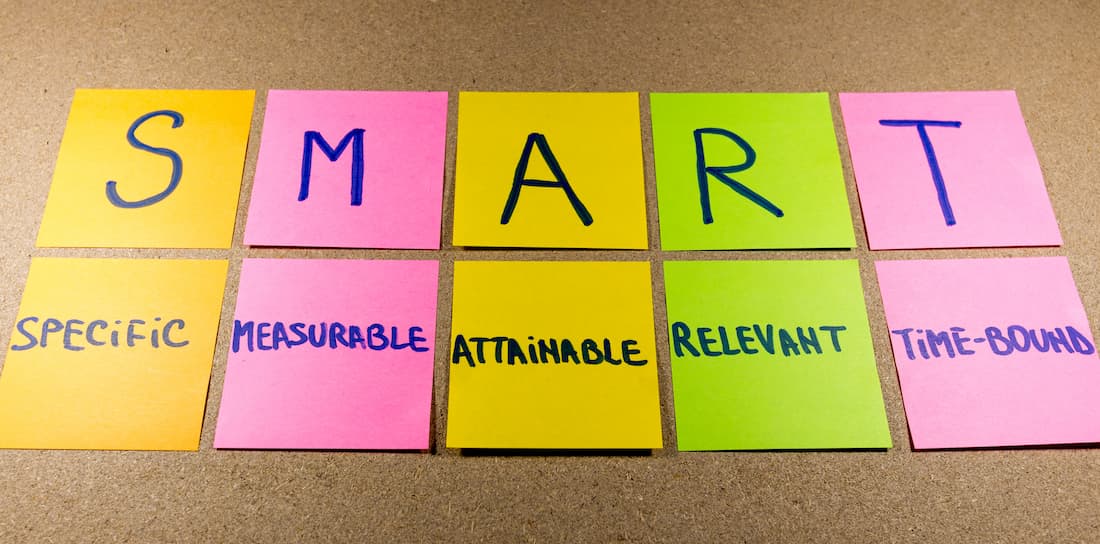 Your HR goals should align with your company-wide goals for the year. By keeping your organization's strategy and vision in mind, you're ensuring that everyone is working towards the same ends—and that your efforts don't create unnecessary friction or roadblocks.
SMART goals can provide your HR team with long-term vision and short-term motivation—leading to tangible results that underscore how integral HR is to your organization. Here's how to set them.
What Are SMART Goals?
The SMART goal method is a productivity tool that can be used to set more effective goals and objectives for any given project, whether they be short term or long term goals. SMART stands for:
Let's compare examples of a normal goal and a SMART goal side-by-side
Clearly, the SMART version will be more effective than the normal goal.
How to Use SMART Goals to Improve Your HR Processes
To strategically improve your HR processes, follow these seven steps:
Align HR Mission Statement with HR Audit Findings:

Let's say that your mission is to hire the best and brightest teammates for your organization. Meanwhile, you find in your HR audit that your onboarding process is severely lacking. In fact, it's leading to turnover at an all-time high.

Set SMART Goal to Address Areas of Improvement:

Knowing that your turnover is at an all-time high, develop a SMART goal to establish parameters around your objective. You can't do it all, but you do a lot better by committing to a particular area of improvement.

Identify How You'll Reach SMART Goal:

How will you improve turnover? You could overhaul the onboarding process by implementing checklists through BerniePortal. Or you could improve your benefits package using BerniePortal's Benefits Administration feature so that it's more personalized to your employees. There are a number of ways you can reach this goal, so this step is about identifying those exact methods.

Set KPIs Within Selected Methods:

Let's say you've decided to overhaul the new hire onboarding process to improve retention. What metrics will you use to measure your efforts? These are called Key Performance Indicators (KPIs).

Get to Work:

The second-to-last step is to implement your plans. Use resources—such as the BerniePortal blog, HR Party of One episodes, and BernieU courses—to help you prepare and implement plans that get the job done.

Evaluate Results:

This comes later, maybe even during your next audit. But the point is that, for your SMART goals to be truly effective, you need to be committed to regularly reviewing your efforts—and to adjusting accordingly. For example, maybe your new hire onboarding process has gotten better, but you're still seeing higher turnover than you'd hoped. Make adjustments to your approach if you want to achieve these objectives.

Hold Your Team Accountable:

As with any goal—SMART or otherwise—it's helpful to share with others what you hope to accomplish so that they can help you achieve it and hold you accountable. This can be helpful across your whole organization, not just within HR.
Best Practices for HR Goal-Setting
The SMART method is certainly effective when setting goals, but there's more to it than just that. Consider a few additional tips and tricks to use when establishing goals:
Additional Resources
You can stay informed, educated, and up-to-date with important HR topics using BerniePortal's comprehensive resources:
Written by
Bretton Chatham
Bretton is an aPHR-certified member of the Marketing Team at Bernard Health. He writes about HR, compliance, and benefits solutions.