Written by
Bretton Chatham
Bretton is an aPHR-certified member of the Marketing Team at Bernard Health. He writes about HR, compliance, and benefits solutions.
Back to Blog
Don't Be Better.com: Why Company Culture Matters in the Worst of Times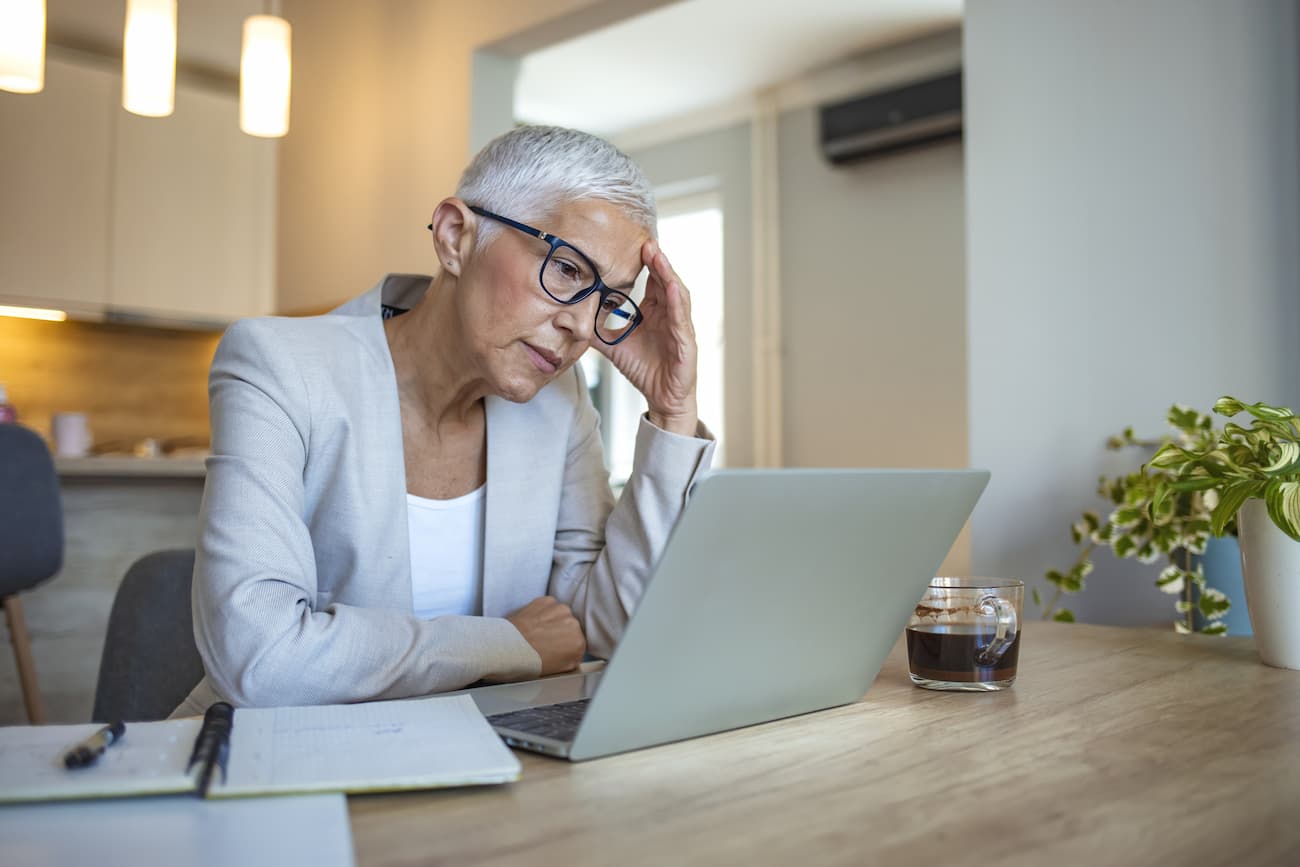 No employer wants to face mass layoffs. But it's still possible to make a bad situation worse—as did Better.com's CEO in early December, when he fired over 900 workers in a Zoom meeting. The way Vishal Garg mishandled the delicate situation and its aftermath underscores why company culture matters, even in the worst of times.
Even when layoffs are unavoidable, that doesn't mean a strained employer can't afford to treat their employees with dignity and respect. Here's how leadership can handle hard times better.
What Happened?
On December 3, Better.com CEO Vishal Garg abruptly laid off about 900 employees—about 9% of the workforce—over a Zoom call. He cited productivity, performance, and the market as reasons for the layoffs, even though the online mortgage lender had received about $750 million in funding from SoftBank just days before as the company prepares to go public.
In a recording of the meeting, Garg remarked, "This is the second time in my career I'm doing this, and I do not—do not want to do this. The last time I did it, I cried. This time I hope to be stronger." He followed up with remaining employees a few days later and mentioned he regretted he had not made the layoffs sooner.
Garg also responded to criticism by lashing out on the anonymous networking site Blind, accusing the laid off employees of "stealing" time. After increasing public pressure, he apologized for not showing "the appropriate amount of respect and appreciation," claiming he "blundered the execution."
In response, Better's board announced Garg would be taking time off—indefinitely—and hired a third-party firm to review the company's culture and leadership. Several executives along with other staff have since resigned. Although the fired workers were surprised by Garg's decision, several employees have mentioned they were not surprised by his behavior.
Regardless of whether Better's mass layoffs were justified—and there's some evidence either way—it's clear that Garg mishandled and exacerbated an already delicate situation.
Why Company Culture Matters
For better or worse, leadership shapes company culture. Although Better's culture problem is going viral, toxic workplaces are more common than such high-profile cases suggest. In fact, according to a recent Gallup poll analysis, company culture is a major contributing factor of the "Great Resignation."
Company culture can often be hard to define, but you can recognize it in the most extreme examples, such as Better. It often refers to the personality of a company, encompassing the physical and social environment where employees work as well as the organization's mission, values, ethics, expectations, and goals.
Employees are more likely to enjoy their time in the workplace if they fit in with your company culture. Additionally, employees are more likely to stay and recommend others to work for your organization. The reason is simple: company culture is ultimately a reflection of mutual respect between employer and employees.
When implemented with care and proper commitment, a meaningful culture can improve employee performance, satisfaction, and recruitment. Ultimately, however, remember that ignoring culture-building is still culture-forming. Neglect is not neutral, and retention can no longer be taken for granted.
This is not to suggest that—if Garg had contributed to a toxic work environment—those 900 employees are better off without a job. They were clearly surprised and devastated by their involuntary termination. And a healthy company culture alone doesn't guarantee profitability.
But a healthy culture of mutual respect could have softened the blow, helped those workers find their next opportunity, and recouped some of the company's reputation.
How Company Culture Can Help Communicate the Worst
While it isn't easy to build a healthy culture when a company is growing and profitable, it's much more difficult to cultivate that environment during difficult times. That's why it's important to intentionally work on building company culture and fostering mutual respect early and often. It can help in times of need, and it's always needed.
If Garg had modeled and cultivated a better company culture over time, then the difficult decision to lay off 9% of the workforce could have been communicated like this:
1. Give Employees Advanced Notice:
Many of the affected workers felt shocked and betrayed, especially since Garg made the announcement "effective immediately." Better is hardly the first major company to lay off hundreds of employees; it's not even the first to do it over Zoom.
But a month or two of advanced notice would have gone a long way toward helping workers plan ahead and find their next job. In fact, under specific circumstances, the federal government requires it. The Worker Adjustment and Retraining Notification Act (WARN) requires employers with 100 or more full-time employees to give at least 60-days notice before laying off at least 50 workers at a single site. There are, however, some exceptions.
Workplace transparency—especially when circumstances are not ideal—is an effective way to build culture. After all, no one appreciates being laid off, but employers can show some respect for workers by giving them plenty of notice to land on their feet, softening the blow.
2. Delegate Communication to Managers:
Garg chose to make the announcement to all affected employees at once over Zoom. He may have thought it best to own the decision and deliver the news himself, and a mass virtual meeting would be more efficient.
But delegating the announcement to someone more familiar with each employee and their situation would have made the news more bearable. If an organization has implemented weekly 1:1 meetings between managers and their direct reports, that rapport encourages trust and candor.
In these regular performance meetings, managers and employees exchange feedback as well as share updates. Compared to the exposure and embarrassment of a mass meeting, the 1:1 setting is much more respectful of the gravity of the situation and allows employees some privacy upon hearing the news.
3. Offer Resources and Networking Opportunities:
Garg's abruptness and tone-deafness certainly burned hundreds of bridges with his staff, but of course, he has a rich professional network of his own. He went so far, in fact, as to damage the reputation of the workers he laid off, making their job search more difficult.
But offering resources and networking opportunities to the workers he cut off could have been a valuable addition to their severance packages.
In a healthy company culture, training, education, and networking are encouraged to help employees grow professionally and socially. During difficult times, company's can show respect by investing in employees' futures, even when their future with the company is ending.
Additional Resources
You can stay informed, educated, and up-to-date with company culture and other important topics using BerniePortal's comprehensive resources:
Written by
Bretton Chatham
Bretton is an aPHR-certified member of the Marketing Team at Bernard Health. He writes about HR, compliance, and benefits solutions.