Written by
Will Miranne
Will is an aPHR-certified writer on the marketing team at BerniePortal. He writes about healthcare, human resources, and benefits.
Back to Blog
How to Handle Employee Pay Cuts, Layoffs & Furloughs During Economic Uncertainty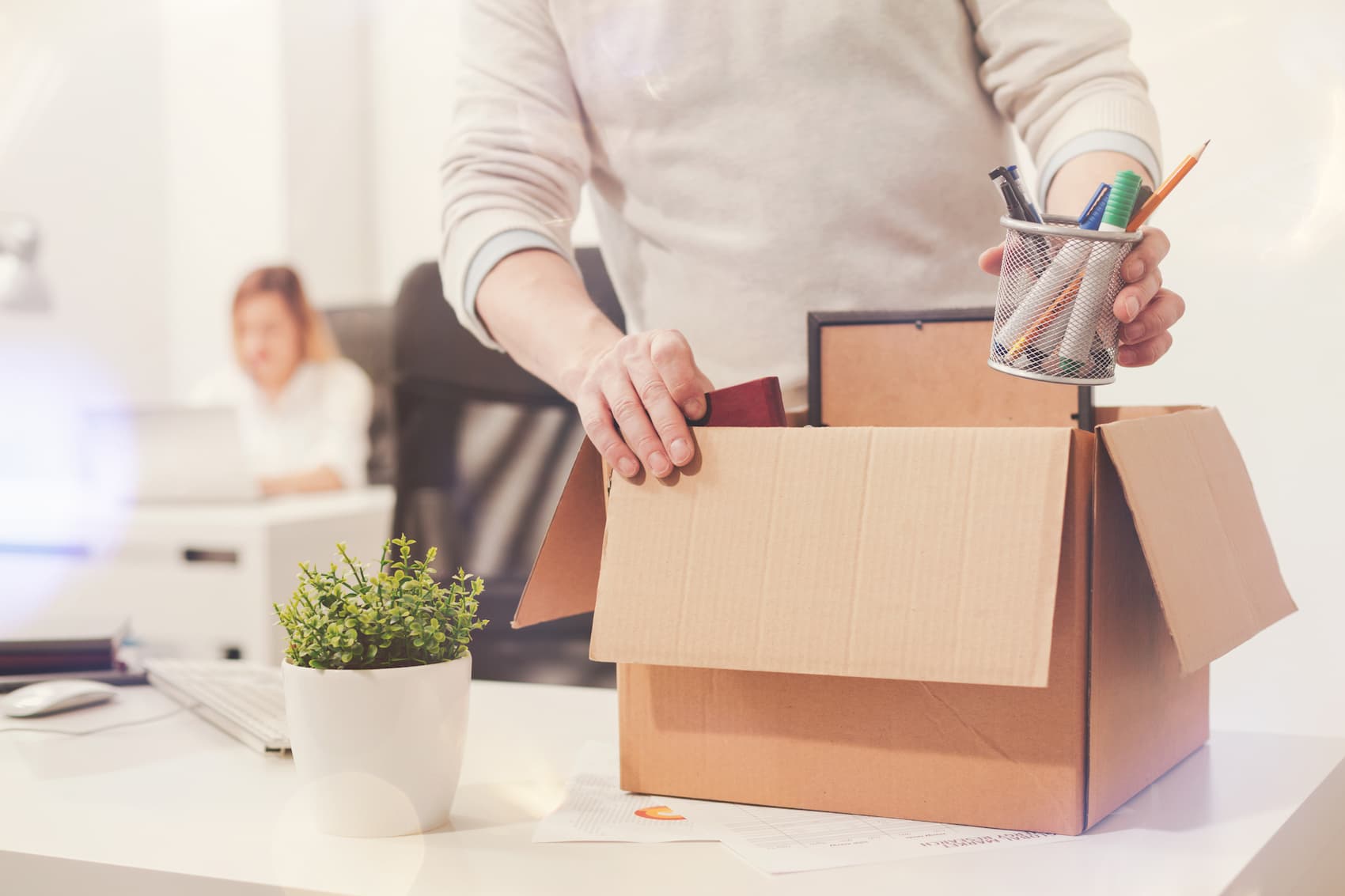 When organizations are confronted with financial uncertainties, it can be a daunting challenge to determine the best path forward. More often than not, this will involve pay cuts, layoffs, or potentially furloughs. Cutting staff or reducing pay is the quickest and most effective way to save an organization money. That said it can also be a great source of conflict for both employers and their employees. Read on to learn the best practices when implementing pay cuts, layoffs, and furloughs.
When Do Organizations Consider Pay Cuts?
The U.S. Department of Labor explains that employers are allowed to make a bona fide reduction of an exempt employee's salary "during a business or economic slowdown" if such a reduction is not related to the "quantity or quality of work performed" and is in place for a significant period.
As we have seen throughout the COVID pandemic, there will be times when organizations must take drastic measures to survive. Should you find pay cuts to be the best option for your organization, consider being as transparent as possible. If you are at the stage in the game where you have made the difficult decision to implement pay cuts against your employees, it is courtesy to inform them of the financial situation as well as the impact it has had on the organization as a whole.
Employees will never be excited about pay cuts, and oftentimes it will be quite difficult to maintain a positive culture once they are implemented. However, being open and transparent about the state of the organization can ease some of the tension that may be left in the wake.
Layoffs vs. Furloughs
Due to the COVID Pandemic, many organizations permanently closed or laid-off employees. Many other organizations, however, simply furloughed employees to relinquish the company from any held financial responsibility until the pandemic came to an end.
Layoffs and furloughs are alternative options organizations will consider when looking to balance their finances. When employers can no longer afford to maintain their full staff, they will have to make the difficult decision to let them go.
Both of these options are a means of releasing employees from their employment due to a lack of resources available to support them. A company decides to implement layoffs when they plan to permanently reduce staff. A furlough on the other hand is typically a temporary solution. Furlough involves releasing employees from both their position and pay for an extended period of time, with every intention to bring them back once the organization is financially able.
What About Leadership Pay Cuts?
When organizations determine that pay cuts are the most viable course of action, they must also hold senior leadership to the same standard. An organization cannot expect its employees to remain loyal if there is a lack of participation from the executive staff. Reducing the pay of senior-level positions amidst a pay cut is an exemplary display of leadership.
Several major executives, including the CEO of Marriott, executives at Airbnb, and even Bob Igor, executive chairman of Disney, all forfeited their paychecks in 2020 amidst the pandemic.
This is by no means a measure to simply maintain a leader's sense of altruism. When the CEO takes a generous pay cut, they prove their loyalty to the company and its overall success. They lead by example.
Beyond their own commitment, however, the CEO's pay cut will also provide necessary funds that the company can use to rebuild. If a company was ever looking to maintain positive company culture during difficult times, this is an excellent means of doing so.
Maintain Clear Communication
When you as an organization have determined the necessity of these changes, it is crucial that employees understand why, and what has caused this drastic measure.
Communication strategies should be ongoing throughout the process and should lay out in detail all of the information surrounding the decision. Avoid using a zoom call as a means of laying off employees. Send a detailed letter expressly stating the decision in detail. There should always be a level of sincerity when handling this sort of communication. Here are a few important points to include in your letter:
The reason for either they layoffs or pay cuts.

Be sure to include whether this is a permanent layoff or a temporary furlough.

Are the pay cuts temporary or permanent?

Include the current salary as well as the new or proposed salary.

Include the timetable for employees who are being laid off or furloughed.

It is crucial to include the reason for the drastic change. Be sure to be as specific as possible.

Include the contact information for the HR professional who is available to assist with any questions or concerns.

Include detailed procedures for the next steps of all employees who are affected.
The hard truth is that the employee is either being let go or experiencing a sudden reduction in pay, and that is not going to sit well with them no matter what you do. But by showing your employees that you respect them enough to explain the nuances and inform them of the exact reason for the change, you will provide the employee with an amount of closure that can help them to move past this in a more cordial way.
If an employee has been dedicated to your organization then they deserve a thoughtful explanation. Offering to provide recommendations for an employee who has been laid off can be helpful as well. These employees will need to go through the interview process once more, and having an explanation of the situation directly from the source can go a long way for that employee in their next endeavors.
Providing employees with access to programs that can assist them as they deal with a pay cut will show your employees that you are doing everything you can to assist them through this difficult and unfortunate time. It is also essential that you maintain clear and frequent communication throughout the process so that employees can remain informed as to any future changes that may arise.
Written by
Will Miranne
Will is an aPHR-certified writer on the marketing team at BerniePortal. He writes about healthcare, human resources, and benefits.