Written by
Will Miranne
Will is an aPHR-certified writer on the marketing team at BerniePortal. He writes about healthcare, human resources, and benefits.
Back to Blog
7 Ways to Help Employees Overcome Failure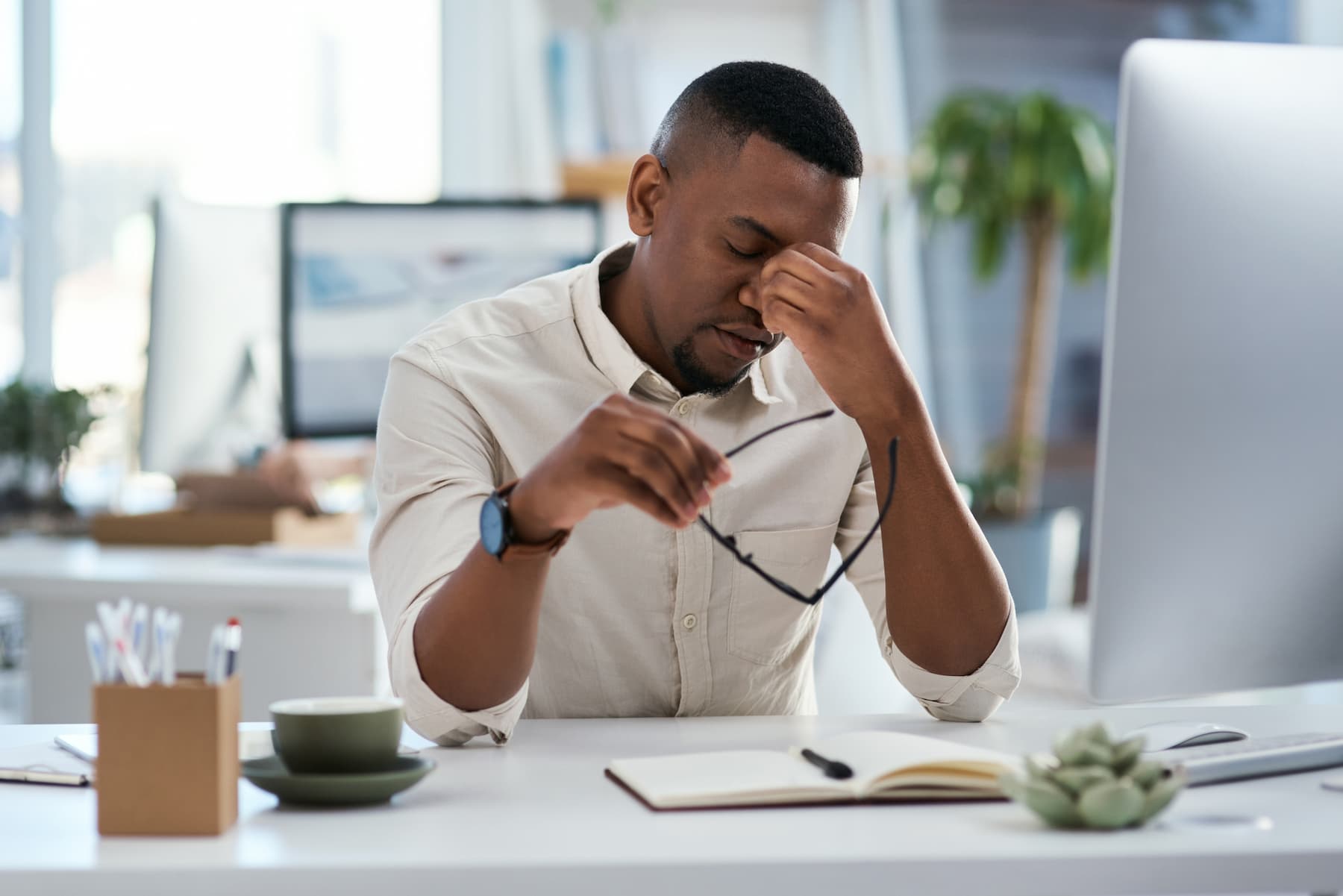 Failure can be difficult for employees and employers. Employers may be frustrated by setbacks and dropping metrics, while employees may find themselves disheartened over disappointing their team. When a failure like this occurs, managers and employees must work together to overcome it.
Read on for our list of seven key ways you can help your employees to overcome their failures.
1. Control Your Emotions
When an employee experiences failure, it can be a painful experience. It can cause feelings of resentment, anger, sadness, and self-doubt. If managers want to help these employees overcome the burden of failure, they must provide employees with a safe space.
Mistakes can lead to losses for the company, poor performance metrics, and setbacks for the team. Employers might feel frustrated and even angry when failures occur. When this happens, the first response should be to find a way to let out your frustrations safely and respectfully away from the employee.
Do whatever you can to move on from disappointment and frustration. Once you can clear your mind, you can utilize reason to reevaluate the situation and think about solutions from a rational perspective.
2. Step Away
It may take a while to move past your frustration, but once you do, keep in mind that your employee may still need time. They feel not only the frustration of failure but also the weight of the disappointment that it brings. There is much to unpack when employees fail, and they will need time to sort it out.
Be sure to allow your employees the space to deal with their feelings during this time. Space allows both parties to clear their minds and move into a more productive train of thought.
3. Listen
Once you and your employees have sorted through your feelings, It is time to come together for a discussion. Ensure that during the meeting, the employee feels comfortable. They will likely dread the first conversation with their manager after experiencing failure. Managers should relieve tension by creating a relaxing environment free of judgment.
Begin by asking the employee simple questions like how they are feeling. When asking questions, ensure that the intention is to gain information, not for formality's sake. Employees will likely see through superficial questions.
When you inquire about the employee's thoughts and feelings, do your best to relax, make eye contact, and allow the employee to speak. Make mental notes if needed, but this is a time to ease your employee's anxiety. Just feeling comfortable speaking their mind openly with no criticism can help tremendously. Employees who feel comfortable opening up will likely connect with you again. Building a relationship with your employees is a crucial step toward team success.
4. Express Your Support
After listening to your employee and allowing them to safely speak their mind, it is time for you to emphasize your commitment to helping them achieve their goals. Punishing employees and criticizing their work will only create further tension and frustration. Motivate your employees through positive reinforcement.
Explain to your employees that your job is to help them to achieve their potential. When they reach their goals, employees will be much more valuable to themselves and their organization. If you can effectively express your support for your employees, you will forge a sense of trust. Employees need to know that you are on their side, and if they ever sense failure on the horizon, they can come to you in advance for guidance and support.
5. Invest Your Time
A crucial way of expressing your dedication to your employees' success is by investing your time and resources into their pursuit of achievement. Make time for weekly 1:1 meetings. Use this time to understand where the employee is, where they need help, and what resources might help them move forward.
It will likely take more than one meeting to help an employee feel valuable again. By dedicating your time each week, you can show your commitment to your employee's professional success. Work each week to build on small achievements, restoring confidence little by little.
6. Clarify
Maintaining a positive interaction with your employees after a failure is crucial, as negativity can diminish any chances of overcoming it. However, it is equally important to explore what went wrong and where processes broke down, leading to failure. Do this after establishing rapport. Employees need to trust in you as a guide before they become highly receptive to criticism.
Spend time with the employee to understand the root cause of the failure. Be sure both parties understand why the tactics did not work and what methods may have been more effective in achieving success.
7. Create Paths Forward
The final step is to create actionable next steps for achieving future success. Once you and your employees have established where their process went wrong, it is time to evaluate what methods will work better moving forward.
Determine which paths will offer the employee the best chances of success. This is unlikely to be determined in a quick meeting. Discerning the best way forward will take time and energy.
Gauge your employee's confidence levels, discern which path they feel the most excited about, and allow them to help steer the process.
When deciding on a path forward, consider what resources are available to the employee, what skills need improvement, and how much time the plans will take to achieve.
Additional Resources
You can also stay informed, educated, and up-to-date with leadership strategies and other important topics by using BerniePortal's comprehensive resources:
Written by
Will Miranne
Will is an aPHR-certified writer on the marketing team at BerniePortal. He writes about healthcare, human resources, and benefits.