Written by
Bretton Chatham
Bretton is an aPHR-certified member of the Marketing Team at Bernard Health. He writes about HR, compliance, and benefits solutions.
Back to Blog
What Employers Need to Know About Severance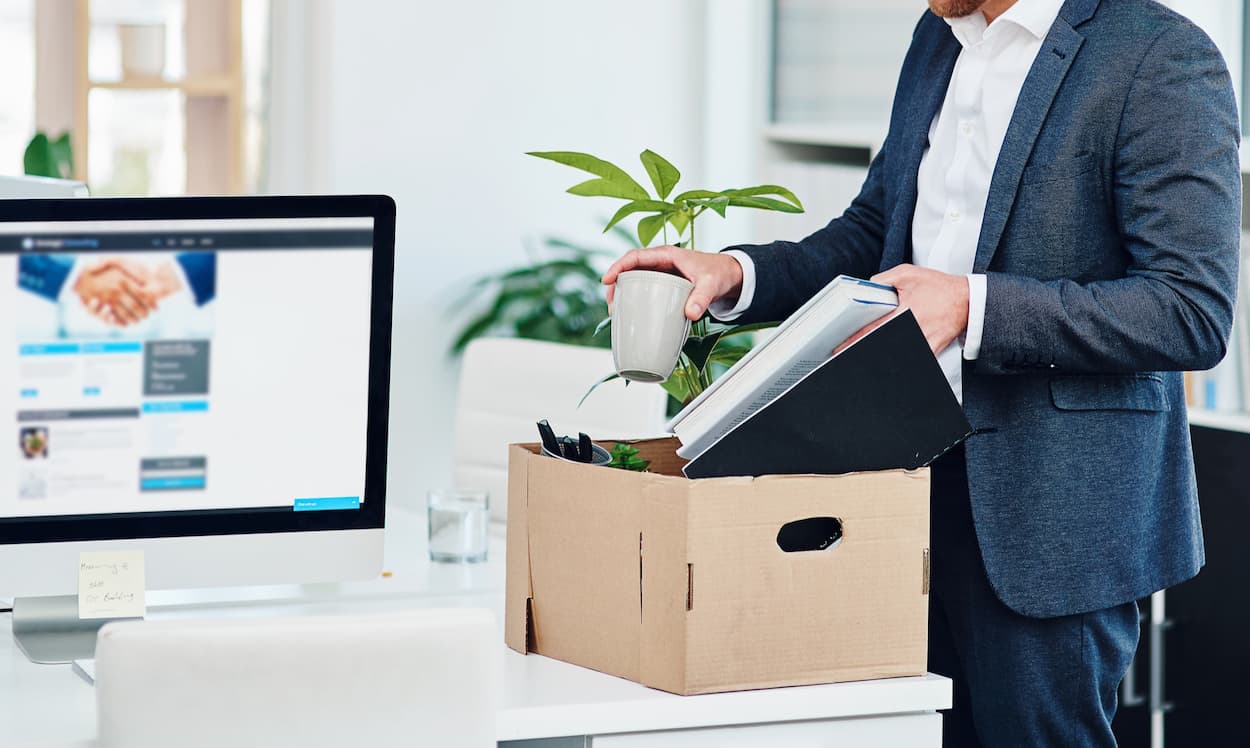 The COVID pandemic has left many employers with more leaving employees than they'd like—from mass layoffs in early 2020 to the "Great Resignation" of 2021. And HR pros know that workers leaving an organization means more than just saying goodbye.
So, here's what HR and employers need to know about severance, including what it is and whether it's required.
What is a Severance Package?
A severance package—often referred to as just "severance"—is usually a lump sum payment plus any benefits an employee receives when they leave an organization.
Severance can include 1-2 weeks' worth of wages for each year of service, COBRA coverage, and outplacement employee services, such as career counseling, resume-writing help, or letters of recommendation.
Typically, a worker's final paycheck is not considered part of a severance package.
In some cases, employers pay severance to workers who are laid off in order to help them search for their next opportunity. In other cases, however, employers offer severance pay to honor an employment agreement.
Are Employers Required by Law to Offer Severance?
Generally, the Fair Labor Standards Act does not require employers to offer severance pay when an employee leaves their organization. However, if a severance package was included in an employment or collective bargaining agreement, that contract is legally enforceable.
There are also a few other circumstances where severance pay may be legally binding. For example, some states require severance pay for factory workers who are laid off when a plant closes or in cases when an employer lays off a significant percentage of its workforce. Again, you should consult your state laws and a labor attorney.
Federally, in specific situations, a severance package may be offered in lieu of the 60-day notice of a factory closing or mass layoffs required by the Worker Adjustment and Retraining Notification Act (WARN). A WARN notice is required whenever an organization with 100 or more full-time employees lays off at least 50 workers at a single site. However, the Department of Labor clarifies, "WARN makes certain exceptions to the requirements when layoffs occur due to unforeseeable business circumstances, faltering companies, and natural disasters."
Why Would Employers Choose to Offer Severance?
Still, even without a legal requirement, many employers choose to offer severance to employees who are involuntarily terminated. The Society for Human Resource Management (SHRM) notes that employers typically want "to soften the blow of an involuntary termination and to avoid future lawsuits by having the employee sign a release in exchange for the severance."
For transparency's sake, many larger employers have a written severance policy, but small to midsize businesses usually handle severance on an ad hoc basis. In fact, smaller employers may deliberately choose not to have a written policy in order to have the flexibility to deal with severance as needed for each particular situation.
Additional Resources
You can stay informed, educated, and up-to-date with important HR topics using BerniePortal's comprehensive resources:
Written by
Bretton Chatham
Bretton is an aPHR-certified member of the Marketing Team at Bernard Health. He writes about HR, compliance, and benefits solutions.