Written by
Will Miranne
Will is an aPHR-certified writer on the marketing team at BerniePortal. He writes about healthcare, human resources, and benefits.
Back to Blog
Top Strategies to Build Effective Executive Compensation Plans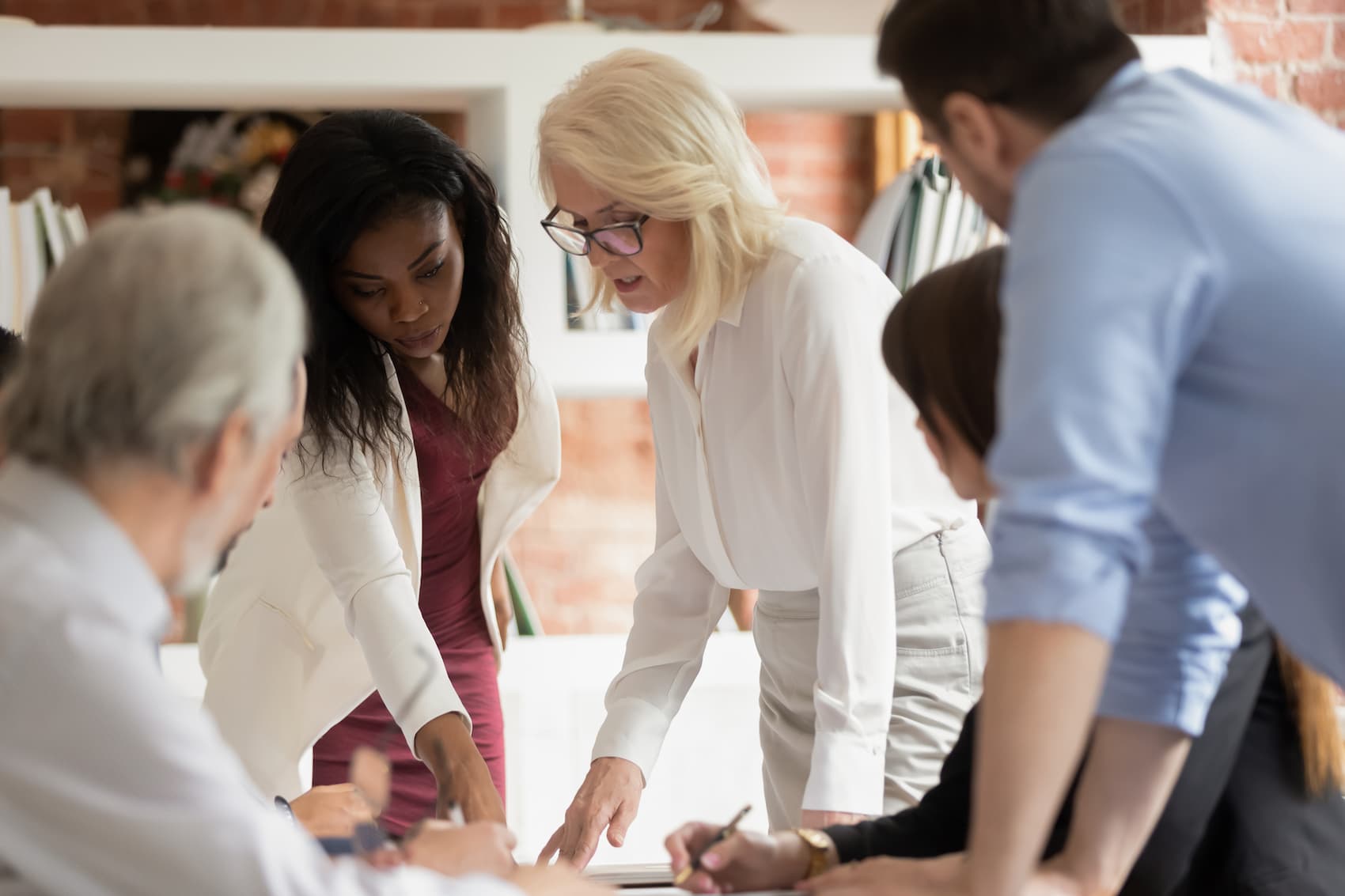 Executive compensation plans are essential for bringing on top executives who can hit goals and help your organization succeed. These plans can encourage executives to work harder and even stay with the company longer. But to create a benefits strategy that works, you must include specific elements that will attract candidates and incentivize them in the long term.
Here we have detailed the essential strategies organizations should consider when crafting their executive benefits plans.
How Is HR Involved in Developing Executive Compensation Plans?
HR is primarily responsible for two key elements when crafting executive compensation. The first is communication. Without proper communication in place, executive benefits strategies are doomed to fail.
Employers should work to establish communication early with executives and the company board, as well as any outside professionals or internal compensation specialists—and the best way to establish strong communication is to define expectations ahead of time. Organizations need to clearly present goals, standards, and job responsibilities from the start. Effectively communicating your strategies and expectations ensures standards remain the same throughout the entire organization, increasing the chances of hiring top talent.
Employers can also negate any employee apprehension regarding executive compensation by remaining transparent in the intent and structure of organization-wide pay and executive compensation packages.
The second key element organizations are responsible for when crafting executive compensation plans is the general design. Design entails the structure and layout of the package—everything from what it includes to how each benefit is laid out. Some organizations tailor plans specifically to the executive, whereas others may use one benefits plan for multiple executives.
Structuring a package is no simple feat—it takes time and analysis to provide an attractive, practical, and fair plan. In other words, organizations must effectively strategize if they wish to create impactful executive compensation plans.
5 Strategies for an Effective Executive Compensation Plan
Compensation Agreements
Compensation agreements are not necessarily strategies, as any executive compensation plan will include an agreement. However, the strategy comes in determining what to include in the compensation agreement.
A total compensation strategy involves all compensation elements. Salary, accounting and regulatory concerns, benefits, healthcare offerings, and other incentives together make up the total compensation strategy, which should align with your organization's needs and capabilities.
Direct compensation refers to the dollar amounts of each part of the overall compensation plan, including supplements such as cash bonuses or commissions. Organizations may include these as additions to the base salary, and they are often broken down into percentages of the package.
These pieces can make a big difference in which candidates your organization can entice and how well a plan is received. Be sure to cultivate a compensation plan that will benefit both your organization and its executives.
Incentives, Perks, and Benefits
Incentives play a crucial role in any compensation strategy and allow organizations to move toward performance-based pay. Organizations can stack this payment onto the base salary as a pre-determined amount or a percentage of the earned profits.
Many companies will utilize incentives to encourage excellent performance from executives. They can be a win-win, as organizations can expect high-quality work, and executives can expect a high ceiling on potential income.
Organizations may also offer special perks for executives, such as company credit cards for hosting clients, access to company vehicles, or the option to purchase shares.
Consider competitors' benefits and what makes sense for your organization. For example, if your executives spend most of their time in the office or flying, there is not much need for a company car, and the perk becomes less attractive. Choose perks that both entice and add practicality to the position.
Retirement Options
One benefit that many organizations offer top employees is non-qualified retirement plans. Unlike qualified plans, non-qualified plans are not subject to the regulations laid out by the IRS and ERISA. These are typically only offered to a select few employees at the top of the company ladder.
Because they are not subject to typical regulations and reporting requirements, there are no minimum or maximum contributions. This allows the organization flexibility in offering tax-deferred options for executives until later into retirement.
Golden Parachutes
Generally speaking, a golden parachute is an amount paid to an executive should the organization be purchased. This protects an executive who may otherwise lose their position in the transition or at least see a reduction or major shift in job function.
A golden parachute only activates when a publicly traded organization is purchased, and executives are either fired without just reasoning or resign for applicable reasons, such as a major reduction in responsibility. Rewards are offered in many ways, though often they are a continuation of payment for a set amount of time or a lump sum.
There can be compliance concerns if organizations are not careful. There are typically high tax penalties against large golden parachute payments. Organizations should meet with compensation experts to consider the possible penalties and options for handling these tax consequences.
"Golden Handcuffs" and Milestone Rewards
Golden handcuffs are special incentives offered to executives with the purpose of keeping them at your organization. Generally, these incentives are based on the employee remaining with the organization, encouraging them to stay.
For example, some handcuffs include stipulations such as repaying bonuses upon departing an organization within the first few years.
Milestone rewards are another tactic used to keep executives on staff. Organizations will often use milestone rewards to incentivize employees to stick around and attain the rewards.
Other methods, such as stock sharing and bonuses, are commonly used to retain executives. Bonuses like milestones reward employees who stick around, while stock options give executives a reason to stay with the organization and help it grow.
Executive benefits rely on solid strategies and careful planning. Employers can use these strategies to attract and retain top executives and boost their organization. Carefully determine which strategies will best work for your organization, and craft a competitive compensation plan that aligns with its values, capabilities, and goals.
Additional Resources
You can also stay informed, educated, and up-to-date with compensation and other important topics by using BerniePortal's comprehensive resources:
Written by
Will Miranne
Will is an aPHR-certified writer on the marketing team at BerniePortal. He writes about healthcare, human resources, and benefits.