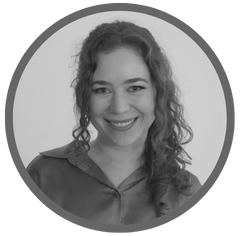 Written by
Aidan Farrish
Aidan is an aPHR-certified writer on the marketing team at BerniePortal. She writes about HR, healthcare, and benefits.
Back to Blog
What HR Needs to Know About Internship Programs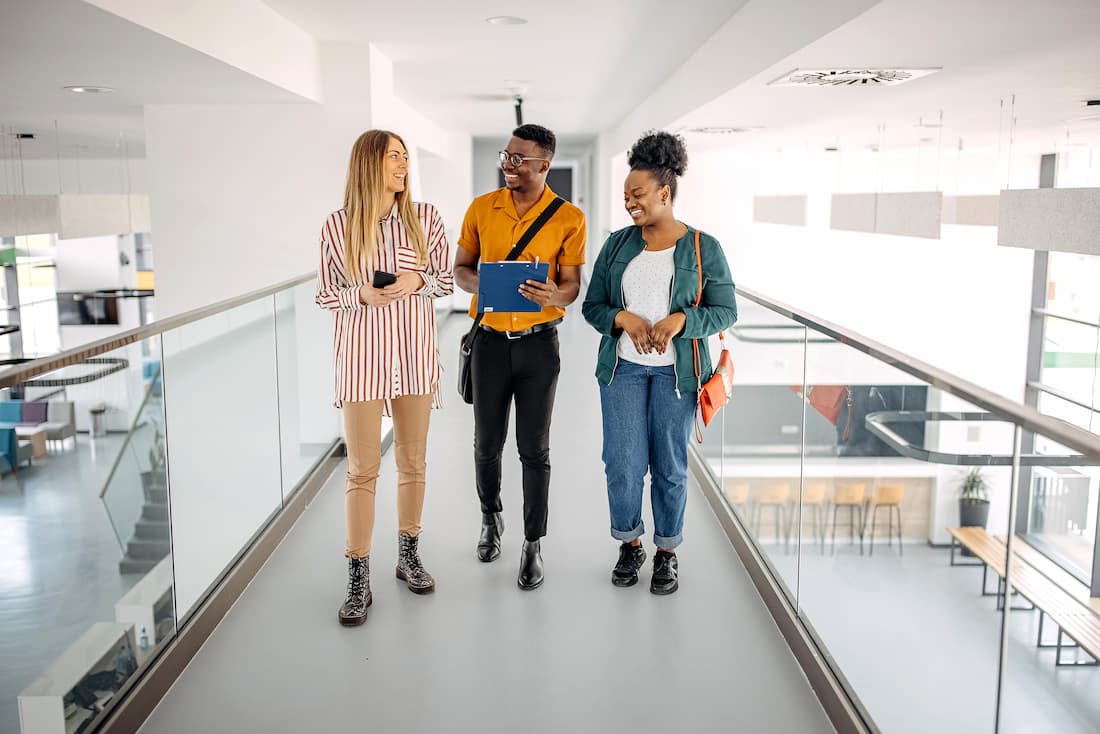 Remember that summer you spent filing records, taking meeting notes, and carefully gathering every bit of career advice you heard? Maybe you anxiously ironed new slacks the morning of your first day, hoping to make a good impression on your supervisor for a hard-won placement in a prestigious firm.
We're all familiar with the stresses of breaking into your chosen field, and internships are a great first step. I'll never forget my college internship with a nonprofit publication, which deepened my love for writing and led me here, writing what you're reading.
Many professionals remember their internships fondly—learning the industry and building their network at a time in their career when those experiences are most formative. But bad experiences can just as easily deter aspirant talent away from their fields of interest.
For HR, it's important to note: internships are investments, not quick fixes. An internship program can be a successful long-term hiring strategy by curating future talent and leaving a lasting, positive impact on a future employee. But, it could backfire as a short-term staffing solution. Internships can be mutually beneficial for the intern and the employer, if done the right way.
Here's how to develop an effective internship program at your organization, including what compliance issues to consider.
What Are the Benefits of an Internship Program?
Before we dive into how to develop an internship program, let's consider why you should—or maybe shouldn't—consider starting one, depending on your organization's needs.
First, let's consider the positives, especially in relation to your long-term hiring strategy.
Improves Your Hiring Pipeline
An effective program should nurture inexperienced but hardworking interns and develop them into responsible and talented professionals. It should also attract other career-seekers with potential. That means an internship program can become an important part of your hiring pipeline, especially if it's well-regarded and engenders a competitive talent pool.
Similarly, an effective program can shorten your time to hire since the interns you've been developing have already been vetted and integrated into your company culture.
Establishes a Cohort of Support
It could also lead to a cohort of new hires. Since many programs coordinate with university calendars, a group of interns typically complete the program around the same time.
If you determine that several in the group would be the best candidates for open positions, they could form a supportive and collaborative cohort within your organization. This means that they are entering your workforce with developed social relationships, which will make the transition into professional life much easier.
New employees may suffer from imposter syndrome, so creating a network of support before their first official day of employment may be critical to their happiness in your workforce. Your organization benefits from employees who believe their presence is a wanted, valued part of company success, improving retention rates and productivity.
Helps Your Organization Invest in University Relationships
Having an internship also helps your organization invest in relationships with universities, which could become another part of a successful long-term hiring strategy.
Strengthening these relationships can also give you some positive brand exposure. Positive outreach can encourage others to look at your open positions over your competitor's open positions if they don't express interest in their community.
While many employers may worry about the cost, interns can provide relatively inexpensive labor since you usually don't have to provide benefits. For-profit employers are usually required to pay interns at least the minimum wage to comply with federal and state law (but more on that later).
Similarly, hiring interns can help retention costs since the temporary nature of the arrangement usually makes them less risky to employ.
Helps Aspiring Professionals
Ultimately, however, the best reason to start an internship program is to help aspiring, early professionals who need a boost at the beginning of their careers. Interns can gain valuable experience while building their network.
Young professionals may struggle to gauge the temperature of a corporate, "real-world" environment. They have a lot to learn, and the pressures to learn quickly and apply new knowledge successfully are intense. Neil Danzger, the Founder of the early-career advising and coaching organization Danzger Group, has some thoughts on how young professionals, or any new hires, can adapt more quickly to the workforce:
1. Figure out how to best communicate [with your new leadership/colleagues].
2. Get lots of feedback.
3. Get to know others in the organization.
4. Go above and beyond.
5. Discover and take advantage of development opportunities.
Neil impresses on aspiring professionals to work hard and work often to see the results they want. Internships are a great way to dip your toes into the water of a new industry to see if it's a good fit.
Because internships introduce individuals to an industry, they can also help career-seekers rule out a bad fit early on and avoid time-wasting "false starts." And of course, interns have a competitive advantage over other candidates seeking a position in a particular company or industry.
What Are the Costs of an Internship Program?
By now, you may be wondering why every small business doesn't hire interns. Well, there are a few cons to consider.
Still Costs Time and Resources in Onboarding
Even though an internship program can be a cost-effective and relatively low-risk hiring strategy, it still costs time and resources to onboard any new employee, and remember, interns are often short-term. So, employers may be spending a similar amount of time and resources onboarding a temporary intern as a permanent employee.
Requires You to Pay Wages (In Most Circumstances)
As mentioned before, most interns at for-profit organizations qualify as employees, which means they should be paid. So, you'll need to consider that cost as well. Again, we'll cover that in more depth in a moment.
Involves Time and Commitment to Training and Performance Management
It's also important to remember that internships are essentially training programs. They require the careful attention of HR and direct supervisors, and the necessary recordkeeping and performance management are time-consuming.
May Lead to Unearned Time-Off Requests
Finally, if you've never had experience with an internship program before, it's easy to forget that most interns are college students and most internships are planned around semesters or summers. In other words, you're likely to be bombarded with time-off requests from temporary employees who may feel entitled to breaks without having earned them.
I remember the emotional toil of choosing my internship over a music festival; your interns may have priorities that they haven't learned to sort out for their best interests versus their short-term desires. I picked sitting at my cluttered desk to research historical monuments while my friends were planning their day together listening to famous artists in the summer sun.
Interns are likely young and inexperienced in professional matters like PTO requests. That's just one of the many reasons it's important to set expectations early and clearly when developing your internship program.
What Is HR's Role in Developing an Internship Program?
HR's role in developing and maintaining an internship program will look different from one organization to the next. But for the most part, HR can take ownership of your program in the following five ways:
Get Buy-In from Leadership


It's crucial to get not only leadership's approval, but also their buy-in—especially if you're trying to start an internship program at an organization that has never had one. Focus on the pros mentioned above—and address the cons as well—demonstrating that you've thought through the benefits, costs, and details.

Leadership's support can help get reluctant managers and other employees on board with the program, too.

Structure the Program and Set Expectations


HR should write a policy that clearly outlines the process and sets expectations for both interns and supervisors. Explain how managers may request interns, how interns will be onboarded, how interns and supervisors will check in with each other and with HR, and how interns will be offboarded.

It's also important to clarify which company policies apply to interns—such as data privacy and anti-harassment protections—and which do not—such as PTO.

Balance the Interests of Your Organization and Your Interns


Since HR is best positioned to oversee how the program is working, you should also take care to balance the interests of your organization and your interns. For example, giving an intern a lot of responsibility may seem like an easy way to give them a lot of experience while helping the employer increase productivity.

But burning out an intern by overwhelming them with responsibility will likely only hurt both parties and undermine your efforts. Remember, this is meant to be a learning experience.

Coordinate Onboarding and Offboarding with Supervisors


HR should structure the onboarding and offboarding processes with the help of particular supervisors on how to implement those processes in a way that best fits the department and the position.

Make sure that onboarding includes introductions to the organization and the team the intern will be working with. Also, make sure that offboarding includes a debriefing and, if necessary, a progress report to the participating university.

Conduct Regular Check-Ins and Update Policy as Needed


You shouldn't limit check-ins to onboarding and offboarding. Instead, establish a regular, recurring schedule of informal check-ins along with any documented progress reports required by your organization or the participating university.

Of course, you should use this feedback to update your policy as needed. But you may also find that interns can provide valuable insight into the daily operations of your organization. Interns have different incentives, which can give you different perspectives from full-time employees.
While employers have a lot of discretion over how they structure and implement their internship programs, there are a few important compliance considerations to keep in mind.
What Are the Legal Considerations of an Internship Program?
Most interns at for-profit organizations are required by law to be paid as employees. Nonprofit and public sector employers usually have much more flexibility about whether or not to pay interns.
The Fair Labor Standards Act (FLSA) governs several areas of employment law, including wages and overtime. The FLSA does not recognize the term "intern"—which means that, for federal compliance purposes, interns must be classified as volunteers, trainees, or employees.
It's hard for private businesses to make the case for classifying interns as "volunteers," so in order to legally avoid paying interns, a for-profit organization must make the case for classifying interns as "trainees."
The Department of Labor notes that courts have typically used a seven-factor "primary beneficiary" test to determine whether or not a private employer must pay interns. Courts have taken the following factors into consideration:
The extent to which the intern and the employer clearly understand that there is no expectation of compensation. Any promise of compensation, express or implied, suggests that the intern is an employee—and vice versa.
The extent to which the internship provides training that would be similar to that which would be given in an educational environment, including the clinical and other hands-on training provided by educational institutions.
The extent to which the internship is tied to the intern's formal education program by integrated coursework or the receipt of academic credit.
The extent to which the internship accommodates the intern's academic commitments by corresponding to the academic calendar.
The extent to which the internship's duration is limited to the period in which the internship provides the intern with beneficial learning.
The extent to which the intern's work complements, rather than displaces, the work of paid employees while providing significant educational benefits to the intern.

The extent to which the intern and the employer understand that the internship is conducted without entitlement to a paid job at the conclusion of the internship.
Since the primary beneficiary test is applied on a case-by-case basis, private employers usually choose to simply pay interns at least the minimum wage rather than risk non-compliance.
The FLSA also regulates overtime, and interns who qualify as employees must be eligible for overtime under the law. Similarly, federal child labor laws apply to employees under the age of 18, including interns.
Speaking of age, employers face potential legal issues at the other end of the spectrum as well. While most interns are relatively young and starting their first careers, employers should be careful not to discriminate against older workers seeking internships—whether they have been laid off, are seeking a career change, or want to reenter the workforce after retirement.
Employers must also comply with immigration laws in their state and the US, being especially careful to honor the requirements of each intern's particular visa.
For the protection of the employer and the intern, both must comply with the relevant areas of company policy as well. As mentioned earlier, HR should clearly outline which company policies apply to interns and which do not.
But overall, internships can be mutually beneficial relationships that pay off long term. An effective internship program can improve your organization's hiring pipeline and set an intern up for success throughout their career—but only when HR takes care to do it right!
Additional Resources
You can stay informed, educated, and up-to-date with important HR topics using BerniePortal's comprehensive resources: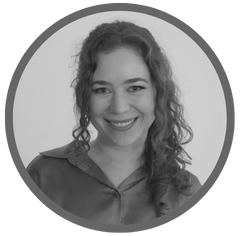 Written by
Aidan Farrish
Aidan is an aPHR-certified writer on the marketing team at BerniePortal. She writes about HR, healthcare, and benefits.