Written by
Will Miranne
Will is a writer on the marketing team at BerniePortal. He writes about healthcare, human resources, and benefits.
How HR Outsourcing Can Help Your Organization Grow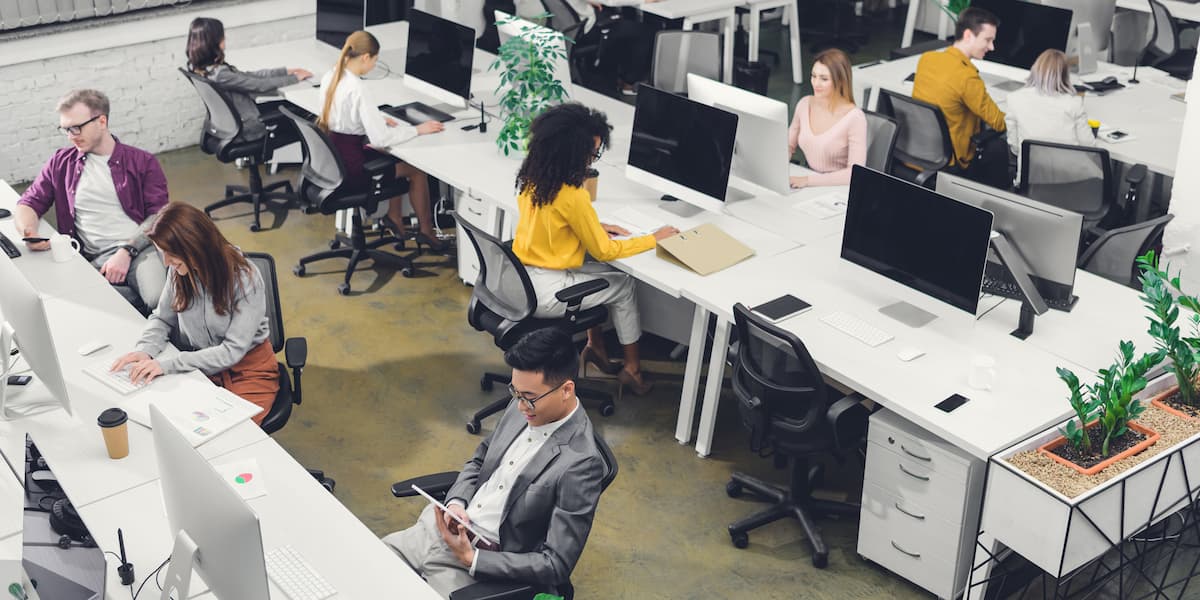 Outsourcing, in regards to HR, refers to an organization's decision to relinquish certain HR responsibilities. Rather than handle them internally, they place them in the hands of a secondary group or organization, which will handle said responsibilities.
By allowing a secondary organization to take on responsibilities, a business can focus on more important aspects, such as overall growth. Read on to learn what it means to outsource your HR needs, as well as how it can benefit your organization.
Why Outsource Your HR Needs?
Outsourcing allows organizations more opportunities to focus on growth, expansion, and overall productivity. Industry-conducted studies have demonstrated the overall growth potential of outsourcing. They found that organizations that chose to outsource grew at a rate of 7-9 percent faster than those organizations that did not while also boasting turnover rates 10-14 percent lower.
Oftentimes outsourcing is mistaken for offshoring. However, while offshoring involves moving jobs overseas to save money or gain some other monetary benefit, outsourcing is simply a method to allow businesses to focus on growth.
As previously stated, the goal of outsourcing is to relieve businesses of time-consuming work that will ultimately allow them to focus on growth. Saving money is not the underlying goal behind the strategy as is the case with offshoring, however, over time it can allow organizations greater earning potential.
Not only does outsourcing open more opportunities for organizations to boost productivity, but it also provides much-needed support to organizations with limited HR resources. Once an organization begins to hire new employees, labor laws and regulations become much more important subject matter.
For an employer who is somewhat unfamiliar with such laws, it can be a burdensome task to handle alone. This inevitably eats into working hours thus decreasing productivity, and even then they are likely to miss certain details they may have been unfamiliar with. This can lead to legal issues that both take time and cost money. Remember, that being unfamiliar with a law or regulation is never an excuse for breaking it.
This is what makes outsourcing so attractive. It is an excellent alternative that allows you to place HR responsibilities in the hands of those who exclusively handle such matters.
What Aspects of HR Can You Outsource?
When it comes to outsourcing your HR needs, what exactly does it entail? There are numerous responsibilities typically handled by an HR team—all of which can be outsourced:
What is a Professional Employer Organization (PEO)?
A PEO is a business entity that provides a variety of administrative tasks for an organization, including HR services, onboarding, payroll, benefits, and more. This is done through a co-employment relationship in which PEOs effectively become the employer of record. They then "lease" employees back to the organization.
Outsourcing via a PEO can offer a smaller company the time and energy it needs to fully grow, by taking on some of those more nuanced responsibilities. They also offer employers access to bigger and better health plans they would not normally have access to. Overall, PEOs offer smaller organizations an affordable way of outsourcing their HR needs.
What is an Administrative Services Organization (ASO)?
Administrative Services Organizations (ASOs) manage many of the same tasks as PEOs, but they generally do not become the employer of record. As a result, they typically do not offer benefits such as major medical coverage or workers' compensation insurance, though they may assist organizations in securing this coverage.
ASOs generally charge a flat rate per employee and per service purchased. This can make it easier to project ASO expenses versus a PEO. On average, ASOs range between $600 to $1,800 per employee annually.
Both ASOs and PEOs can offer employers a valuable means of outsourcing their HR needs. The decision will typically come down to the needs and financial means of the employer.
What is an HRO?
Human Resources Organizations (HROs) are similar to ASOs in that there is no co-employment relationship and your organization remains the employer of record.
They differ from ASOs in that they generally only handle the "human" aspects of human resources, and do not typically manage benefits, tax, or payroll-related issues.
Because of the variability of services, HRO pricing varies widely. Pricing models may include per-employee, per-month, fully fixed pricing for a defined scope of services, and fixed-based plus variable adjustments, in which pricing may increase as a result of the number of transactions or resources required.
What is Software-As-A-Service
Software-as-a-service (SaS) is a form of software licensing, which allows an employer to contract with a remote vendor in order to access online software that can assist with their HR demands. This could include talent management, applicant tracking, and even payroll applications.
SaS systems do not typically require extensive hardware in order to be used effectively. This creates opportunities for employers to hand off many HR and IT responsibilities without fear of lack of resources.
Organizations looking to maximize their efficiency but lack resources may find an SaS to be an effective means of managing their HR needs.
How Does Outsourcing Differ Between Large and Small Organizations?
When it comes to some smaller organizations, it only makes sense to outsource as much as possible. This includes even the basic responsibilities such as payroll and recruiting. They need their workforce fully focused on growing the organization. Any amount of time spent on HR responsibilities is time not being spent on ensuring the future of the organization.
It might, however, be shrewd to allocate a role dedicated to ensuring that all HR outsourcing is being handled properly. This places the responsibilities themselves onto another workforce while allowing you to maintain some sort of oversight when it comes to your HR duties.
Large organizations may focus on outsourcing more administrative and transactional needs. It will likely behoove them more to focus on strategy and free up space on their HR team that could more easily be accomplished via outsourcing. A recruiting strategy, for instance, might be more worthy of a larger organization's time, in order to focus on growth and expansion.
Smaller organizations have more to gain from outsourcing as it can play a more significant role in the growth of that organization. Larger organizations, for the most part, are capable of maintaining a dedicated team of HR professionals to handle the needed responsibilities. Outsourcing may not always make sense financially when there is a dedicated team on-site fully capable.
Is Outsourcing Right For You?
Outsourcing can be hugely impactful if utilized properly and conducted in a strategic manner. When determining if it is the right option for you and your organization, consider your position. Do you find it difficult to maintain all of the workload associated with your HR needs? Do you have a dedicated team of professionals on-site, working to ensure that all of the said needs are met? Are you finding it difficult to focus on growth and the business aspect of your work, due to the increasingly heavy workload associated with your HR needs? Do you have a devoted team but seek a more strategy-focused approach leaving little room for administrative task management?
These questions are crucial when determining whether or not outsourcing is right for you. While it will ultimately depend on your needs, outsourcing comes in many different forms and can prove beneficial in some form regardless of your organizational needs or stature.
Written by
Will Miranne
Will is a writer on the marketing team at BerniePortal. He writes about healthcare, human resources, and benefits.