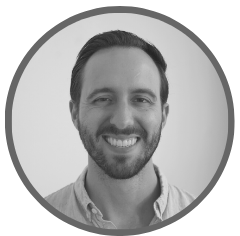 Written by
Drew Gieseke
Drew Gieseke is an aPHR®-certified member of the Marketing team at Bernard Health, where he writes about HR, compliance, and healthcare solutions.
IRS Issues Involuntary Termination Clarifications for COBRA Subsidy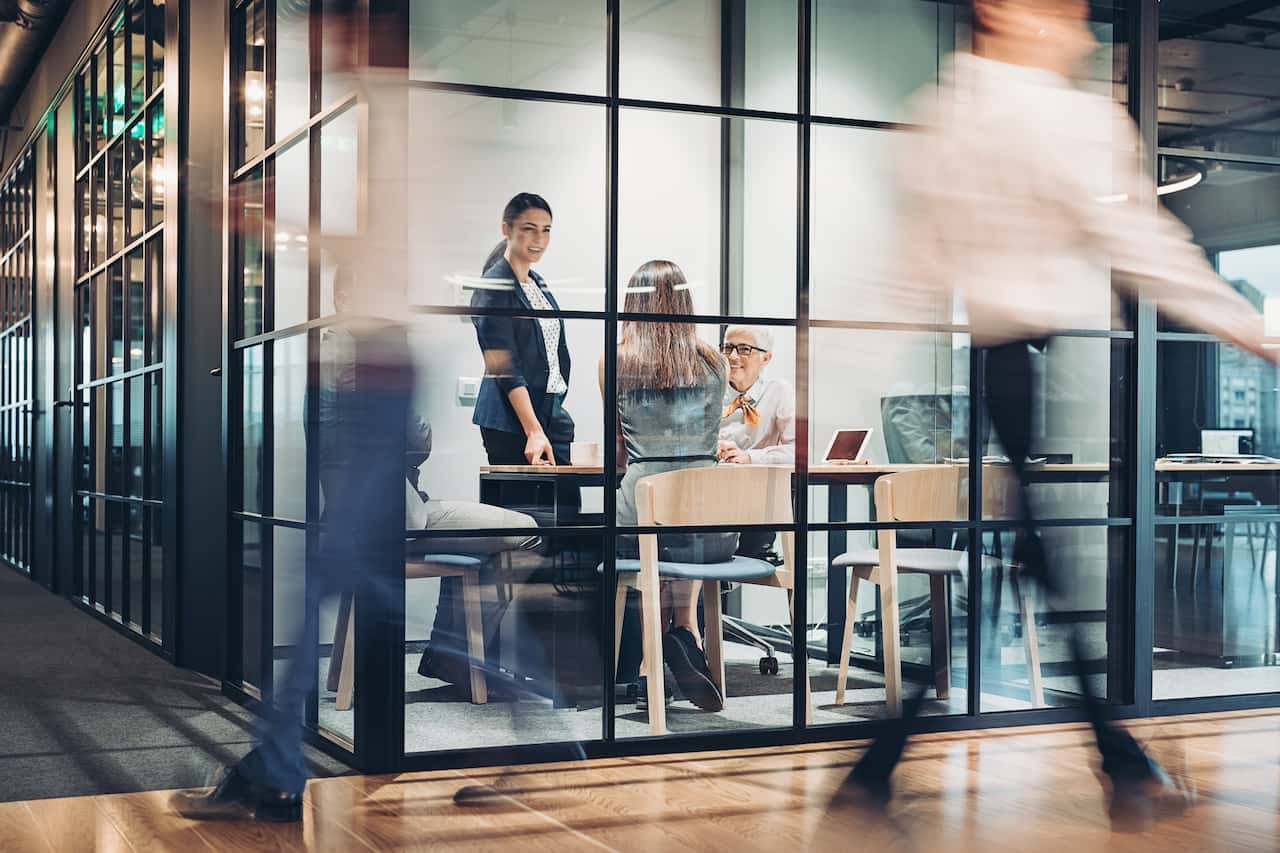 One of the many lifelines for workers in the American Rescue Plan Act of 2021 (ARPA) is a new COBRA subsidy that completely covers the cost of continuation coverage for qualifying individuals from April 2021 through September 2021. Here's what you need to know about this important health insurance assistance.
Note: This blog was originally published in March 2021 and has been updated to reflect new guidelines provided by the Internal Revenue Service (IRS).
What is the COBRA Subsidy that Just Became Law?
The new Biden administration hopes to make it easier for people to access this essential healthcare. With the March 2021 passage of ARPA, the administration stepped in to subsidize the full cost of COBRA coverage through the end of September 2021.
But, why pass this subsidy now?
When a person is employed, a portion of their health insurance premium is often paid for by the employer. But, if someone is laid off or has their hours cut—as many millions of Americans experienced during the course of coronavirus pandemic—and they decide to opt to continue coverage under COBRA, they're typically responsible for the full cost of the health insurance premium.
The amount charged for COBRA coverage can't exceed 102% of the cost of the plan, but temporary health insurance is often more difficult to buy without a steady income—and costs can reach nearly $500 per person, per month. These complications are what make the new COBRA subsidy so important, as it's designed to provide key assistance for struggling workers.
COBRA Subsidy 2021 Eligibility
Employees who involuntarily lost their health insurance benefits any time after November 1, 2019, may be eligible for up to 6 months of free COBRA from April 1, 2021, through Sept. 30, 2021.
There are three categories of people who are eligible:
Current: Anyone currently on COBRA.
Future: Employees who become eligible for COBRA between April 1, 2021, and Sept. 30, 2021.
Past: Anyone who became eligible for COBRA after Nov.1, 2019, but waived coverage immediately or before their COBRA eligibility period (usually 18 months) ended.
Employees who are initially eligible for the subsidy will lose their eligibility under the following circumstances:
They become eligible for health insurance under a new plan

They reach the date in which their COBRA coverage normally expires

e.g.

their 18 months ends in July
Employers and employees alike should note that the subsidy only covers the cost of the health insurance premiums, not copays, deductibles, or co-insurance, according to an article in Forbes. Still, as The National Law Review points out, the new legislation "provides free COBRA coverage to Assistance Eligible Individuals for the Subsidy Period" and the subsidy itself is non-taxable for eligible individuals.
UPDATED: Involuntary Termination Clarifications for COBRA Subsidy
In May 2021, the IRS issued Notice 2021-31, which used FAQs to clarify questions about employee eligibility. Notably, employers are required to provide the COBRA subsidy to eligible workers who experienced an involuntary termination or reduction in hours as long as these individuals didn't exhaust their maximum COBRA coverage period as of April 1, 2021. The special election coverage period ends on May 31, 2021.
The same FAQs help employers determine the meaning of "involuntary termination." According to law firm Seyfarth Shaw LLP, this can include:
Voluntary termination for good reason "[w]here the termination is due to employer action that results in a material negative change in the employment relationship analogous to a constructive discharge"

Termination while absent due to illness or disability only if the employee was expected to return to work following the illness or disability

If the employee chooses to retire instead of being terminated (and if the employee knew of this impending involuntary termination)

Resignation due to a material change in the geographic location of employment

Non-renewal of the employment contract if an employee is willing and able to renew the contract
Review questions 24 through 34 in the Notice (link provided above) for additional information about these clarifications.
UPDATED: Additional COBRA Subsidy Clarifications
In the same notice, the IRS answered additional lingering questions about the COBRA subsidy. These include:
Second-Chance Elections: Individuals can qualify for the subsidy more than once if they experience multiple qualifying events during the appropriate time period.
Medicare Tax Credit Calculations: Review Q-63 through Q-81 in Notice 2021-31 to learn how to calculate and claim the refundable payroll tax credit.
Employee Eligibility Self-Certification: Employers can require employees to self-certify (or attest) that they're eligible for COBRA coverage through the subsidy. See Q-4 in the Notice for more information.
How Does the COBRA Subsidy Work?
According to Polsinelli PC attorneys writing in The National Law Review, if an employee or former employee qualifies for COBRA coverage and the subsidy makes a premium payment towards this health plan, employers need to reimburse the payment to the person in question within 60 days of its receipt.
If employers comply with this and the notice requirements (see the section below), they will qualify to be reimbursed by the government through a payroll tax credit when they file Form 941 for their quarterly taxes.
Here's a simplified step-by-step guide:
An Employee Becomes Eligible for COBRA: Usually as a result of termination or a reduction in hours.
The Employer Notifies All Qualifying Employees About the COBRA Subsidy: This must be done beginning April 1, 2021, within 60 days of the employee's qualifying event.
The Employee Elects COBRA Benefits: This needs to happen within 63 days of becoming eligible.
The Employer Pays the Carrier: This covers the cost of the healthcare premium.
The Government Reimburses the Employer: This repayment arrives via a payroll tax credit, but only when the organization files Form 941 on its quarterly taxes.
2021 COBRA Subsidy Employee Notice Requirement
Employers must satisfy employee notice requirements concerning this subsidy to receive the employer credit.
These notices will include typical COBRA details as well as the special provisions outlined in ARPA. In addition, they must be delivered to qualifying potential participants within 60 days of their qualifying event (and beginning April 1) and the expiration date of the subsidies must be communicated within 45 days.
Every notice should include the following information:
The forms necessary for establishing eligibility for premium assistance.
The name, address, and telephone number necessary to contact the plan administrator and any other person with relevant information regarding the premium subsidy.
A description of the special 60-day election period.
A description of the qualified beneficiaries' obligation to inform the plan administrator if the qualified beneficiary becomes eligible for disqualifying coverage.
A description, displayed in a prominent manner, of a qualified beneficiary's right to a subsidized premium and any conditions on entitlement to the subsidized premium.
A description of the qualified beneficiary's option to enroll in different coverage, if permitted by the employer.
The Department of Labor (DOL) released model notices for employers to use when communicating these options to their employees. These can be found here.
How Will the 2021 COBRA Subsidy Help Employees and Employers?
The 2021 COBRA subsidy is likely to impact both employees and employers in the following ways:
For employees, this provision can help qualifying individuals maintain health plan coverage—especially important during a dangerous pandemic.
For employers, laid-off employees would still have access to the organization's health plan at no cost to the employer or the worker. However, there may be some administrative difficulties for employers administering the subsidy.
In an article published by SHRM, the publication notes that the subsidy will be delivered to employers first using a payroll tax credit, who will then pass it on to employees (or former employees) who are enrolled in COBRA. This tax credit is refundable and according to Polsinelli PC attorneys writing in The National Law Review, constitute gross income for employers.
Who Can Help Employers with the COBRA Subsidy?
If you're an employer that administers COBRA on your own (without a third-party administrator), you'll want to closely follow any new guidelines released by the Department of Labor. You may also be able to rely on guidance from a licensed benefits broker, attorney, or CPA.
If you're working with a COBRA TPA, they'll help you stay compliant when this goes into effect on April 1.
Alpine is the exclusive COBRA TPA for BerniePortal. The Alpine team is actively working with all employer and broker clients to make sure any current, future, or past COBRA member eligible for the subsidy knows how to take advantage of it. Review the following Alpine webinar slideshow to learn more about COBRA changes.
What Else Should Employers Know About Free COBRA Coverage?
The DOL recently issued additional clarifications about the COBRA subsidy in the form of frequently asked questions (FAQs). Review the 10-page document to learn more about specific rules and regulations that may apply to your team..
With this in mind, organizations should remember that the coverage period for this subsidy begins on April 1, 2021, and ends on Sept. 30, 2021. Employers should coordinate with third-party COBRA administrators (if applicable) to ensure that upcoming employee notices will meet the new obligations, or update internally administered COBRA notices accordingly.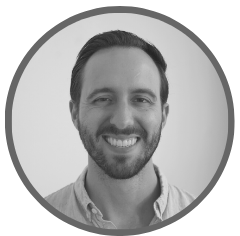 Written by
Drew Gieseke
Drew Gieseke is an aPHR®-certified member of the Marketing team at Bernard Health, where he writes about HR, compliance, and healthcare solutions.