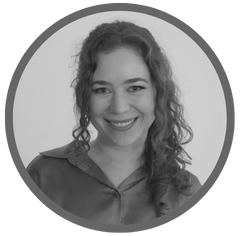 Written by
Aidan Farrish
Aidan is an aPHR-certified writer on the marketing team at BerniePortal. She writes about HR, healthcare, and benefits.
Back to Blog
How to Terminate an Employee Voluntarily and Involuntarily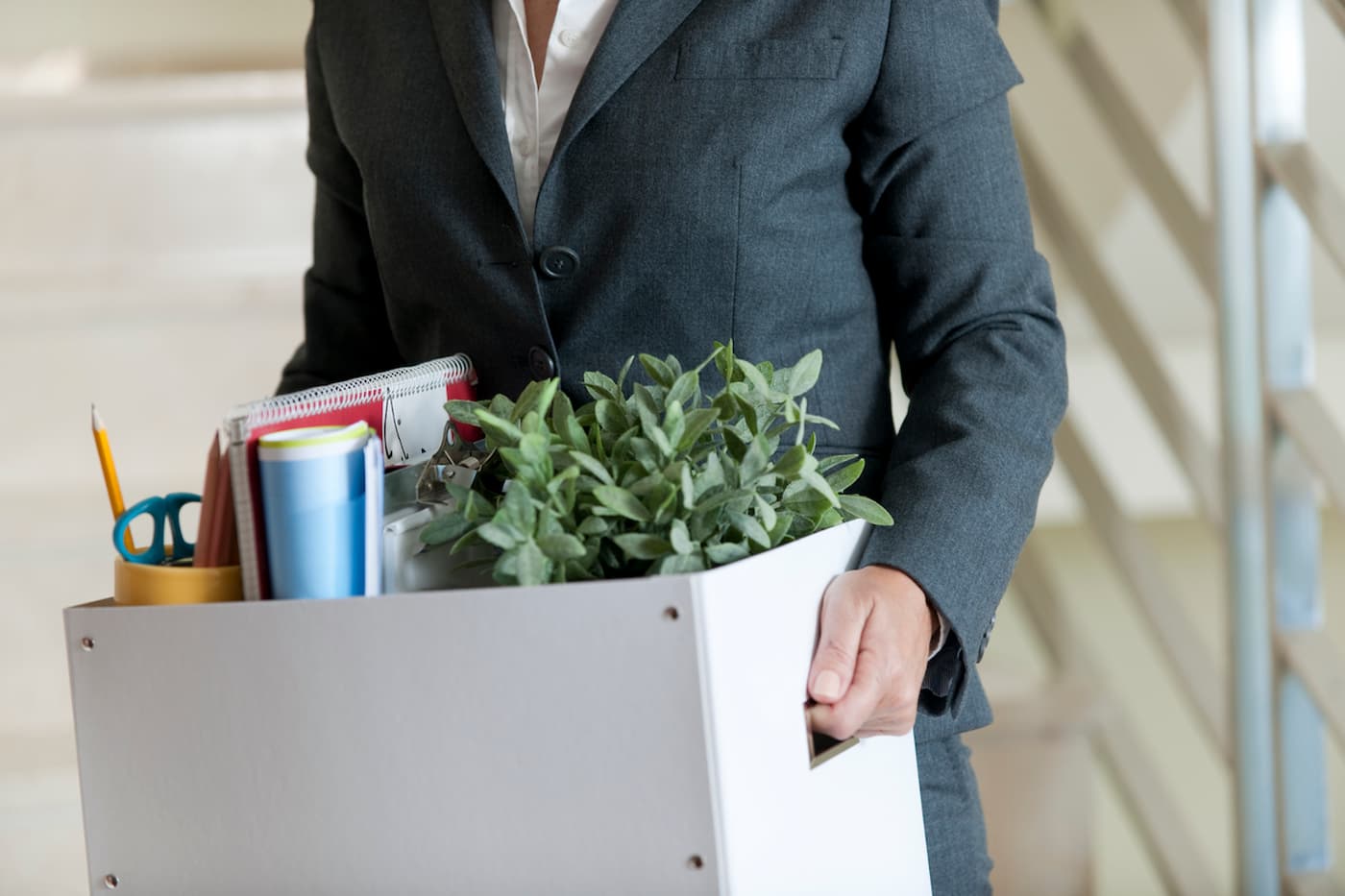 People leave your organization for a variety of reasons.
Stakes are usually high when deciding termination, whether voluntary or involuntary. Both have their stressors for you and the employee in question, but the burden varies wildly depending on if the termination is voluntary or involuntary.
The best method to save you time, effort, and the emotional turmoil of a manager firing someone who just left on FMLA leave (illegal) is to create (and enforce!) a standardized process.
What is Voluntarily Termination and How Do You Do It?
Voluntary termination is when the employee chooses to leave the organization. Your employee gives their notice, and you have to plan out the next steps. Your best bet is to create a checklist, and I can get you started.
On your voluntary termination checklist, begin where your soon-to-be-former employee starts off:
Accept and catalog their notice. It's unfortunate that some employees seek another opportunity, but we all understand prioritizing the next step in your career path. After making note that you are now in the offboarding process of this employee's lifecycle, ensure other stakeholders know of their departure. Also, evaluate their notice itself. Do they really need

to be here? Sometimes, it doesn't make sense to have them there to fulfill their two-week notice. Unless you're shorthanded and need their help training someone, consider letting them go early.



If you want to impress on current employees the best way to handle their voluntary termination, include it in your Culture Guide. Provide examples of former employees who sadly resigned, but did it in such a way that professional relationships were maintained and mutual respect was assured. The examples should be hosted within a 1:1 agenda or recap, so their termination notice is well-documented, and you can show the importance of creating a paper trail to your current workforce. A performance management

feature, like what BerniePortal has, works best, since it's held entirely within your HRIS; no back-and-forth via email, or word-of-mouth confusion.




Evaluate what your departing employee's team needs to gracefully handle a smooth transition. See what tasks they accomplished day-to-day and the comprehensive duties of their role. Be careful to investigate if this employee took on more than their position necessitated; you don't want to discover that a former employee practically ran their team themself, leaving those left behind scrambling to figure out new workloads. Determine if you need to hire someone new and

begin the talent recruitment efforts

or allocate resources for the empty position to be filled with cross-trained team members.


Use a wrap-up letter to close out their employment. A

wrap-up letter

is essentially a nice goodbye, plus all the info they may need after they leave for the last time. This may include how they access COBRA services, how to return the equipment, or even reference numbers for managers that are excited to be a part of their continued growth—even if they go elsewhere.


If your organization would like to, host an exit interview. Not all organizations find them useful, but they can provide an opportunity to ask last-minute questions about the state or mechanics of a team. If you suspect a manager or employee is difficult to work with, an exit interview may be your chance to get the details from someone who has no reason not to spill the beans anymore. On the other hand, an exit interview may go poorly if the person leaves on bad terms. There are pros and cons; only you know what's right for your organization.


Review your checklist to ensure a successful offboarding. Double-check the duties of the open position and think of past employees in that role. Do you need a different sort of hire going forward? Also, check in with your managers to ensure they upheld their end of the process correctly. See if they have any questions or concerns about the employee's termination process, and involve them in the recruitment process for the open role. If your offboarding process is always a pain, this is a good time to audit offboarding and look for better solutions, like

BerniePortal's offboarding feature

.
Voluntary termination is pretty straightforward. They tell you, you're maybe sad or maybe not, and you follow the process. So now we cover the hard stuff: involuntary terminations.
What Is Involuntary Termination and How Do You Do It?
Involuntary termination is when the organization chooses to sever the working relationship with an employee. When planning to terminate an employee, you likely sweat a little, get nervous, and feel that you're about to experience something uncomfortable.
Involuntary termination can be stressful for everyone involved. After all, termination is a permanent separation of an employee and their organization. It's like a breakup, and sometimes, the emotions may run just as high. Once again, your best bet to standardize your termination process is to make a checklist.
This checklist begins further ahead in the offboarding timeline than voluntary termination:
Collect your base of involved parties. Confer with relevant managers and establish the why to determine if it's necessary to terminate. You want to ensure their manager has followed the correct steps to avoid termination, so

review the warnings given to the employee

and any progress made to get better or lack of progress shown to avoid termination.

Using a performance management

feature can give HR an insider look into if these

conversations are happening, and BerniePortal goes a step further. Our in-house messaging system makes it easy for you to review meeting notes between managers and direct reports. You can also grant admin access to other involved parties to review the messages, so if the manager's manager wants to check if their direct report is running their team effectively, they can.

Also, review the termination process to ensure everyone is on the same page. You don't need a manager assuming they have the go-ahead and proceeding to terminate an employee on a Monday afternoon in the breakroom. Everyone should know why, when, and where before the employee gets to work that day. And you should know all the legal details of termination in your state, like if your state is at-will or if the employee is in a union.



Terminate the employee. Make sure to introduce yourself if you haven't interacted with the employee before, and do your best to remain calm and polite. If HR and a manager pull someone into a room, it doesn't take Sherlock Holmes to figure out what's about to happen.

The firing shouldn't come from you—you should be there, but the manager who interacted with the employee and guided their time in your organization should be the one to break the news. Have the direct manager explain that their employment has run its course and it is best for all parties that the employment is ended. Thank them for their service, and encourage any questions about the next steps that should be directed toward you.

A newly-terminated person may be shocked, upset, and angry. Your role isn't to play therapist, but you do have a responsibility to manage any difficult emotional situations

to the best of your ability. Put on your people-person hat and provide firm but

respectful reasoning. Maintain your cool and check that others are also keeping their composure. Some terminations have legal counsel on hand in the room to enforce an air of authority, but if that isn't an option, then the job falls to you to maintain decorum.


Serve the wrap-up letter and allow the employee to collect their things from their desk. Make sure someone is with them, even yourself. You wouldn't want to give an angry and disgruntled former employee free rein of your office space. Some people may see this as insulting since they considered themselves good employees that were fired for reasons beyond their control, but you must take measures to protect your organization.

Once they have their things and have returned any company property they have with them, escort them out. If the employee becomes erratic or aggressive at any point, call the police or a security guard, if you have them. While that's a drastic reaction, keep in mind that you never know how people will react. You may even want to hold the termination in a room near the exit if you have concerns the employee will react badly. If that happens, you can mail someone their things afterward.


Have the manager give their team an update. If you need to or if it's appropriate, have the manager briefly explain why someone was terminated. If the employee was terminated over a serious mistake, this could prevent similar mistakes. Inform teams of recruitment efforts, and if they worked closely with a partner or on a project, send them updates on the hiring process. Reassure the remaining employees of their continued employment, too. People may fear for their job security, so

you can reinforce that they were selected for their role and have an important place within your organization

.


Complete the administrative offboarding. Remove them from the accounts or systems they used during their employment, and deactivate their company email address. Ensure the return of company property, like any business phones, other devices, or tools. Set up COBRA services if necessary, and check your state's compliance needs to ensure you didn't miss any major steps.


Review the experience with the manager and other involved parties. Did everything go smoothly? Has the former employee reported negatively about the company or their termination experience? Is the empty role being provided for acceptably? See if the team needs anything or has had any hiccups post-departure. This will show that you are committed to keeping the organization going and growing, even when painful breakups are required.
Once your process is documented, think about adding it to your manager's manual. A manager's manual contains important checklists like this, as well as other processes necessary to improve their management skills and standardize how your organization manages people. A manual helps everyone: direct reports, managers, and you for ensuring everyone has access to the best practices.
Why Should Your Organization Use Checklists?
Creating checklists like this and including them in a manual can help you streamline how teams work in your organization—increasing overall effectiveness. Most organizations aren't run as effectively as a bachelorette trip.
Jack Daly, a sales growth expert who spoke at our BerniePortal users' conference a few years ago, thinks they aren't even run as effectively as a sixth-grade basketball team. The comparisons are there, and while funny, they ring true.
Increase your organization's effectiveness with standardized procedures that are held in a manual. You can use an HRIS like BerniePortal to make that manual available to managers, so everyone has access at any time. And also, you can make timely updates and require acknowledgment that all your managers have read the new additions or changes.
Additional Resources
You can stay informed, educated, and up to date with important HR topics using BerniePortal's comprehensive resources: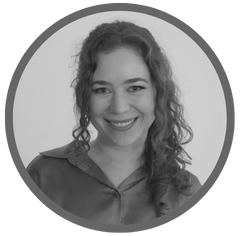 Written by
Aidan Farrish
Aidan is an aPHR-certified writer on the marketing team at BerniePortal. She writes about HR, healthcare, and benefits.