Written by
Will Miranne
Will is an aPHR-certified writer on the marketing team at BerniePortal. He writes about healthcare, human resources, and benefits.
Back to Blog
How Organizations Can Approach the Latest Hiring Surge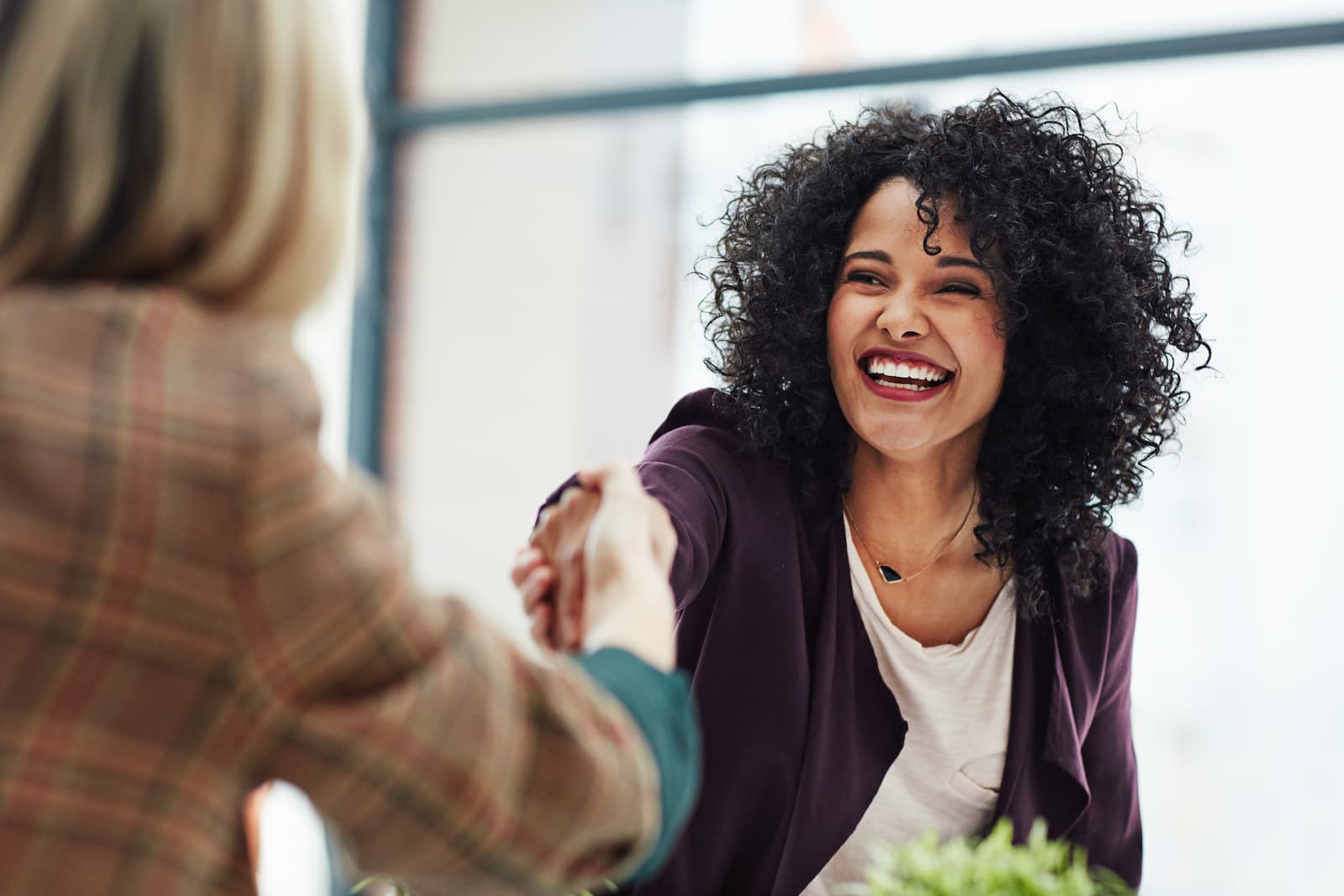 Currently, there are more open positions than there are candidates. This strikes an obvious concern amidst the current surge in hiring. Employers are engaged in a hiring frenzy that boasted an increase of 7.4% from October to November, which is an increase of 5.7% over pre-COVID rates. With all of the positions currently available, it is no surprise that people are being hired left and right. That said there are still plenty of positions available that have yet to be filled. Read on to find out how to approach this increase in hiring, and how you can land the best candidates available.
Is the Candidate Shortage Leading to More Competition?
As hiring surges in the United States, organizations are looking to bring on the best candidates available to join their team. However, with the most job openings available since pre-pandemic times, there still seems to be a shortage of candidates.
This is cause for many organizations to rethink their hiring strategies, as they compete with other organizations over the available talent pool.
The modern workforce is changing rapidly. Employees are rethinking what they wish to do as well as where they wish to work. Certain industries are seeing a reduction in labor while others are seeing an increase. Manufacturing and blue-collar industries are seeing a reduction in the workforce. Many industries are now faced with altering their strategies in order to remain competitive in the job market.
Strategies to Recruit Candidates During the Labor Shortage
Now that the market is crowded with employers, all seeking to land the next best candidate, it is necessary to formulate a hiring strategy that will give your organization the best chance to succeed. Here are a few important strategies to consider:
Consider your benefits. Employees are attracted to strong benefits packages. Offering enticing benefits, such as unlimited PTO, hybrid work schedules, and strong health plans can drastically increase your chances of attracting top talent.
Consider hiring internally. Hiring internally offers employees the opportunity to take on more responsibility and learn a new role. Generally, employees want to grow in their careers. According to a study by LinkedIn, employees stayed at companies 41% longer when the company hired internally. An increase in retention can also lead to an increase in employee satisfaction, showcasing to new employees the long-term satisfaction that is offered with your organization. However, hiring internally may leave you with an opening in another part of your organization.
Consider remote work options. Work-life balance is highly desired as a result of the pandemic. If organizations are looking to be more competitive, this is a good place to begin. Employees who have children, live far from town, or are worried about their own health, may desire this as an option. Remote work offers a stronger work-life balance, which employees have now become much more accustomed to.

Establish an EAP. An employee assistance program (EAP) is an employee benefit that assists workers with personal or work-related problems that may impact their job performance, physical and mental health. This can include substance abuse, family troubles, finances, and emotional well-being. EAPs generally offer free and confidential mental health assessments, short-term counseling, referrals, and follow-up services for employees.
What Is Causing the Candidate Shortage?
According to a ManpowerGroup survey, the U.S. talent shortage has grown by more than three times over the last ten years. 69% of employers are finding it difficult to fill all of their needed positions. This is up from 14% in 2010.
Many employees are looking for aspects of a position that they may not have considered prior to the pandemic. Remote work has grown tremendously in the last few years amidst COVID, and many employees are not ready to give up that desk in their homes.
Benefits are another factor leading to a change in the job market. Employers are valuing additional benefits more so than ever. Benefits such as flexible scheduling or unlimited PTO can be huge draws for candidates. Many employees are hesitant to sign on without these benefits. In this way, the pandemic has had a lasting impact on our workforce that will likely change the game moving forward.
There are also many candidates who fear contracting the virus, making them skeptical about rejoining the workforce without remote work options. Childcare options are another factor many candidates have to consider. According to a study from the Harvard Business Review, nearly 20% of 2,500 working parents had to leave work or reduce their work hours solely because of the lack of childcare and merely 30% of all working parents had backup childcare options. Additionally, the study pointed out, there were significant disparities between low and high-income households.
After seeing what is possible in a non-traditional working environment, many may find it to be more sustainable to work remotely and avoid the heavy costs associated with child care.
The retirement rate is a large concern for the current talent shortage. According to Pew Research, the retirement rate of baby boomers has been increasing, and the pandemic played a role in accelerating this even more. Compound this with the decreasing birth rates in the United States and you can see where an imbalance has formed.
What to Expect Moving Forward?
By 2030, we may very well be looking at a worker shortage of upwards of 85 million people globally.
By this time in the United States, the baby boomers will have almost entirely exited the workforce. This mass exodus will heavily outweigh the incoming number of candidates, furthering the problem of workforce shortages.
The baby boomers have, traditionally, accounted for an unbalanced percentage of the population. Beyond this, the global birth rate has fallen as well. In the United States, the birth rate has not increased since 2014. Ever since the birth rate has declined at a rate of around 2% each year. The rate declined again in 2020 by 4%, which is an all-time low.
The necessary birth rate needed to maintain a steady population is approximately 2,100 births for every 1,000 women. The current numbers in the United States are 1,637.5 births for every 1,000 women. Though differing in exact percentages, these declining rates are reflected globally.
Compound this with the exodus of workers within the baby boomers generation, and you begin to see a troubling trend. Many young workers entering the workforce will not yet have the expertise needed to fill necessary positions, and the total number of workers will be lacking, to begin with. Only time will decide the outcome, however, automation is expected to play a large role in the future as our workforce struggles to stabilize.
Written by
Will Miranne
Will is an aPHR-certified writer on the marketing team at BerniePortal. He writes about healthcare, human resources, and benefits.