Written by
Bretton Chatham
Bretton is an aPHR-certified member of the Marketing Team at Bernard Health. He writes about HR, compliance, and benefits solutions.
Back to Blog
How an HRIS Can Help with ACA Reporting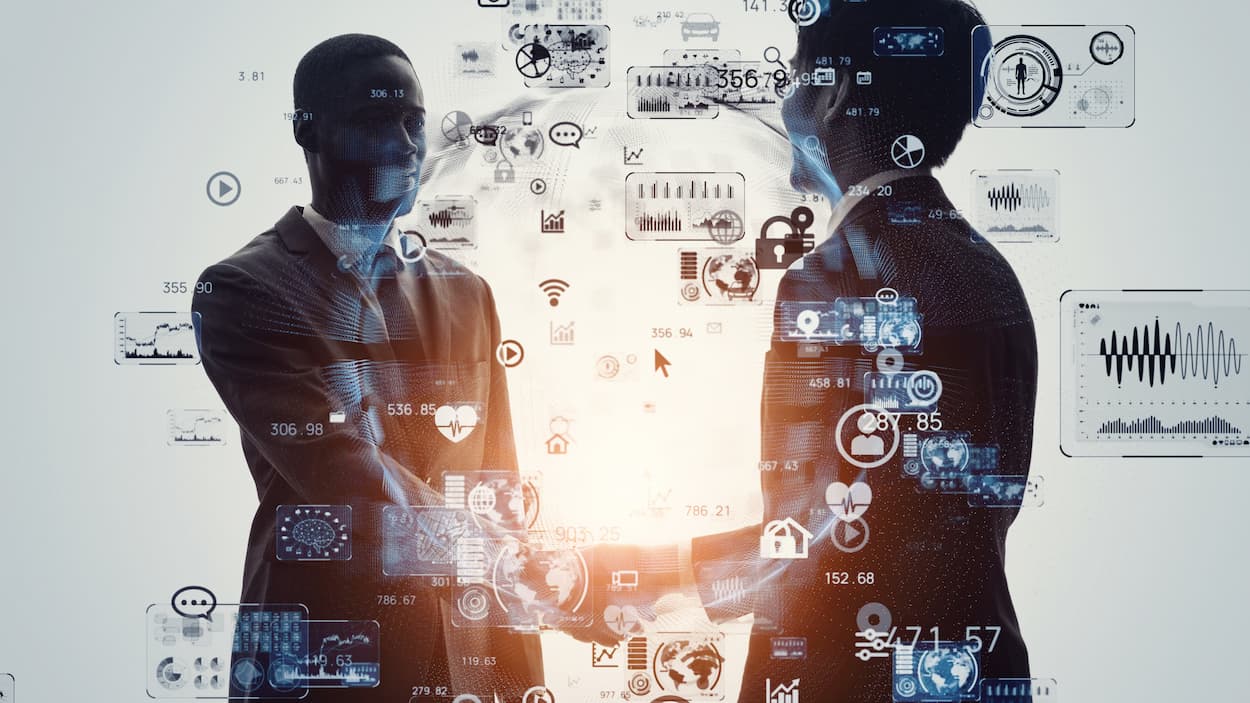 HR tech is becoming increasingly important for compliance productivity. Part of the benefit of automation is that it frees HR pros to take on more strategic roles.
Here's how HR tech can help you streamline the ACA reporting process, including how employers can adopt new technology.
How HR Tech Drives Workforce Productivity
HR tech drives workforce productivity by reducing the administrative burden of human resources processes. From onboarding to benefits administration, traditional HR processes have been conducted on paper, leading to inefficiency and errors.
By adopting an all-in-one human resources information system (HRIS) like BerniePortal, organizations can streamline human resources tasks, which saves time and ensures accuracy. This includes compiling and submitting ACA reporting forms, such as 1095-Cs.
Using a Robust HRIS to Automate ACA Reporting
With strict noncompliance penalties—and the repeal of good faith relief, starting in 2022—ACA forms can cause employers a lot of trouble. However, it doesn't have to be this way. You can automate your Form 1095-C reporting process using a solution that eliminates duplicate data entry, reduces the risk of error, and decreases the amount of time spent on ACA compliance.
When employers use an all-in-one system, an employee's benefits data is already stored in the platform. (For new adopters, there are often easy data import options that seamlessly add this information.) An HRIS like BerniePortal can transfer this data onto official forms, saving you time and energy. In fact, BerniePortal has a comprehensive 1094-C/1095-C feature to do just that.
Further, an HRIS like BerniePortal can automatically send employees the proper documents on time. (The 1095-C furnishment deadline was permanently extended to March 2, starting in 2022.) Then, from the same system, users can e-file directly with the IRS by March 31. (For employers who choose to file paper copies, the deadline is a month earlier, February 28.)
How Employers Can Adopt HR Technology
While the benefits are clear, it can still be difficult for employers to select and implement HR technology. Follow these four steps for a smoother adoption:
Get Leadership Buy-In:


Leadership may not immediately see the benefits of HR tech. Schedule a meeting to explain how the company can use these solutions to enhance its operations in the short- and long-term.


Identify Options:


Ask your benefits broker if they provide any kind of benefits or HR software solution. If they already provide an online enrollment system, ask whether it has additional HR functionality. You may also want to get recommendations

from other businesses or business advisors you know.

Request and Attend Demos:
If not provided by your broker, contact the recommended vendors to schedule demonstrations of their products. Schedule a demo

of BerniePortal today!

Adopt the System:
To adopt a system offered through a value-added reseller, connect with a broker that licenses the product, recommend an existing broker adopt it, or implement directly with BerniePortal's Employer Success Team. They can oversee and support your organization's adoption and rollout of the system.
When properly utilized, you can use an HRIS like BerniePortal to hire more efficiently, find better candidates, streamline onboarding, administer employee benefits easily, and so much more.
BerniePortal allows HR pros to focus on more strategic roles and empowers employers to spend less time on administration—and more time building the businesses they love.
Additional Resources
You can stay informed, educated, and up-to-date with HR compliance and other important topics using BerniePortal's comprehensive resources:
Written by
Bretton Chatham
Bretton is an aPHR-certified member of the Marketing Team at Bernard Health. He writes about HR, compliance, and benefits solutions.