Written by
Bretton Chatham
Bretton is an aPHR-certified member of the Marketing Team at Bernard Health. He writes about HR, compliance, and benefits solutions.
Back to Blog
President Biden Announces Federal Vaccine Mandate for Private Employers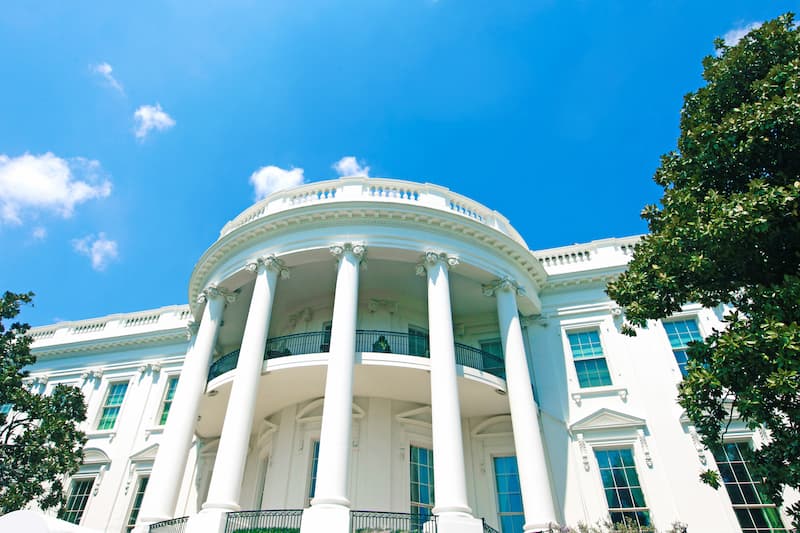 As the US averages 145,000 new COVID cases and 1,600 deaths per day due to the contagious Delta variant, the federal government has recently taken its most aggressive step yet to combat the virus. On September 9, President Biden announced a vaccine mandate for private employers with over 100 workers.
This requirement—along with several others announced in the speech—will ultimately affect about two-thirds of the workforce. Find out more about what this mandate means for your organization.
Note: Since publication of this article, the Supreme Court has blocked OSHA's ETS. For more information, see this updated article.
What's the New Federal Vaccine Mandate? What's the Context for It?
In a televised address to the nation on September 9, President Biden outlined several sweeping actions his administration is taking to get the pandemic under control. They include new executive orders and federal regulations to mandate COVID vaccination for large private employers, most federal agencies and government contractors, and all healthcare providers who receive Medicare and Medicaid reimbursement.
This announcement follows closely on the heels of the Food and Drug Administration's (FDA) full approval of the Pfizer vaccine in late August. Biden pointed out in his speech that several major corporations—such as "United Airlines, Disney, Tyson Foods, and even Fox News"—have voluntarily initiated their own vaccine mandates since FDA approval. Other large businesses, like Delta Air Lines, have implemented insurance surcharges for unvaccinated employees.
These private sector efforts have been in response to the alarming rise in COVID cases due to the Delta variant and the relatively low vaccination rate among eligible adults.
Similarly, the Centers for Disease Control and Prevention (CDC) recommended indoor masking for the vaccinated in late July, a move echoed in the latest guidance from the Occupational Safety and Health Administration (OSHA). The Internal Revenue Service (IRS) also attempted to incentivize more vaccination by expanding the employer paid-leave tax credit to include paid time off (PTO) for employees who help family or household members receive or recover from COVID vaccination.
Still, no federal or private COVID response so far has had the far-reaching impact of Biden's latest announcement.
What Else Do You Need to Know About the Federal Vaccine Mandate?
Specifically, President Biden instructed OSHA to draft an emergency temporary standard that will require employers with over 100 workers to mandate vaccination or enforce weekly testing for those who refuse or are exempt due to disability or religious belief. The new OSHA rule will affect over 80 million workers.
To that end, the announcement also included a requirement that those large employers provide PTO for employees to receive and recover from vaccination.
In addition, Biden signed an Executive Order requiring vaccination for all federal workers, millions of federal contractors, and any healthcare workers employed by providers who receive Medicare and Medicaid reimbursement.
Recognizing the need for increased testing to enforce the new mandate, Biden will use the Defense Production Act to mobilize industry to accelerate production of rapid COVID tests; he similarly used this power earlier in the year to increase vaccine production.
The speech included many other COVID regulations and responses as well, such as calling on large entertainment venues, like concert halls and sports arenas, to require proof of vaccination or a negative test to attend their events.
How Will the Federal Vaccine Mandate Affect Employers?
The federal vaccine mandate will affect large employers in many ways, but many questions about implementation remain, such as:
When will the mandate go into effect?
According to the New York Times, OSHA is "likely to take at least three or four weeks to write the new standard," and once the regulation is published in the Federal Register, employers will "most likely have at least a few weeks to comply."
Why the announcement before the details were final?
Given the Biden administration's reluctance to mandate vaccination for so long, it seems likely that the announcement is meant to act as another vaccine incentive before the mandate becomes legally enforceable. In other words, the more employers who willingly comply before the rule goes into effect, the fewer legal challenges there could potentially be.
Is a federal vaccine mandate legal?
Writing for the National Law Review, Dean Singewald, Peter Stein, and Frank Morris advise, "Employers should operate on the assumption that, while controversial, the President's orders may withstand any legal challenge, especially with respect to government contractors, given that there is no inherent right to do business with the government or gain from a federal contract." In other words, legal challenges are a near certainty, but employers who choose not to comply may not have the time to wait for a favorable outcome.
What will happen if employers don't comply?
Of course, it's likely that questions of compliance are most on employers' minds. At a press briefing the day after Biden's announcement, White House Coronavirus Response Coordinator, Jeff Zients, clarified, "Enforcement actions can include fines up to $13,600 per violation." (OSHA has a maximum penalty of $13,653 per violation.)
Even under the cover of a federal mandate, employers are still likely to face resistance, though. In early 2021, SHRM found that 28% of US employees would not take the COVID vaccine even if it costs them their job.
Written by
Bretton Chatham
Bretton is an aPHR-certified member of the Marketing Team at Bernard Health. He writes about HR, compliance, and benefits solutions.