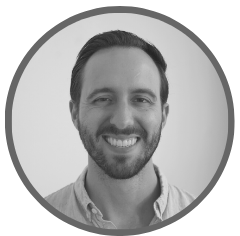 Written by
Drew Gieseke
Drew Gieseke is an aPHR®-certified marketing professional who writes about HR, compliance, and healthcare solutions.
Back to Blog
Updated: Mandatory Vaccination and Other Employer Policies, with Email Template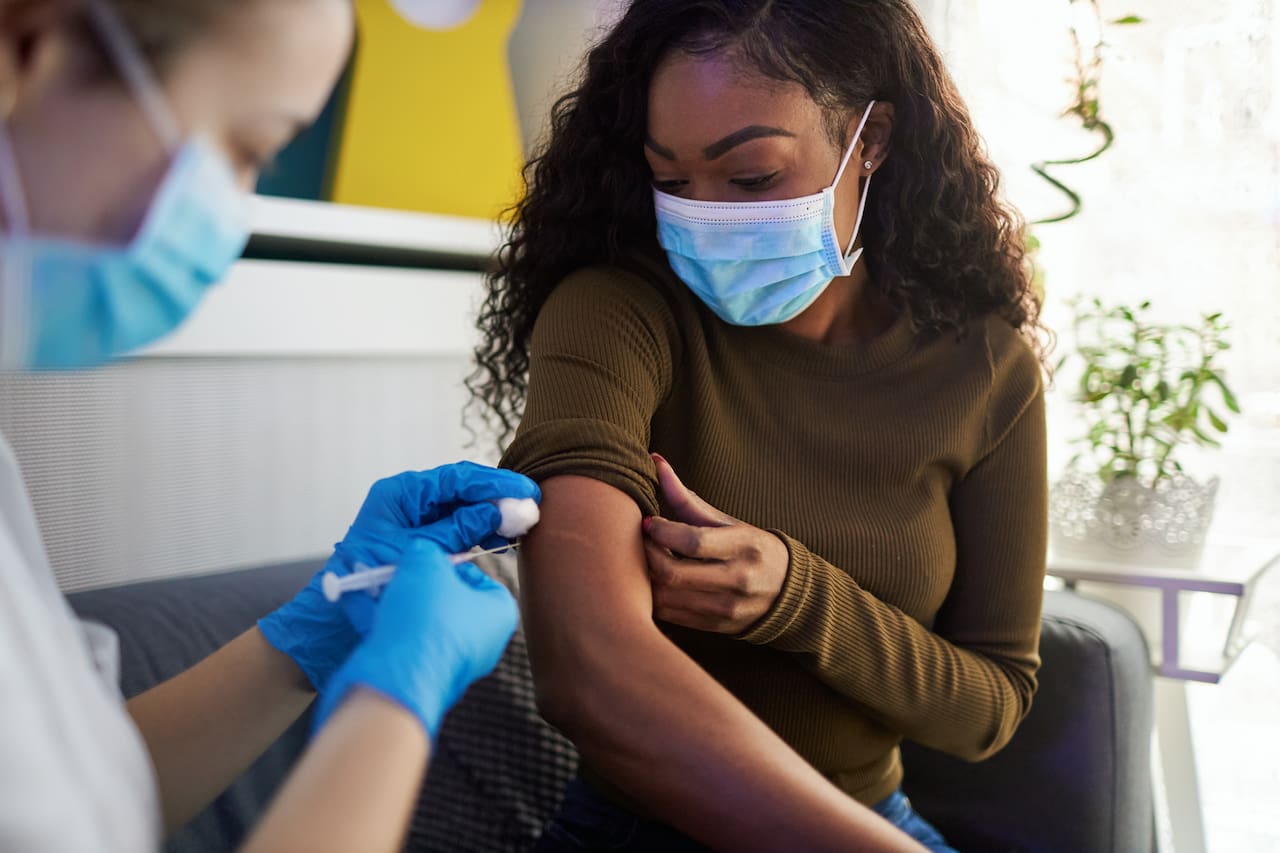 In response to the evolving threat of the Delta variant of COVID-19, employers may want to consider a few different approaches in response. These could include updating their mask policies if they're back in the office, delaying their return to in-person work, or even implementing mandatory vaccination policies.
Read on for what employers should consider as the highly contagious Delta variant spreads.
Note: This article has been updated to reflect the FDA's full approval of the Pfizer vaccine and DOJ guidance regarding mandatory vaccination.
CDC Recommends Vaccinated People Wear Masks Indoors
The Centers for Disease Control and Prevention (CDC) issued a new mask recommendation in response to the rise in cases of the COVID-19 Delta variant, which has hit unvaccinated populations particularly hard. According to the CDC, the strain is responsible for more than 83% of all active coronavirus cases in the U.S.; CNN reports that less than half of all Americans have been fully vaccinated.
The CDC recommends that people who live and work in areas where cases of the COVID-19 Delta variant are on the rise—in other words, the area is experiencing substantial or high transmission—should wear masks indoors in public. Likewise, CDC director Dr. Rochelle P. Walensky hosted a media briefing in late July and stated that this recommendation applies to both unvaccinated and vaccinated individuals.
Pfizer's Vaccine Receives Full FDA Approval
On Aug. 23, the U.S. Food and Drug Administration (FDA) fully approved the Pfizer-BioNTech COVID-19 vaccine. With this announcement, more employers may implement vaccine requirements or mandates. Since the FDA's decision, both CVS and Chevron have announced vaccine requirements for employees and employers are beginning to implement insurance charges for the unvaccinated.
Many Job Postings Now Requiring Vaccination
Job Postings that require vaccination are up 90% according to a study conducted by Indeed. The article explains that job postings with vaccinations are increasing in several key sectors, including
Software Development
Marketing
Education
Sales
Many of these sectors did not have mask mandates at all prior to this increase. Coming on the heels of the FDA approval of the Pfizer vaccine, was a call to action by President Biden. He has urged companies to begin enforcing stricter vaccination requirements. Companies such as Walmart, Tyson Foods, and Microsoft have already established guidelines for employee vaccination. With the delta variant on the rise, many companies will look to tighten their current mandates.
How Some Employers are Responding to Recent Spread, including Mandatory Vaccination
As more contagious variants of coronavirus spread in the United States, some large employers have already delayed return-to-office dates. For example, Apple said that it would postpone its return to the office from September to October 2021 due to the surge in COVID-19 variant cases.
Some private employers have taken more stringent measures. On July 28, 2021, Google and Facebook both announced that all employees must be vaccinated if they wish to work in person. Other companies, including Lyft and Netflix, have already implemented stricter requirements for in-person employees.
The White House has announced that Federal workers and contractors are now required to be vaccinated against COVID-19 as a condition of employment. (This requirement has since been broadened to include the military.) Individuals who don't provide proof of vaccination will be required to submit to ongoing testing requirements as an additional safety precaution. New York City, New York State, and California all implemented similar requirements as well for local and state employees.
Is it Legal to Mandate Covid Vaccination?
In short, yes, it is legal for private employers to require employees to be vaccinated as a condition of employment. The Equal Employment Opportunity Commission (EEOC) supports this approach, stating that "[t]he federal EEO laws do not prevent an employer from requiring all employees physically entering the workplace to be vaccinated for COVID-19."
However, there are exceptions and limitations. These cases can include:
Employees in high-risk categories who may suffer adverse effects from a vaccine (at the advice of their primary care physician, until complications are better understood).
Unionized workers, which

could require collective bargaining

to make mandatory vaccines a condition of employment, per analysis published in The Wall Street Journal.
Religious exemptions, if the accommodation imposes a minimal burden on the business.
Several recent lawsuits have argued that employers cannot mandate vaccination based on the FDA's current "emergency use authorization" (EUA) of COVID vaccines. However, courts have so far dismissed these arguments, noting that employer mandates are not "coercive" and that employers are within their rights to terminate employees for refusing directives, including vaccination.
The Department of Justice (DOJ) has affirmed the legality of employer vaccine mandates as they apply to the FDA's EUA. The memo presumes, though, "other federal, state, or local laws or regulations...might restrict the ability of public and private entities to adopt particular vaccination policies."
Template: Mandatory Covid Vaccination for Employees
If your organization decides to make coronavirus vaccination mandatory as a condition of employment, this decision should be communicated to employees as clearly as possible. Use the following template to alert teammates about this policy:
Hi Team,
As the Delta variant continues to spread across the country, we've decided to implement a new mandatory COVID-19 vaccination policy for the safety of the people in our organization. Please see below for some additional items pertaining to this decision.
Vaccination Cards: Starting [

date

], please provide a scanned copy of your proof of vaccination, either using the HRIS or by emailing [

name

] at [

email

].
Vaccination Deadline: By [

date

], all team members will be expected to provide proof of vaccination to HR. If employees elect not to get vaccinated, they may be subject to weekly covid testing or termination of employment.
OSHA Safety Standards: According to OSHA's General Duty Clause, employers are required to furnish to each worker "employment and a place of employment, which are free from recognized hazards that are causing or are likely to cause death or serious physical harm." Based on

information from the CDC

, we believe vaccines satisfy this condition.
Other Protective Measures: We are actively monitoring the coronavirus situation in our region. The CDC currently recommends that vaccinated people wear masks in areas of high transmission. We may implement mask-wearing policies in the workplace to adhere to these recommendations.
Anticipated FAQ
Where can I get vaccinated? Vaccines are currently available at a wide variety of medical vendors. Refer to this resource [

link

] to learn more about local vaccine availability and vaccination sites.
What if I'm not vaccinated? COVID-19 vaccination will now be considered a condition of employment. If you elect not to get a vaccine, you will be subject to [

weekly COVID-19 testing/termination/unpaid leave until you are vaccinated

].
Is it legal to require employees to be vaccinated? Yes, with some exceptions. In some cases, employees may have religious exemptions or conditions that prevent them from getting the vaccine. If this applies to you, please contact HR as soon as possible.
Thank you,
[Name]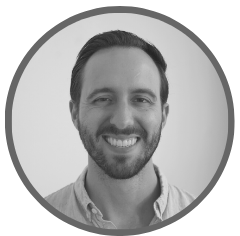 Written by
Drew Gieseke
Drew Gieseke is an aPHR®-certified marketing professional who writes about HR, compliance, and healthcare solutions.