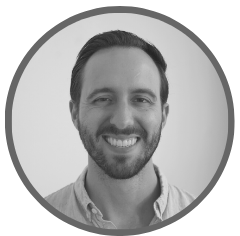 Written by
Drew Gieseke
Drew Gieseke is an aPHR®-certified marketing professional who writes about HR, compliance, and healthcare solutions.
Back to Blog
How to Write a COVID-19 Return to Work Letter Best Practices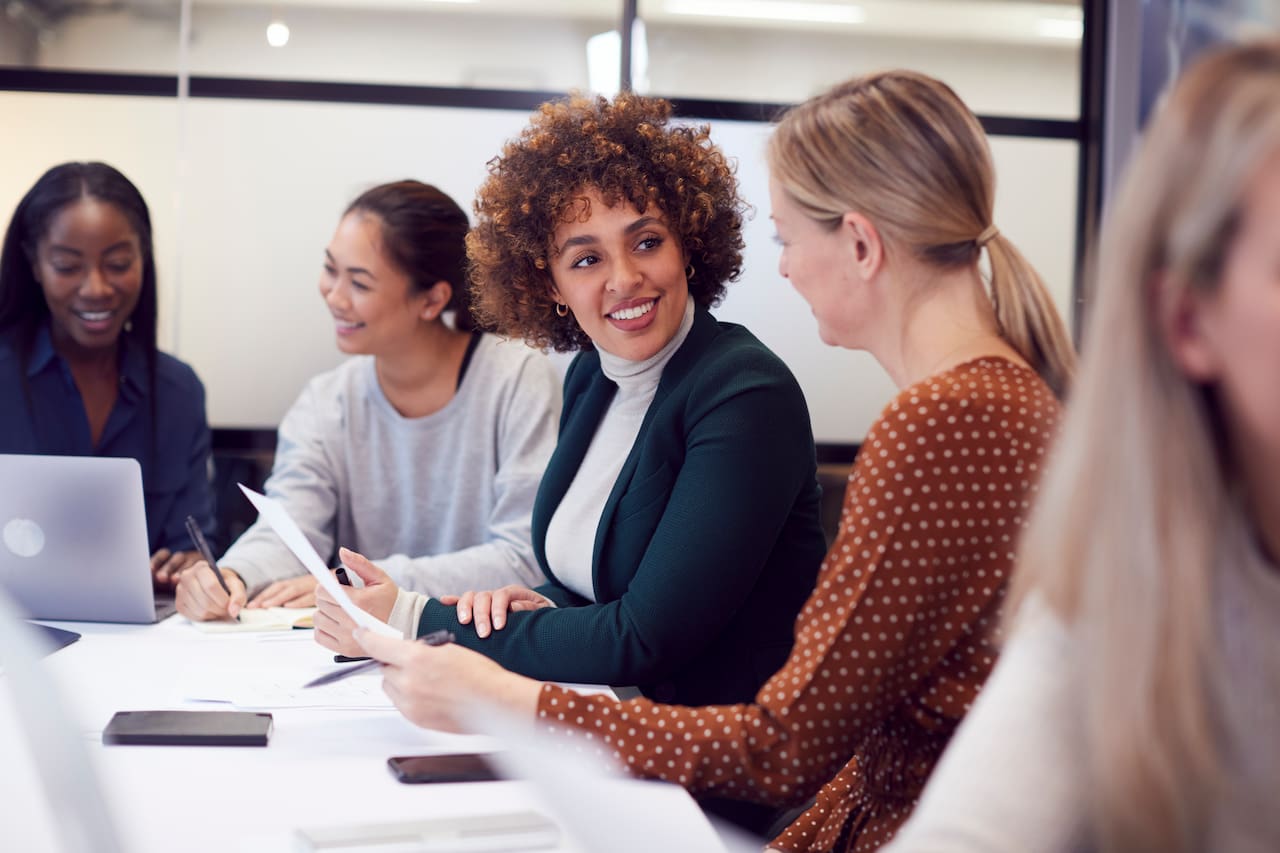 COVID-19 vaccines have arrived. As more and more municipalities welcome workers back to their respective offices—particularly with more recent positive vaccination news—keep in mind a few tips and best practices when communicating your return-to-work plan to your employees.
This blog was originally published in spring 2020 and was most recently updated on July 1, 2021.
What Should I Include in My Message?
HR administrators are responsible for ensuring their teams are safe and following all of the local, state, and federal guidelines that keep offices free from coronavirus outbreaks.
In your return-to-work message, outline the following talking points:
Thank them for their patience and understanding during the process
Planned return date, including phases if relevant
A reminder that at-risk employees can work with HR to identify a plan to address their safety concerns
Key processes that have been implemented to keep the space clean—and employees safe
What's expected of employees
Available resources to help with stressors, including employee assistance programs (EAPs)
Reminder: It is advised that you consider all of your options before moving forward with reopening your office. Learn more about COVID-19 waivers and questions you can't ask employees regarding the coronavirus.
Return to Work Template
Use the following example (or downloadable template) when constructing your own communications: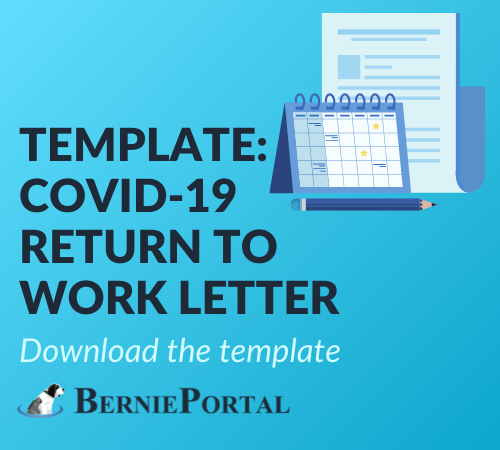 Hi Team,
We are very excited that our return to the office is getting closer and closer! As mentioned, we will be sending a series of emails covering practical stuff and logistics for our return. Please see below for some additional items pertaining to our return to HQ.
Time Tracking: Starting [

date

], please clock in and out using [

platform

]. Please reach out to your manager if you have questions on how to track hours.
Remote Work: As of [

date

], all team members will be returning to the office. For some, this may be your "first day". For any non-exempt (hourly) team members, the office will be the only place for your work. No work should be done outside of the office. If you have any questions about this, please reach out to HR directly.
Lunch: We want you to take a break during the day. Non-exempt team members are required to take a minimum of at least 30 minutes. Don't forget to clock out at that time.
Parking: Please feel free to park [

location

]. The parking stipend for HQ workers will be [

amount

] / month. [

date

] will be the first paycheck that this is reinstated.
Anticipated FAQ
Are there preset office hours? Generally, the office is open from [

Time

]. You'll find when you return, there is a natural flow of when the day begins and ends.
Am I able to work at a different time? We do allow flexibility. During certain times, like Q4, there are more defined hours for certain teams
Is there a dress code? We have a casual work environment. Wear what makes you comfortable.
I am paid hourly. If I wanted to check out a new restaurant downtown, can I take a longer lunch break? Yes. We ask that you clock out when doing so, and to be mindful of your clients and team members' needs that day/week.
Thank you!
[

Name

]
How to Let Employees Know How Your Company Will Return to the Office
To learn more about how to communicate these updates, watch the following HR Party of One tutorial:
Other Important Pandemic Return-to-Work Considerations
As you prepare to open your office, you may encounter four different types of complications:
Administrative Details and Concerns:

Many employers added new staff members during the pandemic. This can include anything from where to park and what to wear to the office to when to take lunch and when to arrive and depart for your role.

Prepping the Physical Office Space:

It's entirely possible that an organization hasn't opened its office since March 2020. If this is the case—and even if it isn't—HR leaders should make a list of ways in which they can prepare the office to welcome employees back. This includes discarding trash and unused boxes, rearranging seating charts, making name tags for new employees, and more.

Setting a New Precedent: Once the physical office space is ready, HR needs to consider how it will set the stage for the first day back. Don't take for granted that certain parts of the company culture remain after a year-plus of remote work. HR may even need to reintroduce the culture to the staff to set a new precedent moving forward.
Handling Employee Turnover: Turnover was incredibly common during the pandemic. Teams might even expect employees to leave their ranks if they're required to return to the office. Consider adopting an offboarding strategy to avoid inconsistencies.
Other Coronavirus Reopening Resources
In addition to the above resources, the BerniePortal blog includes other great need-to-know info about operating safely during the pandemic, including: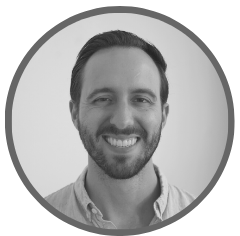 Written by
Drew Gieseke
Drew Gieseke is an aPHR®-certified marketing professional who writes about HR, compliance, and healthcare solutions.