Written by
Will Miranne
Will is an aPHR-certified writer on the marketing team at BerniePortal. He writes about healthcare, human resources, and benefits.
Back to Blog
6 Expert Tips for a Successful 2022 Open Enrollment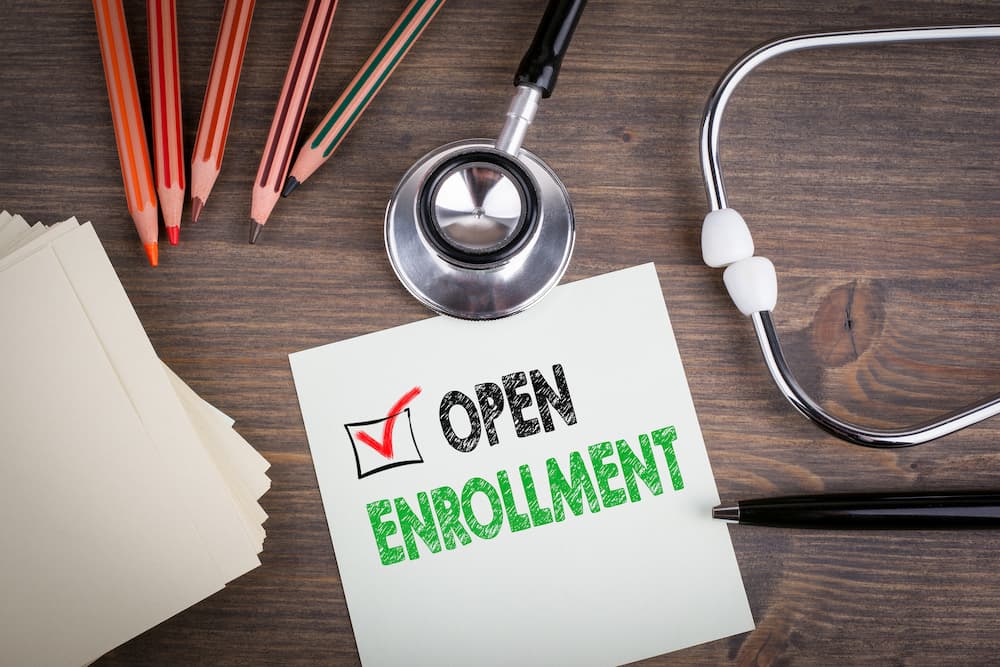 As 2022 approaches it is essential that you take advantage of all of the best tips and practices to ensure a smooth and successful open enrollment. This time of year can be particularly daunting for many employees as they deliberate their health coverage options. For this reason it is crucial that you communicate effectively with your employees on what they need for smooth open enrollment periods. Of course this comes with knowing what tools and tricks will provide you the most benefit. As with our previous article 6 HR Experts Weigh In On The Best Employee Benefits For 2022, we have again asked 6 HR experts what tips and tricks they have to offer that can provide you with the smoothest open enrollment possible.
Communication is Key
"Communicate early and often. Make sure you go above and beyond to communicate the value of plans. If a manager cannot explain the benefits to an employee then the communication isn't clear enough. Also, don't hesitate to engage your brokers… you're paying for them," says Joey Price, CEO of Jumpstart:HR and host of the Business, Life, and Coffee podcast.
Don't let any resources go unused. Utilize brokers to help answer questions and provide clarification. Remember that the number one thing you can do to help your employees through the enrollment process is to communicate effectively and often. Make sure that your employees have readily accessible information to help them gain a better understanding of the process as a whole. They will need to fully understand all health insurance plans and options that are available to them.
"Early communication and follow up are best practices for open enrollment. With online enrollment being in place for almost two decades, it matters more now with employees in various locations, whether working from home or onsite. Providing as much clarity and simple and seamless enrollment is essential. If you can't complete your open enrollment in less than 10 minutes, you're doing it wrong! Run a report on who hasn't done their enrollment, follow up with them. Offer any help or provide additional information that will help them in their decision making process." Says Gemma Toth, Founder of All In HR Services and DisruptHR Omaha.
Offering guidance is an essential part of this process and as Toth states, providing clarity is the key to successful enrollment. This all starts with strong communication that is not only informative, but easily digestible. "If the majority of employees are visual or auditory learners, provide a combination of visual PDFs/brochures and a recorded presentation along with a live open enrollment meeting where employees can ask questions," says Lindsay Becker, VP of Engagement at Wanido.
Be sure employees are familiar with all options. What will their timelines look like when considering different health care options? Will they qualify for a special enrollment period should they encounter a specific life event? These are questions worth conveying throughout the process.
Formulate a Strategy for Open Enrollment
"For the most successful open enrollment, employers should always make sure that deadlines and important dates are communicated well in advance, with reminders being sent the closer the time comes for changes to be submitted. Any changes to existing plans or additions (or removal) of benefits need to be predominantly called out. Making sure the employees have links for materials to research and review (or hard copies made available if needed) is key; information at their disposal will help employees to make adequate decisions and they will feel more confident that they made the right decisions for their families. Staff rolling out the information (HR, leadership, whomever) should have a thorough understanding of the basics of each plan and present it well to the employees so employees have confidence in the company they are working for and feel they have an ally in their well-being. When it comes down to it, preparation and readily-available information are key." says Pamela Ellsworth, owner of Eagle Mountain HR, an HR, coaching, and mediation firm.
Communication is essential, but how you communicate is equally important. Making sure that each employee has access to all necessary information is the first step. Follow up by creating a space to discuss the benefits and enrollment process. Then offer up opportunities for employees to request more information on the process. The key here is to create an actionable plan. Know what to communicate, when to communicate it, and ultimately how to communicate it.
Focus on a method or strategy that allows you to effectively relay information to your employees. This will set you up for major success come time for open enrollment.
Maintain a Clear Understanding of Complex Topics
One of the most important ways to guarantee a successful enrollment is to effectively communicate these complexities in simple terms. Offering clear instruction on how to complete the open enrollment application is a good example of maintaining simplicity in regards to a complex topic.
"In order to have a successful OE in 2022 you have to communicate and provide information! What does Max OOP mean? FSA or HSA? Let's face it... Open Enrollment can be difficult to understand and all the acronyms, numbers and percentages are clear as mud for most employees. Companies often find this time of year incredibly difficult, because of the complexity... but it doesn't have to be. A comprehensive understanding of your offerings by the Executive Team & Leadership, with a well thought-out internal enrollment marketing & communication strategy, dynamic learning aids and opportunities to ask questions, an easy to use enrollment portal and of course, the right partners can make this time of year a breeze. It's an investment and more thought out than just the "let's enroll in benefits, how hard can it be" mentality of yesteryear. I mean, you wouldn't just "wing" your budget process," says Tara Furiani, keynote speaker and founder of Not The HR Lady, a popular HR web series and consultancy firm.
If you don't fully grasp the information you are trying to convey, it is highly likely your employees will not either. You will need to express the major points in a simple manner, to ensure that your information is not lost in the communication. Focus formulating a clear and concise method of presenting the information so that all employees can quickly understand exactly what you are looking to convey.
Cater to Your Employees and Remain Transparent
"I would do some market research before any OE, and see what your competitors are offering - it could be a great learning tool, and help with future retention and new hires. Always take time to look at market trends. Do you have an HSA or FSA? What about a parking and transit plan? Have you looked into offering pet insurance? These are all things that will draw people in, and have them stay! 401K is also always a great benefit to have, especially if you take the time once a year, or in a Culture Guide, explaining how team members can get the most out of it," says Sarah Hecht, Organization Success leader for BerniePortal and host of HR Party of One.
Keep in mind that the enrollment process revolves around your employees. They need to know the information, and they need to understand what, when, and how to do it. Catering to your employees, say, by providing lunch for them, can be helpful in maintaining the focus and attention of the group. Taking advantage of an HR software can also alleviate the stresses of your team.
Any means of removing stress associated with this process is something worth noting. "Consider doing a live meeting outside normal work hours so that family members, like spouses, can attend to gain a better understanding of what's being offered," says Lindsay Becker, VP of Engagement at Wanido. This is a great way to put the employees first. Many employees rely on their benefits for not only themselves, but their families as well. Allowing them this opportunity is likely to be well received.
Take a look at these tips and focus on how you can put them together to create a successful enrollment period. Simplify the process, and build a plan of action. "It's important to have a way to remind employees of benefits that they have and often don't take advantage of because they don't remember them or they haven't needed to use them in the past. Get creative," says Becker. Lay out your plan and stick to it. Give your employees every opportunity to fully understand the process, and in turn achieve a successful open enrollment.
Written by
Will Miranne
Will is an aPHR-certified writer on the marketing team at BerniePortal. He writes about healthcare, human resources, and benefits.