Written by
Will Miranne
Will is an aPHR-certified writer on the marketing team at BerniePortal. He writes about healthcare, human resources, and benefits.
Back to Blog
6 HR Experts Weigh In On The Best Employee Benefits For 2022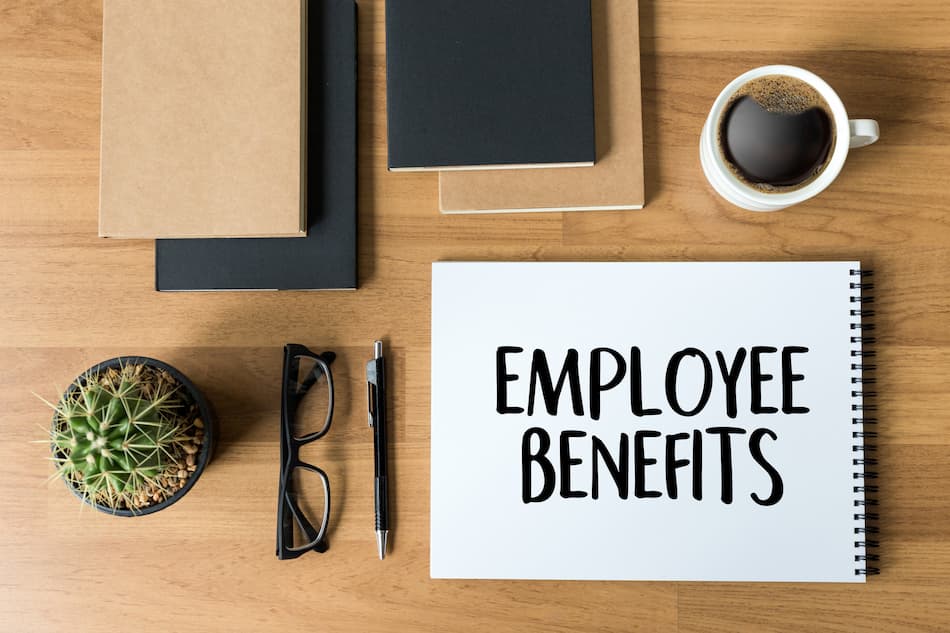 As we enter the time of year when most organizations evaluate their benefit offerings, it is crucial to look at what key benefits will attract top talent. The world is in a season of change, and with this comes the need for adaptation. So how can you ensure that your organization is well-positioned to attract top end talent? And how can you separate yourself from the competition? We asked six HR experts to identify the best new and emerging benefits that organizations should consider offering this open enrollment season.
What Changes in Benefits Should You Anticipate for 2022?
These last two years have placed a heavy burden on employees. A large portion of the populace moved to a work-from-home environment with many having yet to return to a traditional office space. While this may be a new norm and many employees may enjoy the greater freedoms and benefits of working from home, the change in social environments plays a large role in the mental wellbeing of many employees.
"Of course, the traditional standard of medical, dental, and vision are expected... but when it comes to wellness, an EAP just isn't going to cut it anymore. Employees want access to therapy (and not limited to 10 a year), reproductive health coverage, parental leave, choices over their work location, more paid time off, and the opportunity to learn and grow as they see fit," says Tara Furiani, keynote speaker and founder of Not The HR Lady, a popular HR web series and consultancy firm. Employees are looking for more options, voluntary benefits, and medical coverage that extends beyond the coverage of a traditional health plan. Offering extended disability leave and paid family leave are two examples.
How Has the Pandemic Affected Tomorrow's Benefit Plans?
These recent times have undoubtedly played a role in the current state of mental health in our country. The modern day workplace is going to look very different in a myriad of ways because of this pandemic, and the need for mental health care is certainly on the rise. Companies need to begin prioritizing ways to support their employees. So where should they start? Employee sentiment is a way for organizations to connect on a personal level with their employees.
"An employee sentiment benefit provides a way for employees to share invaluable feedback so that an employer can understand the health of their organization all year round. It's time for employers to think outside the box from traditional benefit plans that have been offered in the past. Those are great, but what is really going to help employees and therefore the company is to have a way to gauge the sentiments of the people they need to be in business in the first place," says Lindsay Becker, VP of Engagement at Wanido.
It is change like this that organizations will begin to implement. Helping employees through difficult times—and in some ways helping acclimate them back into an office setting again—will need to be a priority if businesses wish to find success in this modern era. Times are still quite volatile, and companies need to be prepared to support employees through uncertain waters. Options like fringe benefits and total rewards strategies may become increasingly relevant. Employees need to remain aware of the health of their organization all year long if they plan to get the most out of their team.
What New Employee Benefits Are On the Rise?
Mental Health:
Employees are going to be looking for mental health benefits such as extensive therapy sessions, access to counselors, and options for maintaining mental health. "While not a new benefit, companies are taking a deeper look at the mental health benefit coverage options provided by medical insurance and intentionally sharing how employees can take advantage of them. Speaking of mental health, companies are investing in mindfulness apps to help employees balance the tension of work from home and life from home—since the two have been synonymous over the past 18 months," says Joey Price, the CEO of Jumpstart:HR and host of the Business, Life, and Coffee podcast.
As Price alluded, companies are going to be getting more creative in incorporating mindfulness and mental health options into the standard benefits offerings. There will be many new services offered in the coming years, as businesses adapt to the mindset of the modern workforce. Suddenly, there are new issues that are important, and new coverages that employees are desperately seeking.
PTO:
Paid time off (PTO) is another benefit that is a huge selling point for many job seekers. "A benefit to consider during your 2022 Open Enrollment is Unlimited PTO. Balance of personal and work life is becoming a major topic in today's workplace, and many companies are moving toward offering unlimited PTO as part of their benefit packages. This is a wildly popular benefit and a hit with employees. Rolling this out along with the rest of your open-enrollment and letting employees know to expect it to begin the first of the year is sure to be a morale booster," says Pamela Ellsworth, owner of Eagle Mountain HR, an HR, coaching, and mediation firm.
According to SHRM, U.S. workers rank PTO as the second most important benefit after healthcare. Not only do employees value paid time off, but studies and research have shown that it actually increases employee satisfaction and productivity as well. And according to Project: Time Off, employees who work for companies who encourage PTO are much happier with their jobs than those who work for employers who discourage vacation. The research also suggests that encouraging vacation time actually increases employee focus as well.
Full Employer-Paid Healthcare:
"Another benefit to consider", says Ellsworth, "is another emerging trend: 100% employer-paid healthcare, if your company can swing it." Healthcare is the number one sought-after benefit, and when it comes to new employees, it is the most important. Having a fully employer-paid plan can offer peace of mind to your employees. Minimizing healthcare costs is a huge selling point for top talent. Knowing that they are being cared for without having to contribute anything out of pocket shows just how much you really value members of your team.
Pet Insurance:
Another benefit that is on the rise is pet insurance. "Pet Insurance is not new but trending again after the surge in pet adoption/ownership during the pandemic. Much younger generations treat pets as family members and are willing to prioritize their pet's insurance," says Gemma Toth, founder of All In HR Services and DisruptHR Omaha.
What Should Companies Be Looking to Prioritize As Needs Fluctuate?
Companies need to be looking at the directions in which benefits are trending. They need to get personal and find out exactly what employees are looking for, and what is really most important to them. "I would do some market research before any Open Enrollment, and see what your competitors are offering—it could be a great learning tool and help with future retention and new hires. Always take time to look at market trends. Do you have an HSA or FSA? What about a parking and transit plan? These are all things that will draw people in and have them stay! A 401K is also always a great benefit to have, especially if you take the time once a year, or in a Culture Guide, explaining how team members can get the most out of it," says Sarah Hecht, Organization Success leader for BerniePortal and host of HR Party of One.
Benefits are adapting to meet employee needs. Don't let your business fall behind and lose out on valuable employees. Missing the mark on the right benefits package cannot only deter employee productivity, but cost you top end talent altogether. So, how do you ensure you have the best benefit package available to you? Get creative and don't skip the research. It's time to take a look at what your employees' needs are, and create a long term plan that helps you standardize new benefits and implement them into your business model.
Written by
Will Miranne
Will is an aPHR-certified writer on the marketing team at BerniePortal. He writes about healthcare, human resources, and benefits.