Written by
Will Miranne
Will is an aPHR-certified writer on the marketing team at BerniePortal. He writes about healthcare, human resources, and benefits.
Back to Blog
What To Do If Employees Ask to Be Laid Off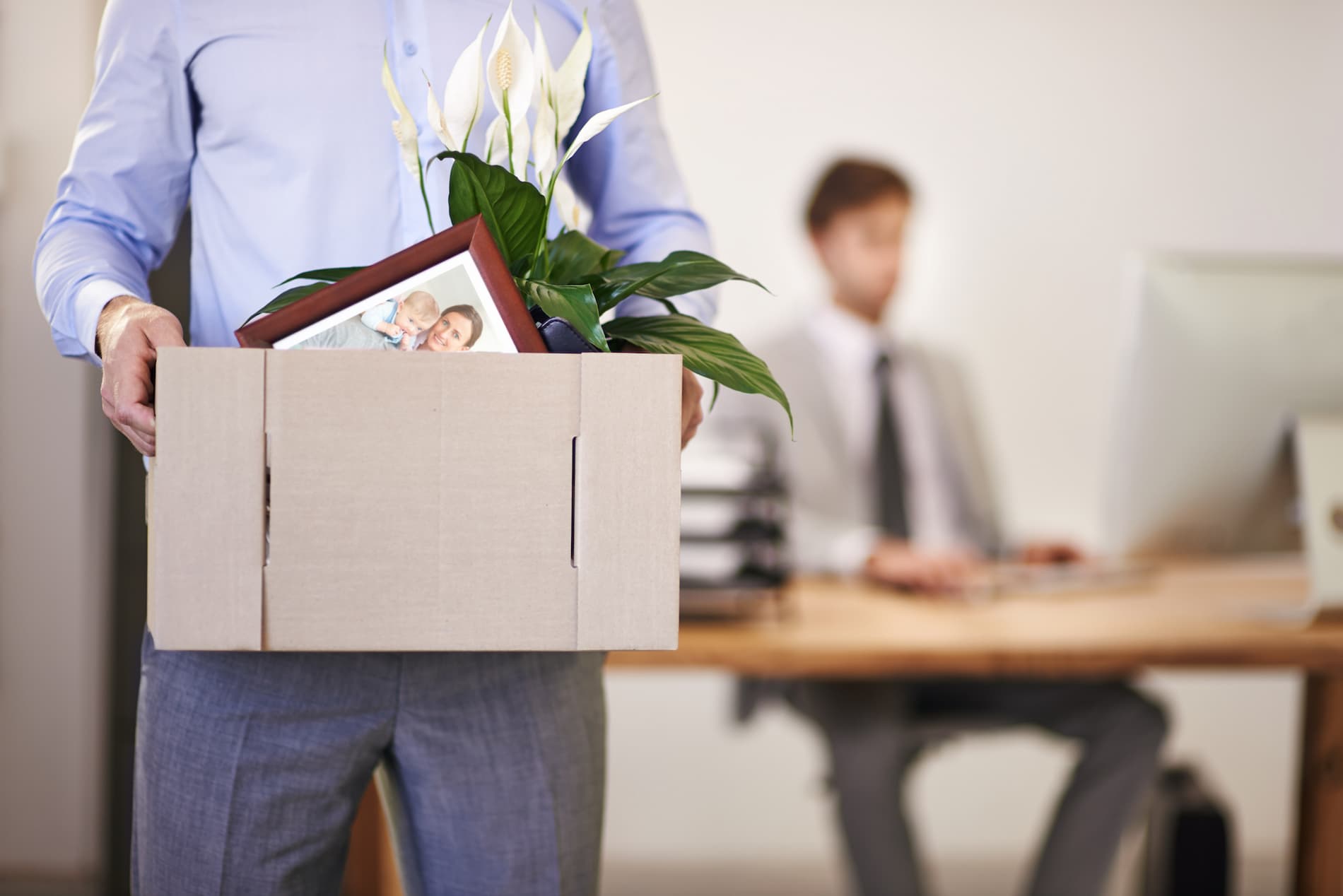 Employers often dread organizational layoffs. So what happens when the employee is the one asking for it? Read on to learn why this might happen and what you can do to navigate this issue and create an effective solution.
What's the Difference Between a Furlough and a Layoff?
A furlough happens when an employer requires an employee to take a temporary leave of absence without pay. There is no maximum amount of time that a furlough may last but as a general rule, employers will usually furlough an employee if they anticipate that employee to return to work within a year. In addition, once the furlough ends, employees will be allowed to return to their previous position.
A layoff generally involves the permanent separation from one's current employer. Layoffs typically occur when an organization needs to downsize, restructure, or adapt to pressures brought on by economic uncertainty. A prime example of this was the COVID pandemic.
When deciding which of these two separations is best for your company, consider if you plan on bringing the employee back at some point in the future.
What is a Voluntary Layoff?
When an organization offers employees an incentive to step down from their position, it is considered a voluntary layoff. When this occurs, it's usually because an organization is in a tough financial spot and needs to implement a reduction of its workforce. Instead of involuntarily laying off employees, they may decide to offer a severance package to employees who voluntarily step down. In this scenario, an employee would accept the dismissal of their own volition.
This form of layoff is perhaps the most ethical in that you give your employees the option to leave while remaining completely transparent. Although there is no great way to let employees go, voluntary layoffs let you handle this issue in a more delicate way.
Why Employees Would Ask to Be Laid Off
Typically, being laid off is the last thing an employee desires. However, there are specific reasons an employee might request a layoff.
In a voluntary layoff, there will generally be added incentives involved. For an employee on the verge of retirement, the incentive could entice them to retire early.

If an employee is looking to switch careers, they may be inclined to ask for a layoff. This would give them more time to spend on new job interviews and applications, while also claiming unemployment benefits, provided they qualify.

The pandemic has caused many employees to reevaluate their workplace values which have contributed to the Turnover Tsunami. Employees concerned about their health or the health of at-risk family members may be more hesitant to go back to the office. Some employees may have grown accustomed to working remotely and want to continue in that role, even if it is not healthy for the continued growth of the organization. In these scenarios, an amicable separation may be in the best interest of all parties involved.

If an organization is relocating its business, it may no longer be feasible for an employee to continue working there. Employees who are unable to relocate due to family or other preventative circumstances may ask to be laid off.
What Should Employers Consider?
For employers, losing a trained employee can be costly and a burden on other employees who have to take on the extra workload. What to do will depend largely on the employee's situation, position at the organization, and relationship with the company. It's best to approach your employee's request with understanding and exhaust all other options that the employee might have. Has the employee taken advantage of leave options or paid time off? Does your company offer mental health benefits or an Employee Assistance Program that would alleviate the employee's stress?
It's also important to consider that the employee may not be eligible to collect unemployment if they ask to be laid off. In some states, individuals have to qualify for unemployment by being ready and willing to work and prove that they're actively applying for jobs. If this is the case, then it may not serve the employee's situation. Another important consideration is the loss of health insurance if the employee is laid off.
Employers should explore all of the options for employees in this situation before settling on a layoff, which is most likely not in the best interest of the individual or the company. Educating them on their options—including the qualifications of unemployment, the possibility of furlough, their leave options—and the resources available to them will help everyone involved make an informed decision.
Additional Resources
You can stay informed, educated, and up-to-date with important HR topics using BerniePortal's comprehensive resources:
Written by
Will Miranne
Will is an aPHR-certified writer on the marketing team at BerniePortal. He writes about healthcare, human resources, and benefits.