Written by
Bretton Chatham
Bretton is an aPHR-certified member of the Marketing Team at Bernard Health. He writes about HR, compliance, and benefits solutions.
Back to Blog
What is Voluntary Life Insurance?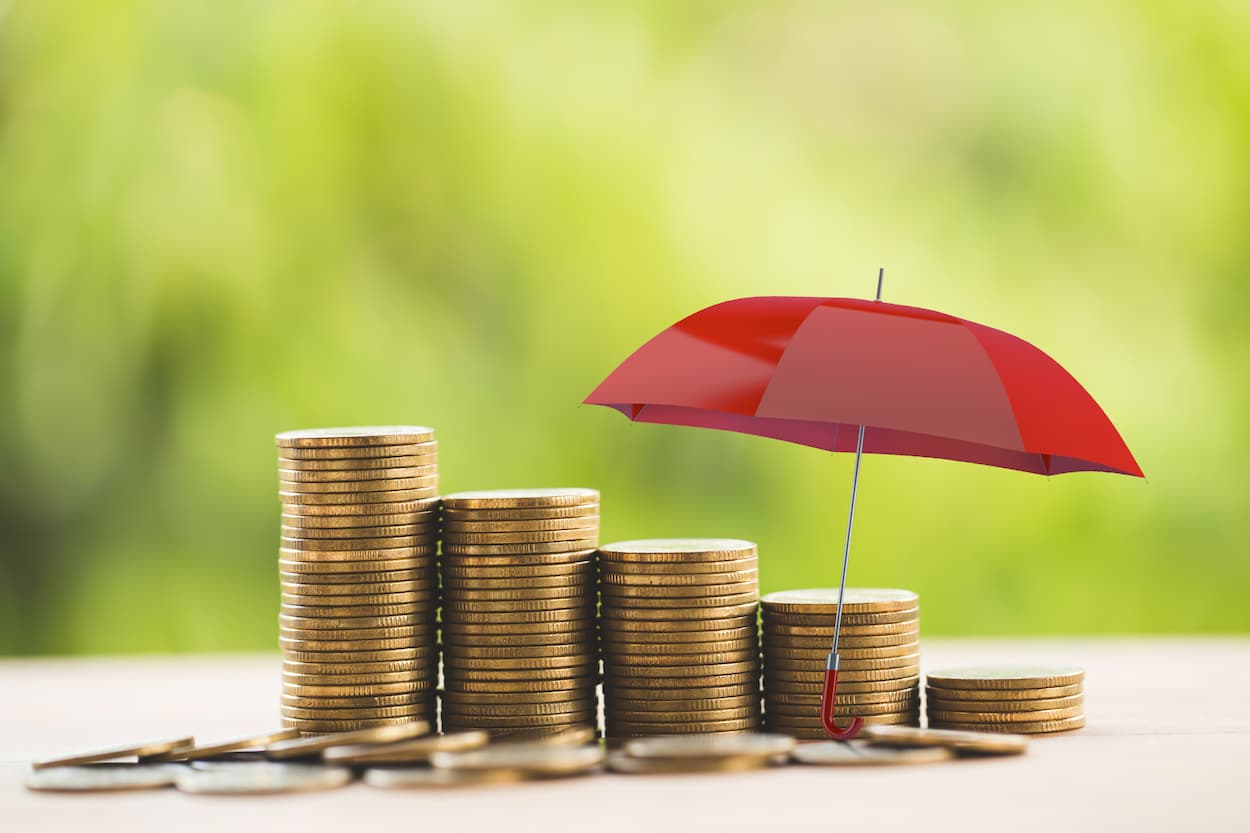 During the enrollment process, employers often offer ancillary benefits like voluntary life insurance to supplement basic life coverage. But unlike healthcare and other fringe benefits, not all employees need to elect all ancillary benefits.
So, what is voluntary life insurance? Here's what you need to know, including what options are typically available and who needs the extra coverage.
What is Voluntary Life Insurance?
All life insurance—including basic and voluntary—is an agreement between an individual and an insurer, requiring the individual to pay a monthly premium in exchange for a cash benefit paid out by the insurer to survivors upon the individual's death.
Voluntary life insurance is an optional employee benefit that supplements employer-sponsored basic life insurance. So, to better understand voluntary life, let's first quickly review what basic life is.
Basic usually refers to term life insurance offered by an employer, who often pays most or all of the premium amount on their employees' behalf. If the employee dies during the term of coverage, their surviving beneficiaries are entitled to a tax-free lump sum of money—called a death benefit—usually without spending restrictions.
For most basic life policies, the death benefit is a fixed amount between $50,000 to $100,000 or a multiple of the employee's salary. While basic life policies are beneficial, they're often insufficient for the needs of many employees' families—which is where voluntary life comes into play.
While an employee is welcome to look for supplemental coverage on their own, they'll likely pay higher premiums on the individual market. Employers can obtain lower premium rates by grouping employees together into the same plan.
Paying voluntary life premiums is also more convenient than paying retail plan premiums since the employer often deducts that amount from the employee's paycheck.
How Does Voluntary Life Insurance Differ from Basic Life Insurance?
Voluntary life insurance usually offers more flexibility and options than basic life alone.
For example, both basic and voluntary policies have guaranteed-issue amounts—which is the most coverage an individual can get without completing a medical questionnaire or exam as evidence of insurability in order to qualify for coverage. But with a voluntary policy, an employee may purchase additional coverage above the guaranteed-issue amount, keeping in mind that evidence of insurability requirements may apply.
Portability is another option that many voluntary policies offer that basic policies do not. This means that an individual can take the policy with them if they leave the employer. Of course, when porting the policy, the individual is responsible for paying the full premium on their own and on time.
Additionally, most basic life insurance only comes in the form of a term life policy. In other words, an individual is only covered for a certain duration of time—typically 10, 15, 20, 25, or 30 years. Some voluntary life insurance, though, is available as a permanent life policy—such as whole life and universal life—which can cover an individual for the duration of their life and can even build cash value.
Who Needs Voluntary Life Insurance?
Younger employees without dependents may be able to cover funeral expenses and other obligations with the death benefit from their basic life policy alone. However, it's likely that older employees with families to support may need the supplemental coverage that voluntary life offers. To be clear, though, there's hardly ever a reason for those employees to deny employer-sponsored basic life insurance—especially if it's at no cost to the employee.
How much coverage each employee needs can vary widely based on their situation. Common financial advice recommends ten to twelve times an employee's annual salary, but that simple calculation may not reflect the unique needs of every individual.
The DIME approach takes those unique needs into account. In order to calculate the best coverage amount, the individual should consider the four DIME factors:
Debt

Income

Mortgage

Education
As a result, the death benefit they elect should allow their beneficiaries to pay off existing debt—such as credit cards, student loans, and mortgages—as well as replace their income for a certain number of years and save for the educational expenses of surviving children.
Again, basic life insurance may be enough for some employees. But it's critical that each employee choose the right coverage for their situation rather than simply depending on basic life alone.
Additional Resources
You can stay informed, educated, and up-to-date with important HR topics using BerniePortal's comprehensive resources:
Written by
Bretton Chatham
Bretton is an aPHR-certified member of the Marketing Team at Bernard Health. He writes about HR, compliance, and benefits solutions.