Written by
Bretton Chatham
Bretton is an aPHR-certified member of the Marketing Team at Bernard Health. He writes about HR, compliance, and benefits solutions.
Back to Blog
How to Write a Bereavement Leave Policy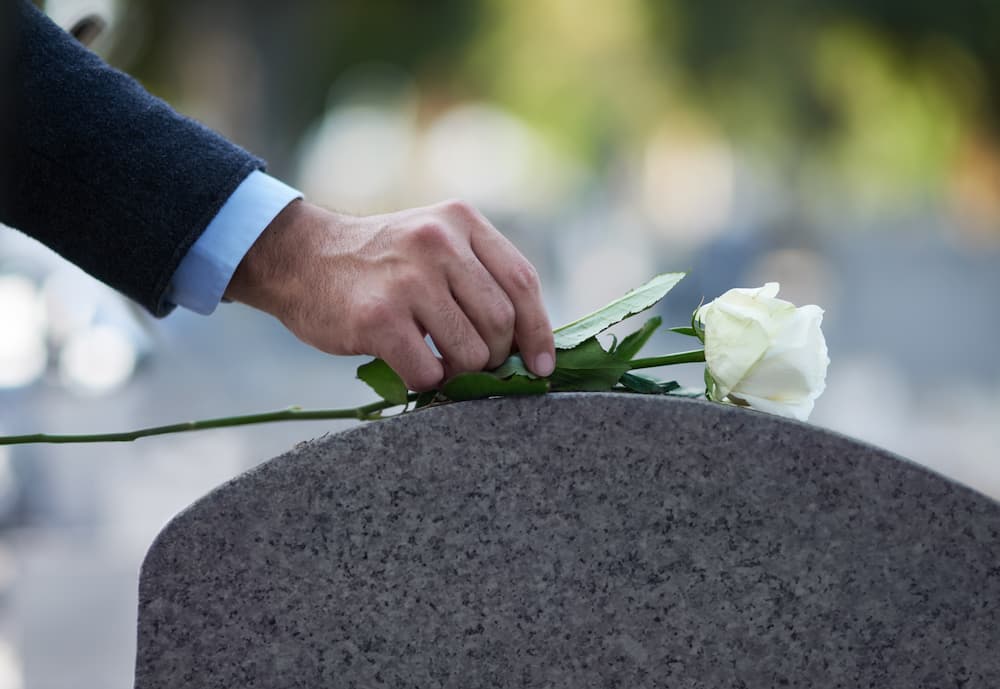 It's a conversation no one wants to have, but like death itself, discussing bereavement leave can only be avoided so long. In fact, the conversation will go much more smoothly when the need arises if employers already have a clear and compassionate policy in place.
Prepare for this difficult time by learning more about bereavement leave and how to write an effective bereavement leave policy.
What is Bereavement Leave?
Bereavement leave refers to time off taken by an employee due to the loss of an immediate family member—usually a parent or spouse/partner. During this bereavement time, the employee can attend to matters regarding family, funeral home arrangements, and other end-of-life concerns.
Depending on the organization, bereavement leave may be offered as a paid or unpaid time off benefit that can help employers attract and retain employees. As such, it's more than a corporate policy; it's a reflection of company culture.
Are Employers Required to Offer Bereavement Leave?
Currently, no federal or state laws—with the exception of Oregon—require employers to provide bereavement or funeral leave. Under the Fair Labor Standards Act (FLSA), employers are not required to pay employees for non-working days, including leave for arranging or attending a funeral or memorial service.
It's important to distinguish between FLSA and the Family and Medical Leave Act (FMLA), which provides eligible employees with up to 12 weeks of unpaid, job-protected leave per year with group health benefits intact. For example, employees can use FMLA to care for an immediate family member with a serious health condition—among other qualifying reasons—but the law does not similarly provide for paid bereavement leave should that illness lead to death.
However, as 94% of US employers seem to recognize, offering paid bereavement leave is a matter of company culture, regardless of whether it's a matter of compliance.
Why Employers Should Have a Bereavement Policy
In the absence of any legal requirements, employers may approve bereavement leave requests on a case-by-case basis or deny them altogether.
But those options will almost certainly exacerbate an already stressful situation. Ad hoc administration leads to headaches for HR and even more anxiety for grieving employees. Wholesale denial may cost the company qualified talent, even as it tries to save money.
Employers can best prepare themselves and their employees by having a clear and compassionate bereavement leave policy in place.
What Should a Bereavement Leave Policy Include?
A bereavement leave policy can take many forms at an employer's discretion. If your business offers unlimited paid time off (PTO), for example, a policy can be as simple as communication and coordination between the employee and their manager.
If PTO is accrued or allotted, employers should write a clear and specific policy to include an employee handbook or culture guide. A through bereavement leave policy should address these questions:
Is bereavement leave paid or unpaid?
Again, paid leave is not required, but unpaid time off may place an additional burden on a grieving employee during an already difficult time.
Does bereavement leave count as sick leave or personal leave?
Designate whether bereavement will be counted as sick or personal leave or as a separate type of leave all its own.
Who qualifies for bereavement leave?
Employers may want to clarify who is eligible based on exemption status, part-/full-time status, seniority, or position in the organization.
Who is considered "immediate family" for bereavement leave?
Employers should define "immediate family"—which usually includes a spouse/partner, siblings, parents, grandparents, or children—but keep in mind that employees may have more complex and committed relationships outside their traditional family.
How many days of bereavement leave are allowable?
This might vary based on the employee's relationship to the deceased, whether or not they have to travel, and other factors. Even if your policy cannot cover every possible scenario, it will make it easier to implement if you have a defined number of days to start.
How should bereavement leave be requested?
Identify who should be notified and how. An all-in-one Human Resources Information System (HRIS) like BerniePortal can streamline communication and manage PTO requests.
Does bereavement leave require proof?
Employers may choose to require documentation of death and/or the employee's relationship to the deceased. But consider how personal and sensitive the loss of a loved one can be.
Will special requests be considered for bereavement leave?
As mentioned above, your policy cannot cover every specific situation, but it can include some flexibility in its language. Be sure to indicate who has the authority to grant such requests.
How Else Can Employers Help Employees in Bereavement?
In addition to a clearly communicated bereavement leave policy, employers can support grieving employees in the following ways:
Check in upon return:
When employees return to work, they may or may not want to share what they're going through. Managers don't need to be grief counselors; they often just need to reach out and listen. If weekly 1:1 meetings between employee and manager are already a part of your company culture, checking in after bereavement leave will feel much more natural and sincere for both.
An EAP is a benefit that assists employees with personal or work-related problems that may impact their job performance, health, mental and emotional wellbeing. Encourage grieving employees to take advantage of these services, which may include grief counseling.
Allow some flexibility upon return:
Of course, just because an employee has used up their leave days does not necessarily mean they are ready to return to work. Everyone grieves differently, and employers can offer a flexible schedule and/or some time to work from home.
Written by
Bretton Chatham
Bretton is an aPHR-certified member of the Marketing Team at Bernard Health. He writes about HR, compliance, and benefits solutions.