Written by
Bretton Chatham
Bretton is an aPHR-certified member of the Marketing Team at Bernard Health. He writes about HR, compliance, and benefits solutions.
Back to Blog
What is Basic Life Insurance?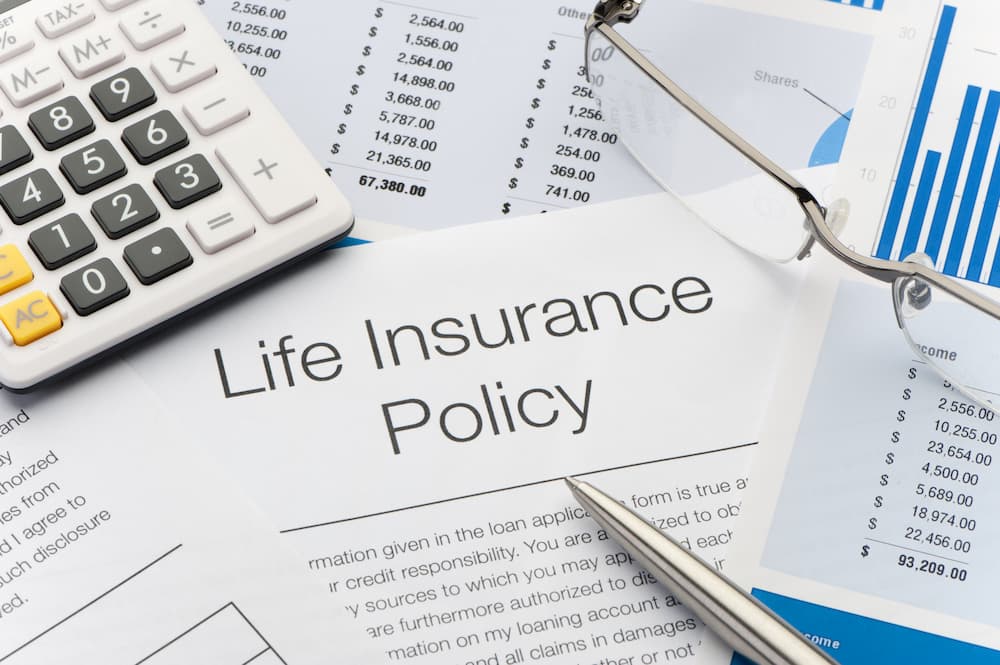 Healthcare and benefits can be complicated, which can make the enrollment process confusing. As part of that enrollment process, employers often offer ancillary benefits like basic life insurance as well, but unlike health coverage, basic life coverage alone may not be enough to cover all of an employee's needs—especially if they have a family.
So, how does basic life insurance work? Here's what you need to know, including what basic life insurance typically covers.
What is Basic Life Insurance?
Life insurance is basically an agreement between an insurer and an individual that requires the insurer to pay out a cash benefit upon the individual's death in exchange for a monthly premium.
Basic life, in particular, usually refers to insurance offered by an employer, who typically pays all or most of the relatively low premiums on behalf of their employees. Employers can obtain lower premium rates by grouping employees together into the same plan. If an employee pays any portion of their premium, the employer often deducts that amount from their paycheck.
What Does a Typical Basic Life Insurance Policy Look Like?
Basic life insurance is usually considered a guaranteed-issue policy, which means no medical exam or questionnaire is required for underwriting. Because of this, though, some employers limit eligibility to employees under the age of 65.
Most basic life insurance takes the form of a term life policy. In other words, an individual is only covered for a certain duration of time—typically 10, 15, 20, 25, or 30 years.
This differs from permanent life insurance policies—such as whole life and universal life—which can cover an individual for the duration of their life and can even build cash value. Some employers may offer permanent life insurance, but such an arrangement is rare and liable to complications.
Employers often hold these basic term life policies, which could mean an employee's term of coverage expires if they leave the organization. The employer may renew the policy on an annual basis, but they also have the discretion to discontinue the policy and end the coverage.
Some basic life policies may be portable, allowing the individual to keep the policy if they leave. The individual would then assume responsibility for paying the higher premium, which may be worth it if they cannot obtain life insurance on their own due to advanced age or poor health.
If the individual dies during the term, their beneficiaries are entitled to a death benefit—a tax-free lump sum of money, usually without restrictions on how it can be spent. Unlike health insurance, the beneficiary—or individual who receives the benefits of the basic life policy—cannot be the covered employee…for obvious reasons. Employees should review their beneficiaries on an annual basis—and update as needed.
What Does Basic Life Insurance Cover?
The death benefit of most basic life policies is typically a fixed amount between $50,000 to $100,000 or occasionally a multiple of an individual employee's salary.
This death benefit alone may be enough for a younger employee without dependents to cover funeral expenses or other obligations.
Even though there's rarely a reason to deny employer-sponsored basic life insurance—especially if it's at no cost to the employee—it's likely that older employees with families to support may need more coverage, such as voluntary life insurance.
Additional Resources
You can stay informed, educated, and up-to-date with important HR topics using BerniePortal's comprehensive resources:
Written by
Bretton Chatham
Bretton is an aPHR-certified member of the Marketing Team at Bernard Health. He writes about HR, compliance, and benefits solutions.