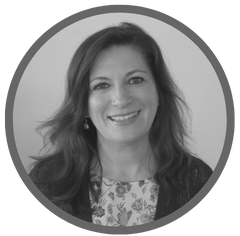 Written by
Rebecca Ford
Rebecca is a writer on the Bernard Health marketing team. She writes about HR, healthcare, and benefits.
Back to Blog
Questions to Ask Before Hiring Your Employee Benefits Broker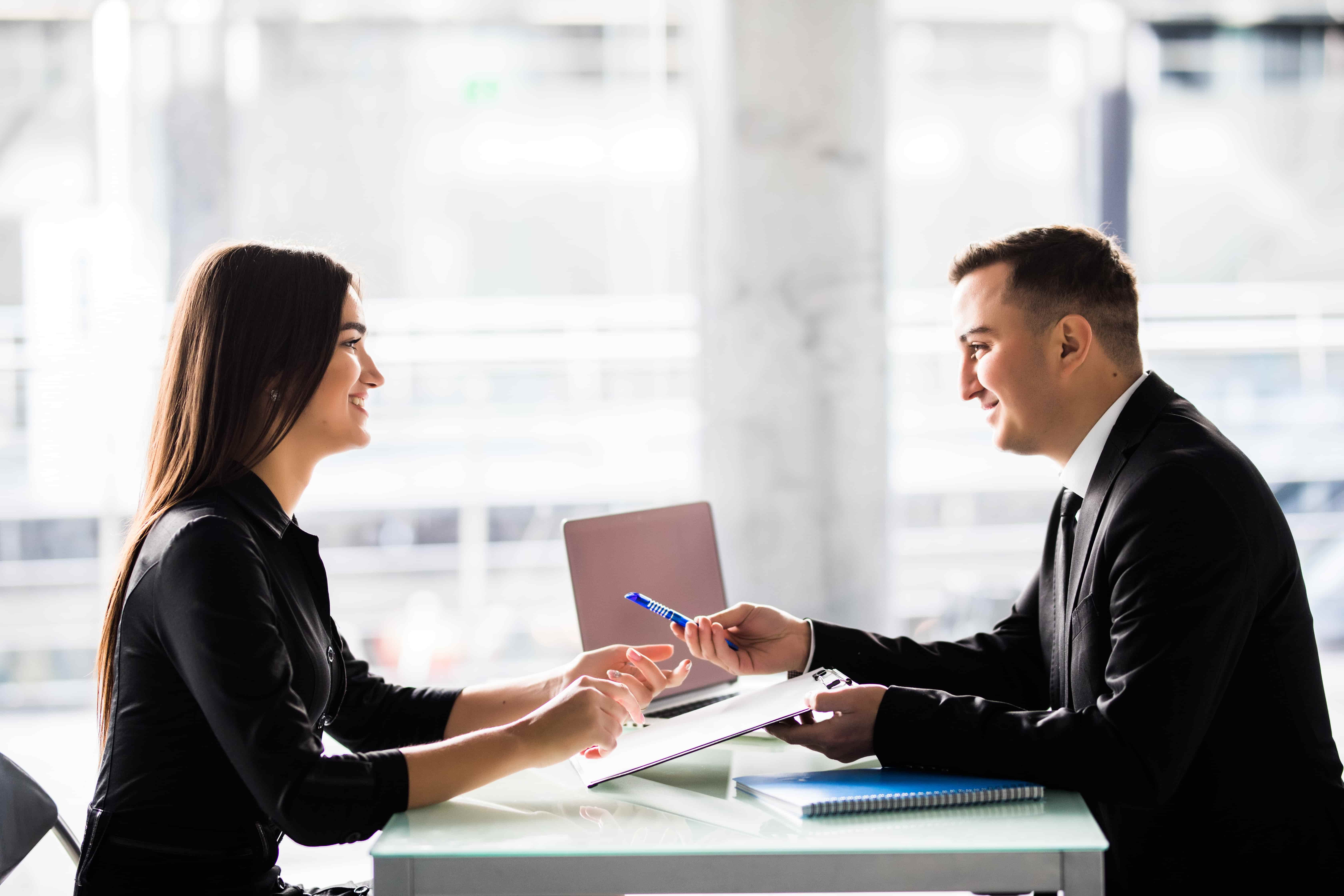 Open enrollment is quickly approaching, which means it's time to start preparing employee benefits packages. To save time and headaches, it's best to hire a professional broker who knows the ins and outs of benefits and can tailor the perfect benefits package around your organization's unique needs. Read on to learn more.
How Can a Health Insurance Broker Help?
'Tis the season when HR professionals begin the tedious task of preparing for their annual open enrollment period—and because it's such a daunting task that requires a broad range of knowledge surrounding a multitude of insurance products, you may want to consider hiring an industry expert who can simplify the process for you.
Benefits brokers can save you time as they're already fluent in the infinite details of individual products, which is extremely valuable when customizing your benefits offerings to the unique needs of your organization. Plus, they'll use their compliance expertise to ensure that you remain compliant in your offerings.
Furthermore, when HR professionals hire effective benefits brokers, they can rest easy knowing that they've partnered with someone who can guide them through the entire open enrollment process.
Factors to Consider When Choosing a Benefits Broker
There are lots of benefits brokerages out there, which can be overwhelming when you're trying to find the one that fits your specific organizational needs. Here are some tips that can help ease the struggle.
Determine your needs. Before you begin shopping around for a broker, be sure you've assessed your organizational needs to determine the non-negotiable items that your plan must contain. Perhaps cost effectiveness or employee retention is a driving factor. Know them ahead of time, so you can be more intentional in your search.
Consider all options. There are so many brokerages out there, and that can be downright overwhelming. But if you already have in mind what your organization needs, then it'll be easier to narrow those options down. Most brokers will follow market trends, but some will work hard to keep your costs low without sacrificing benefits.
Consider the broker's clientele. To help ensure a good fit, you'll want a broker who's familiar with your industry, so take a look at their clientele to determine if they work with other organizations like yours. Likewise, if you learn that a broker is having a tough time keeping clients, that could be cause for concern. Talk to some of those clients if you can in order to gain some insight.
Get referrals. Word of mouth is one of the best forms of advertising, so talk to other business owners, and ask them about the pros and cons of their broker. Share with them the names of brokers you're considering to see if they can share any insight about them as well.
Make a change if you're unhappy. If you're already working with a benefits broker and you're not completely satisfied, then don't be afraid to move on. After all, you have to do what's best for your organization, and with so many brokers, there's bound to be at least one who will fit your organizational needs.
Ask lots of questions. From alternate financing and plan administration to compliance, a good broker will have no trouble handling the questions you pose. In fact, let's take a look at some helpful questions you'll want to ask before signing on the dotted line.

10 Questions to Ask Before Hiring a Benefits Broker
Here are 10 questions to ask your current or prospective broker when determining whether they're the right fit for you and your organization.
How are you paid? While brokers work on a commission basis with health insurance companies, you'll want to know about any broker fees that may be included. For example, some brokers charge fees for new business they acquire, for business renewals, and for a variety of transactions. Knowing what you're paying for up front will help you determine if this broker will be cost effective.
How can I ensure you'll advise in my organization's best interest?

The amount of

commission

a broker receives may be determined by the amount an organization pays in premiums, so if you're paying high premiums, your broker is likely to make more money. Therefore, it's beneficial for you to know how a broker would manage this incentive conflict to ensure that your organization doesn't miss out on any cost savings.

What advice do you have related to transitioning from a traditional group plan?

It may be more beneficial for small and midsize employers to move away from the traditional, fully insured group plans. However, doing so can affect the broker's commission, which makes some hesitant to suggest it. Moreover, transitioning from a traditional group plan to a nontraditional group plan could provide significant cost savings to your organization.

Do you offer online benefits administration? Online benefits administration systems like BerniePortal can improve efficiency, reduce errors, and save money. But many brokers haven't yet moved their agencies online. Consider asking your prospective broker if they're utilizing an online platform, and if so, whether it includes HR functions.
What's your performance history regarding HSA-based health plans? Offering HSA options is a great way for your organization to save on costs, so you'll want to ensure that your broker has a high adoption rate among its clients.
Do you offer any specialty HSA services? Having a broker who will offer support to the employees adopting HSA-eligible plans is critical. From assisting with the onboarding process to price-shopping prescription drugs, you'll want peace of mind knowing that your broker is there for you and your employees.
How can you help Medicare-eligible employees navigate their options?

Many employees who are eligible for Medicare benefits remain on group plans—even if they're not as beneficial—simply because Medicare options are so confusing and difficult to navigate. Your broker needs to have a plan in place that will allow these employees to easily weigh their options.

How do you manage risk with regard to COBRA-eligible employees? It's critical that employers are compliant with current regulations when it comes to COBRA-eligible employees because the ramifications are costly. So ask your broker how they'll help mitigate the risk of being non-compliant when employees become eligible for COBRA benefits.
What's your annual benefits renewal and negotiation process? Every year, health insurance carriers adjust their plans to ensure that they're in compliance with updated laws and regulations—plus, they adjust their rates to reflect inflation, new technology, and drug costs. As an employer, you ought to have access not only to your current health insurance, but also to competitive insurance rates no later than 40 days before your renewal date.
What is your No. 1 advantage in the marketplace to gain the trust of new employer clients? Health insurance costs are already high, and they're projected to continue increasing. As an employer, you'll need to create strong metrics to guide you when evaluating and selecting the right broker. Good brokers will already have these metrics in mind, and they'll have a plan to exceed them.
These questions were adapted from the BernieU course The Ultimate Guide to Benefits Administration and Open Enrollment. Register now for free, and earn CE credits.
Additional Resources
You can stay informed, educated, and up-to-date with important HR topics using BerniePortal's comprehensive resources:
HR Party of One—our popular YouTube series and podcast, covering emerging HR trends and enduring HR topics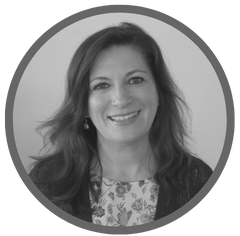 Written by
Rebecca Ford
Rebecca is a writer on the Bernard Health marketing team. She writes about HR, healthcare, and benefits.