Written by
Will Miranne
Will is an aPHR-certified writer on the marketing team at BerniePortal. He writes about healthcare, human resources, and benefits.
Back to Blog
What is a Benefits Administration Platform?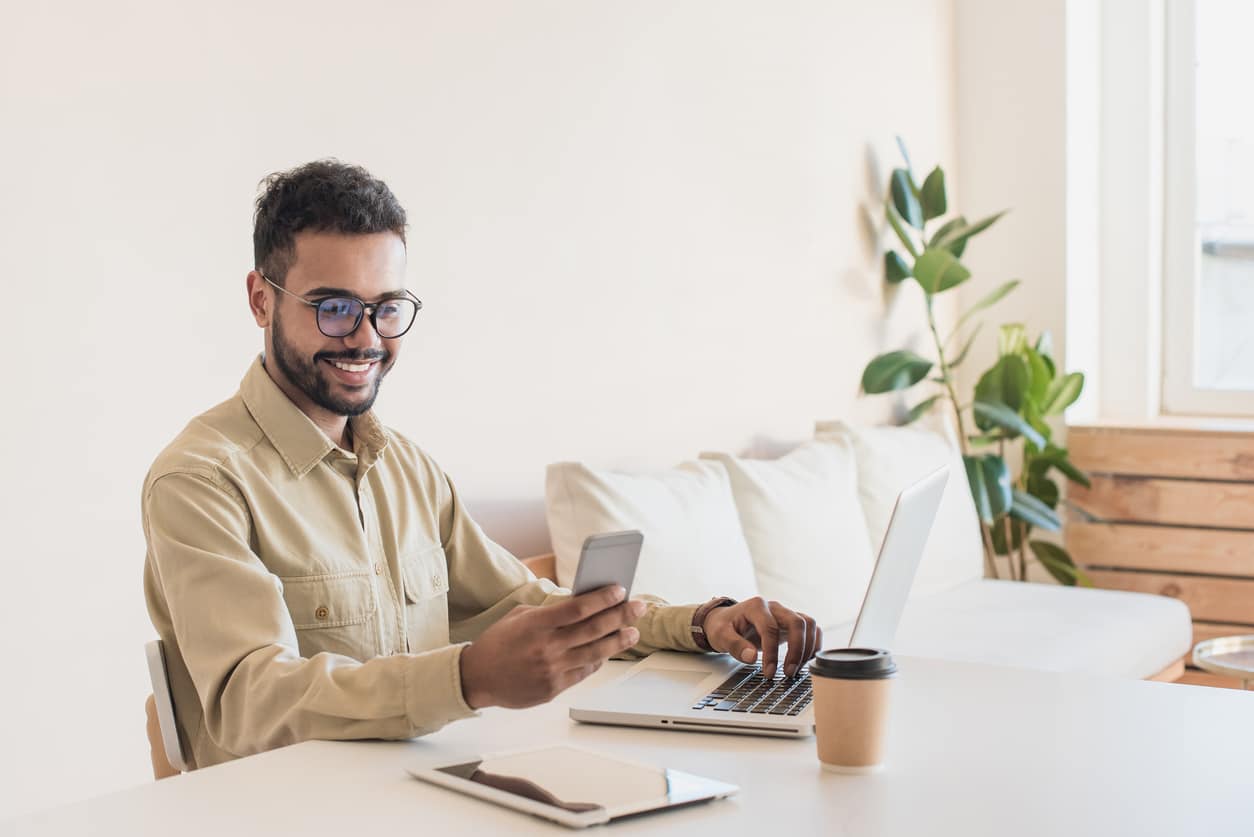 A benefits administration platform is a software system that manages employer-sponsored benefits packages for employees. It can even be managed by the employees themselves.
These systems help streamline the HR administrative process, and handle common tasks such as automating benefits eligibility and encouraging users to make timely benefit elections. They also provide users with an opportunity to enroll in different health plans and any other ancillary options. Read on to learn how this technology works and how it can positively impact your business.
Benefits Administration Technology Explained
Benefits administration technology automates the traditional employee benefits selection and management process. There is no longer a need to fill out endless amounts of paperwork just to sign up for benefits elections. Employees may now make all of their selections via digital systems. Some benefits administration platforms can also automatically enroll them in their coverage plans once approved, saving HR both time and energy.
Employees will typically go through this process as part of the onboarding efforts upon joining a new company, annually at open enrollment, or when experiencing a qualifying event, such as marriage or the birth of a child. A few common benefits that employees may see when using this new software include:
Healthcare coverage

Life insurance

Dental and vision insurance

Identity theft protection
Why Use Benefits Administration Software?
A benefits administration software can simplify and accelerate the open enrollment process. Signing up for a benefits plan can feel overwhelming at times and offering a streamlined solution can be a huge plus for many employees.
Employee satisfaction is a crucial aspect of any successful organization, and can even boost retention and recruitment efforts in the process. Benefits administration software offers several different benefits to employers, employees, and HR. These include:
Time Savings: It is not uncommon for employers to spend up to an hour per enrollee completing tasks such as duplicate data entry, answering employee questions, and preparing benefit packets. This equates to hours upon hours of lost time that could be better spent elsewhere. And the process is not only time consuming for HR, but employees and even health insurance brokers can feel the effects of this as well. Benefits administration software accelerates this process benefiting everyone involved.

Reduce Errors: Utilizing a benefits administration software increases accuracy of information. The system will automate data entry which in turn reduces the amount of mistakes made when reading through or manually completing paperwork. In addition, the data collection process can be integrated with insurance carriers, which also drastically reduces the opportunity for error.

Convenience and Satisfaction: Benefits administration systems allow easy access to benefits information at any time. This would allow employers, employees, and other stakeholders to access the information conveniently from any location. This ease of access offers employees the chance to include others in the decision making process, update their own benefits when necessary, and even answer their own questions.

Benefits Analysis: Benefit administration systems allow employers the convenience of monitoring their employees enrollment progress at any given time and can provide data on enrollment per benefit offering.

Enhanced Transparency: Employees will have access to real-time cost calculations, to help them determine the exact amount their benefits will cost per pay period. They can even see the exact amount employers will commit to contribute each paycheck which is an added retention technique.
Benefits administration software can help in a multitude of ways. It not only helps to streamline open enrollment, but it also creates an onboarding process that is simplified and smooth. It negates any difficulties faced when filing physical documents, and in turn boosts employee satisfaction. And employee satisfaction is the foundation for a strong company culture.
HRIS Platforms and Benefits Administration Software
Robust benefits platforms can be utilized as a standalone software, but they may also be incorporated into a larger system known as a human resources information system (HRIS). Due to the growing complexity of healthcare and the many aspects of HR it touches, it has become increasingly common to see organizations utilizing one single HRIS system that is capable of handling all benefits and HR needs across the platform. When offered as part of a package of key features, benefits administration technology can make HR's role more strategic and more valuable. Other HRIS offerings can include:
Performance management
Eight Steps to Finding the Right Benefit Administration Software
When seeking a benefit administration software, there are many options to consider beyond simply selecting the option that best suits your budget. The following are eight simple steps that will help you choose the employee benefits software that will best suit the needs of your organization:
Delegate the Research: You will need to find someone who can spend the time and energy researching the different software options available. This should be someone who is well versed in this form of software, and can determine the pros and cons of each option.
Determine Your Priorities: What aspects of the software does your organization value most? What has driven you to make this particular change?
Identify Your Options: Compile a list of three to four vendors that suit your needs and fulfill your criteria.
Compare Products: It is time to dig into those features. Consider which features were most valuable to your organization and find a software that capitalizes on those strengths specifically. Does it offer customer support? Determine the pricing, training options, and scalability offered by each solution.
Request Product Demos: You should always contact the vendors on your list to request demos of their products. Once you reach out to them, don't be afraid to ask questions. Find out as much as you can about their product before making any sort of commitment.
Narrow the Field: After you have successfully tested out the products on your list and feel you have a good understanding of them, then it is time to narrow down your list to one or two options. Write down any final questions or concerns you may have for either solution.
Make a Final Comparison: Do one final pros and cons list. Go through all of your data and determine which solution to move forward with.
Begin the Contract Process: Once you complete any paperwork and sign on needs, you can begin implementing your new software. And finally you are now ready to begin utilizing your newly incorporated benefit administration software with the assistance of your health insurance broker.

Written by
Will Miranne
Will is an aPHR-certified writer on the marketing team at BerniePortal. He writes about healthcare, human resources, and benefits.