Written by
Will Miranne
Will is an aPHR-certified writer on the marketing team at BerniePortal. He writes about healthcare, human resources, and benefits.
Back to Blog
Key PTO Strategies: Rollover, Blackout Dates, and Block Leave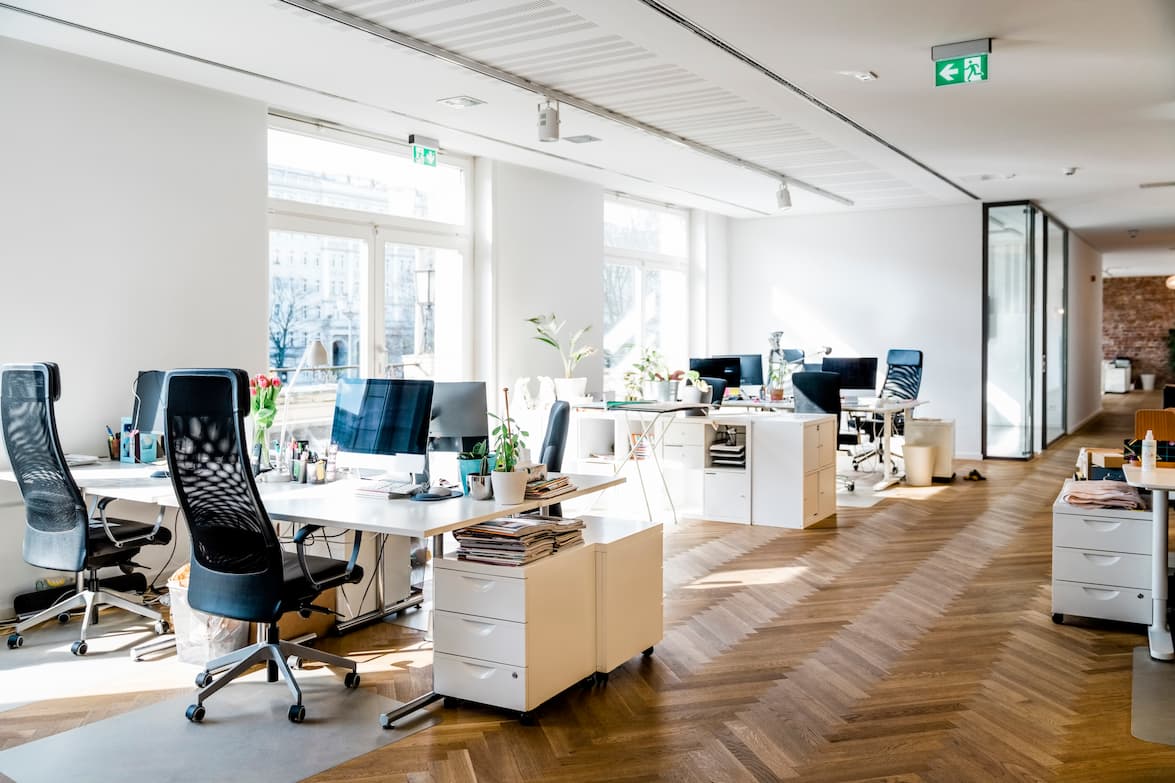 While not legally required, PTO strategies are a vital component of organizational success. If a poor strategy is in place, organizations may find high turnover rates, retention issues, or burnt-out employees. So, how can you be sure you are using the best practices?
Read on to understand the various PTO strategies available, their benefits, and their major components to determine the best strategy for your organization.
How Many Types of PTO Are There?
Not every paid time off (PTO) policy is the same. Organizations view PTO differently and utilize various systems to determine which policy is best for them.
Here are the three main types of PTO used in the workplace:
1. Annual Allotment (Lump Sum):
Annual allotment, or Lump sum, is a PTO policy where employers provide employees with a set number of PTO days to start the year. Typically in a lump sum format, employees can use PTO at any point in the year so long as it is approved.
Lump sum is typically offered to employees after being with the company for a specified period, most commonly three months.
Some employers may utilize a lump sum approach to supplement a compensation package. Offering an extended benefits package in this way can improve employee satisfaction and boost employee retention. After employees reach a milestone, companies will often increase the total number of allotted PTO days for that employee.
An example of this might be a lump sum policy that provides new employees with 10 vacation days throughout the year, which increases to 15 in year two and again to 20 in year five. This may also coincide with an employee promotion.
2. Accrual Bank:
The accrual bank method works differently than the annual allotment method. Rather than receiving a lump sum of days to start the year, employees will accrue PTO days typically on a quarterly or monthly basis. This benefits organizations by preventing new employees from taking extended time off at the onset of their employment. Accrual also promotes more frequent paid time off. Employees can use a day and recoup that day in one month rather than wait until next year to receive their next lump sum. It is also normal for a positive limit to be in place. In other words, a maximum number of days can be accumulated, further encouraging employees to use days regularly.
An example of an accrual policy would be if an employee were to accumulate one day each month on the 15th with a maximum of 20 days at any given point. This would mean that an employee could earn 20 days in 20 months, but they would only be allowed to accrue another PTO day when they use at least one.
3. Unlimited PTO:
Unlimited PTO plans offer employees an unlimited amount of PTO days each year. This means that PTO days are not tracked. It is up to the manager and employee to decide what days are acceptable to take off.
This plan is structured so that employees decide when to take PTO and how to use PTO. The employer provides little-to-no parameters in this type of plan—as long as tasks are accomplished as expected and the organization does not suffer negative repercussions.
Unlimited PTO has become increasingly prevalent as a modern and attractive benefit. It is a more simplified form of PTO and a more accommodating one.
There is typically a limit to unlimited time off. For example, employees can't reasonably expect to take off half the year—this would abuse the policy. Lay out the parameters for your organization's unlimited PTO benefit in your employee handbook or Culture Guide.
Keep in mind that unlimited PTO works best with exempt employees who are earning a salary. Offering unlimited PTO to non-exempt employees can be problematic as those employees are required to be paid at an hourly rate when they work.
It is also important to consider your industry. In commission-based roles, unlimited PTO may be more difficult to administer. When employees feel that being away from the office directly impacts their income, they are less likely to take time off.

Does PTO Rollover From Year to Year?
The short answer is that PTO days can roll over, but not every policy allows for rollover, so it depends entirely on your organization and its policies.
Lump sum days can either roll over or expire. Some lump policies may provide 15 PTO days to begin the year, with only five eligible to be rolled over. Other policies may say that no days can roll over, while others may allow all days to roll over. Because there is so much variation, it is crucial that you clearly define your policies for your employees. Transparency is always the best policy.
Accrual days, by nature, cannot be rolled over. This is different from saying you lose your days; instead, it means that because the days are accrued, there is no way to roll them over. You can hit a company maximum, for example, 20 days accrued, that will never expire, though you will need to use a day before accruing any more.
Unlimited PTO does not allow for rollover as, technically, there are no set PTO days. You simply take time off as needed. Some organizations may limit the times of the year for approving unlimited PTO. So while it may be unlimited, it may be "limited" to specific weeks or months out of the year.
What Are Blackout Days and Block Leave?
Vacation blackouts are dates when employees are unable to take time off. This is often due to the end of the quarter, an increase in work volume (either sudden or expected), seasonal industries' busy season, or even a time of year that is historically low-staffed due to an oversaturation of PTO requests.
Blackout dates are legal and can be enforced by your employer. There is currently no law or regulation forcing organizations to offer PTO or limit the use of blackout dates. State laws may affect PTO laws that differ from those at the federal level. Organizations need to review state and federal laws to stay up-to-date on any new regulations imposed on blackout dates and PTO requirements.
Block leave refers to a mandatory paid leave during a given year. Here is an example of how this might work:
The marketing firm "Brainstorm" has enforced a block leave for their project managers, designers, and writers. Employees can choose two weeks out of the year for paid time off so long as the time is approved. The PTO must be consecutive or 14 continuous days. Multiple team members of the same role may not take leave simultaneously. One writer, one designer, and one project manager may take leave simultaneously, but three writers may not.
Block leave is a way for organizations to ensure they have plenty of employees on the clock. It also forces employees to take time off for themselves. When employees hoard PTO days, it can mean that 50% of employees wish to take two weeks off at the end of the year, causing an overwhelming lack of workers during Q4. Employees who choose not to take any days off throughout the year can experience burnout and lower productivity.
Ultimately every policy is different. Even with just three variations of PTO, organizations can utilize them in many ways. Consult your policies to ensure you use the best method that suits your employees and your organization.
Additional Resources
You can also stay informed, educated, and up-to-date with PTO and other important topics by using BerniePortal's comprehensive resources:
Written by
Will Miranne
Will is an aPHR-certified writer on the marketing team at BerniePortal. He writes about healthcare, human resources, and benefits.