Written by
Will Miranne
Will is an aPHR-certified writer on the marketing team at BerniePortal. He writes about healthcare, human resources, and benefits.
Back to Blog
LinkedIn Buys Oribi, An Indication That Virtual Hiring Is Here To Stay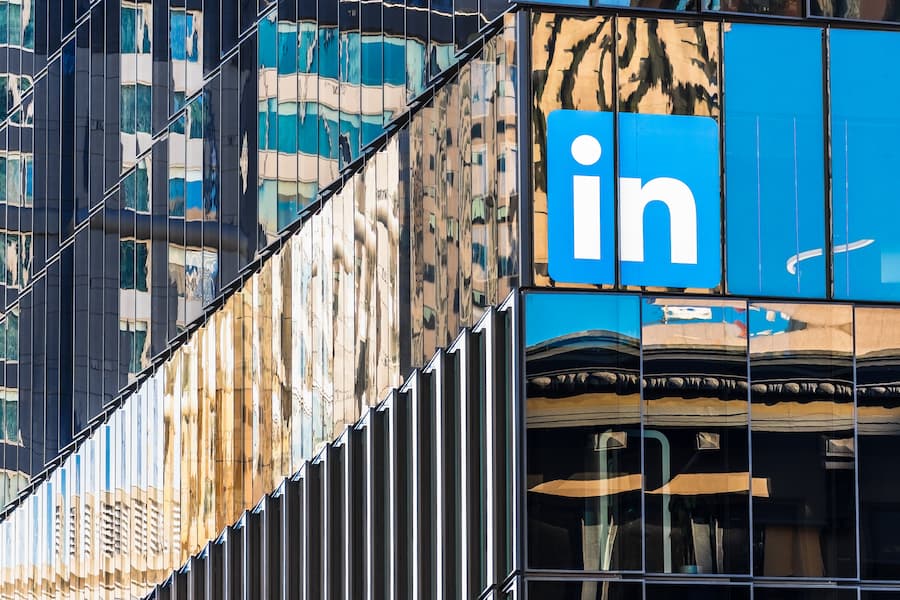 LinkedIn has announced that they have officially agreed to purchase Oribi, an Israel-based marketing and analytics company, for about $80 million. This acquisition has significant implications for the future of LinkedIn and the state of virtual hiring. Continue reading for more details on how this could affect recruitment in the future.
Why Oribi?
According to Chief Product Officer at LinkedIn, Tomer Cohen, LinkedIn's marketing solutions revenue has grown by 43% year over year. With numbers like this, it makes sense that LinkedIn would be looking to invest more heavily in that aspect of their business. Acquiring Oribi looks to be a logical next step for continued growth.
This purchase would allow LinkedIn to boost its technology platform and, in doing so, better assist customers, marketers, and recruiters. The goal is to help users make better decisions and get better results.
The acquisition tells us that LinkedIn is investing heavily in its flourishing marketing and advertising efforts. More than 57 million businesses build their pages on LinkedIn. The networking site also hosts over 24,000 virtual events and meetings each week. Oribi allows LinkedIn the opportunity to provide these organizations with more utility and functionality.
How Does the Oribi Purchase Impact LinkedIn?
Oribi allows LinkedIn to move in a new direction with its marketing efforts. These recent efforts open up analytics opportunities for customers, which will enable them to measure website conversions more easily.
LinkedIn's purchase signifies an overall desire to maintain a strong presence within the digital realm. However, the networking site will also see more competition as Google Analytics is a direct competitor of Oribi. This competition is one more factor that LinkedIn will need to consider as it plans for the future.
What Does LinkedIn's Acquisition of Oribi Mean for Virtual Hiring?
A study from March of 2021 suggests that hiring is a "brand experience," which means that employers are representing their brand even throughout the hiring process. This responsibility includes respectful communication and properly representing their organization. If organizations want to maximize their hiring potential, they need to focus on expanding brand messaging to potential candidates. Candidates often apply for organizations they admire.
Penry Price, vice president of LinkedIn Marketing Solutions, said, "We are seeing our customers lean more on virtual solutions to help them drive their business goals forward, including virtual selling and events." Price also pointed out that LinkedIn had seen a 150% year-over-year increase in annual virtual event creation and a 231% increase in attendance for virtual events. These statistics along with LinkedIn's decision to acquire Oribi indicate that virtual hiring isn't going away anytime soon.
How Can You Effectively Manage Virtual Hiring?
The ability to effectively manage the virtual hiring process is critical for organizations that wish to hire top talent. Consider this list of essential factors as you look to solidify your virtual hiring process.
Branding, as previously mentioned, is crucial for an organization as they establish an effective virtual hiring process. Many applicants will have already interacted with your brand before applying. Organizations need to have a brand worth talking about if they want to win over talent.

Utilize analytics to help you understand where your needs lie and how effective your process is. These numbers can include time to hire, time to fill, and even cost per hire. You need to understand these numbers to determine which methods are working and which strategies could use improvement.

Standardize your process. If you can codify hiring, you can continue achieving successful results and grow your business. Find strategies that work and get consistent. Standardization stems from planning and manager training. Both of which should be a foundational element of your organization.

Timing is one of the most important factors to consider as you focus your efforts on virtual hiring. If the best hires are only on the job market for an average of ten days, you will need to adjust your recruitment process to accommodate those short windows.

Creating a plan of action is crucial to managing your virtual hiring process. Take all of the previous points into account, and formulate a practical and achievable plan to set your organization up for growth and future success.
Additional Resources
You can also stay informed, educated, and up-to-date with HR news and other important topics by using BerniePortal's comprehensive resources:
Written by
Will Miranne
Will is an aPHR-certified writer on the marketing team at BerniePortal. He writes about healthcare, human resources, and benefits.