Written by
Bretton Chatham
Bretton is an aPHR-certified member of the Marketing Team at Bernard Health. He writes about HR, compliance, and benefits solutions.
Back to Blog
HR Generalist vs. HR Specialist: Which Career Path is Best for You?
Posted on March 15, 2022 In
HR
10 min read time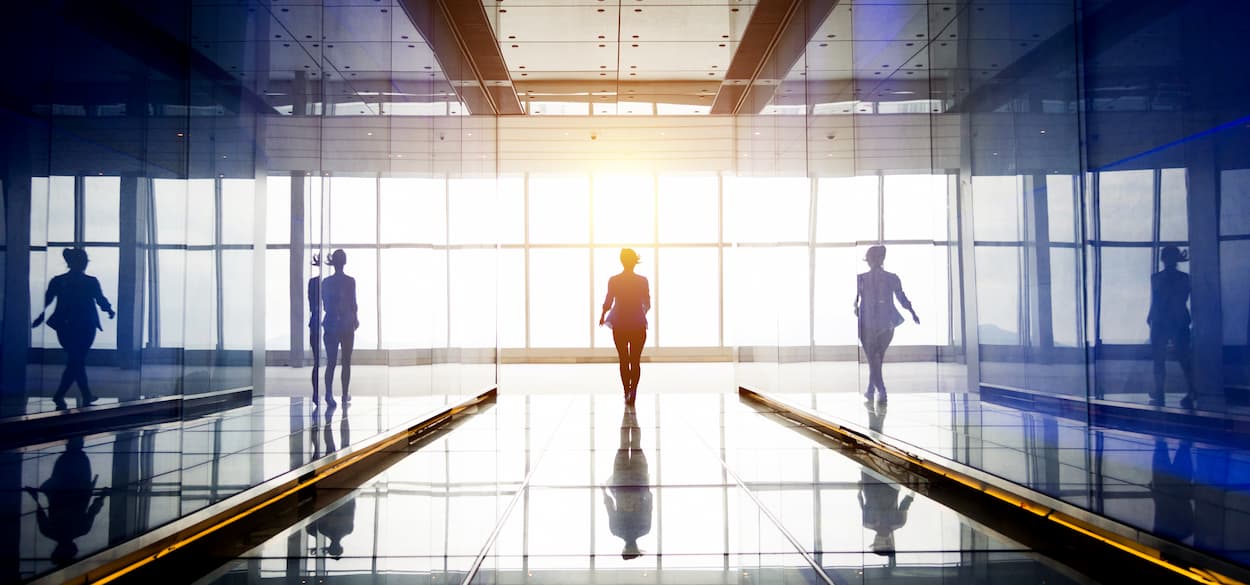 HR has so much to offer—to employers, to employees, and to career-seekers. In fact, if you're considering HR as your next career, it can seem like HR has too much to offer. The field covers so many areas of responsibility within organizations that it can be hard for the new HR pro to know which career path is best for them.
So, let's explore the difference between HR generalists and HR specialists, including which career path is best for you.
What is an HR Generalist?
If you're an HR Party of One, you're likely already an HR generalist, but for those of who are new to the field, generalists are—as the name suggests—responsible for all or most HR functions within an organization.
From recruitment to retention and from benefits to compliance, they often do it all. Due to the nature of their role, HR generalists are usually well-aligned with their organization's mission and vision. After all, they see it all, too.
As mentioned, generalists are commonly the only HR pro in small to midsize businesses. In larger organizations, you're more likely to find generalists in management and leadership positions, such as Director of Human Resources or Chief Human Resources Officer (CHRO).
You may also hear of more creative HR generalist titles, such as Head of People Operations or Senior Vice President of Strategy and Culture. The precise scope of responsibility in these positions varies by organization, but they tend to cover a wide variety of HR functions.
You can find plenty of training, education, and certification resources for becoming an HR generalist, and even the more specialized programs often begin with a holistic HR foundation.
What is an HR Specialist?
As you may have guessed, an HR specialist is responsible for a specific HR function within an organization. Specialists are usually part of a larger HR team within larger companies.
Many HR pros are attracted to specialization since it gives them the opportunity to focus on and improve in one or a few key areas, such as:
Benefits specialists focus on designing and managing employee benefit packages, including health, dental, vision, and retirement plans.
Compensation and Performance
Compensations and Performance specialists focus on developing and implementing compensation practices and managing employee performance, especially as it relates to compensation.
Human Resources Information Systems (HRIS)
HRIS specialists focus on adopting and supporting HR tech within organizations. HRIS specialists may work with a variety of software programs—such as payroll, time and attendance, and benefits administration—or they may work with a single, robust all-in-one HRIS like BerniePortal.
Payroll specialists focus on all aspects of payroll, including deductions, payroll tech, and calculating hours and overtime.
Recruitment specialists focus on the hiring process—often from a high-level, strategic perspective, which may include responsibilities such as training hiring managers or establishing onboarding policies.
Risk Management and Compliance
Risk Management and Compliance specialists focus on protecting employees from safety risks and the employer from legal risk, which often involves maintaining compliance with federal, state, and industry-specific regulations.
Training and Development specialists focus on developing and implementing employee and management training programs. This can include orientation for new hires or newly promoted employees as well as upskilling and reskilling for current staff.
Of course, simply knowing more about what it means to be an HR generalist versus an HR specialist may have only made your choice more difficult. So, let's compare them more directly to help you determine which career path is best for you.
HR Specialist vs. HR Generalist: Which Career Path is Best for You?
Before we discuss the finer points of comparison, it's important to emphasize how flexible HR careers can be. Whichever path you choose won't hurt you if you decide to switch later in your career, and the difference between generalists and specialists is not as rigid in the real world as it may seem here.
Most HR pros can transition smoothly from generalist to specialist. After all, being a jack of all trades means having some experience in all specialty areas. That's not to suggest, however, that HR specialists can't transition to a more general role; it's just a bit more of a learning curve.
In fact, you may start your career as an HR generalist in a small to midsize business and discover you really enjoy some responsibilities while begrudging others. So, you may decide to specialize in an area you enjoy at a larger organization. As you grow in that position, you may have the opportunity to step into an HR leadership role—which means you'll likely become a generalist again.
This could explain why HR generalists make—on average—$10,000 a year more than HR specialists. That figure includes HR leaders as well as beginners. In other words, an entry-level HR pro may not necessarily expect to make $10,000 more as a generalist than as a specialist. Still, the scope of a generalist's role—at every level—is more varied and far-reaching, which could lead to better compensation.
Starting your career as an HR generalist is a great way to explore which areas of HR you prefer, but if you already know where your passions lie, a generalist role could be frustrating. For example, if you want to focus your time on compensation and benefits, you may not enjoy having to manage recruitment efforts during a hiring surge.
In addition to organization size, salary expectations, and the variety of responsibilities, there are other factors to consider as well, such as personal strengths and labor market outlook. If you're detail-oriented and introverted, say, compliance and HR tech may be a better fit than recruiting—whereas an extrovert might prefer training and development.
Of course, it could be that—in the current labor market—hiring and training may be more in demand, and many organizations could be spreading out compliance and HR tech responsibilities among the whole HR team rather than concentrating them into a single position.
Even with this general advice, you'll still have to do your own homework, researching market trends and exploring areas of HR…which may lead you to wonder how to get more experience in HR.
How to Get More HR Experience
Here are a few ways to get your feet wet before diving into HR:
Look for opportunities to help with HR-related tasks at your current job. Every workplace has someone or some team responsible for benefits, payroll, compliance, etc., regardless of whether or not "HR" is in their title. Those hard-working folks would welcome some extra help.
Again, every workplace has someone in an HR role, even if it's not in their title. It's also likely you have several potential HR mentors in your social or LinkedIn networks.
Volunteer in your community:
Even if it's not the first thing that comes to mind when you think of volunteering, many community organizations and nonprofits depend on volunteers to perform HR duties like training, recruitment, and even maintaining compliance.
These experiences can give you a taste of what HR is like and also help you build up your resume and your network.
Additional Resources
Finally, take advantage of free online courses to help you learn the industry. Check out BerniePortal's BernieU courses—which are also approved for SHRM and HRCI recertification credit for those who are little farther along in their career as an HR pro. Here's a sample of what BernieU offers:
You can also stay informed, educated, and up-to-date with important HR topics using BerniePortal's comprehensive resources:
Written by
Bretton Chatham
Bretton is an aPHR-certified member of the Marketing Team at Bernard Health. He writes about HR, compliance, and benefits solutions.