Written by
Will Miranne
Will is an aPHR-certified writer on the marketing team at BerniePortal. He writes about healthcare, human resources, and benefits.
Back to Blog
What Happens to an Employee's Insurance if They Move?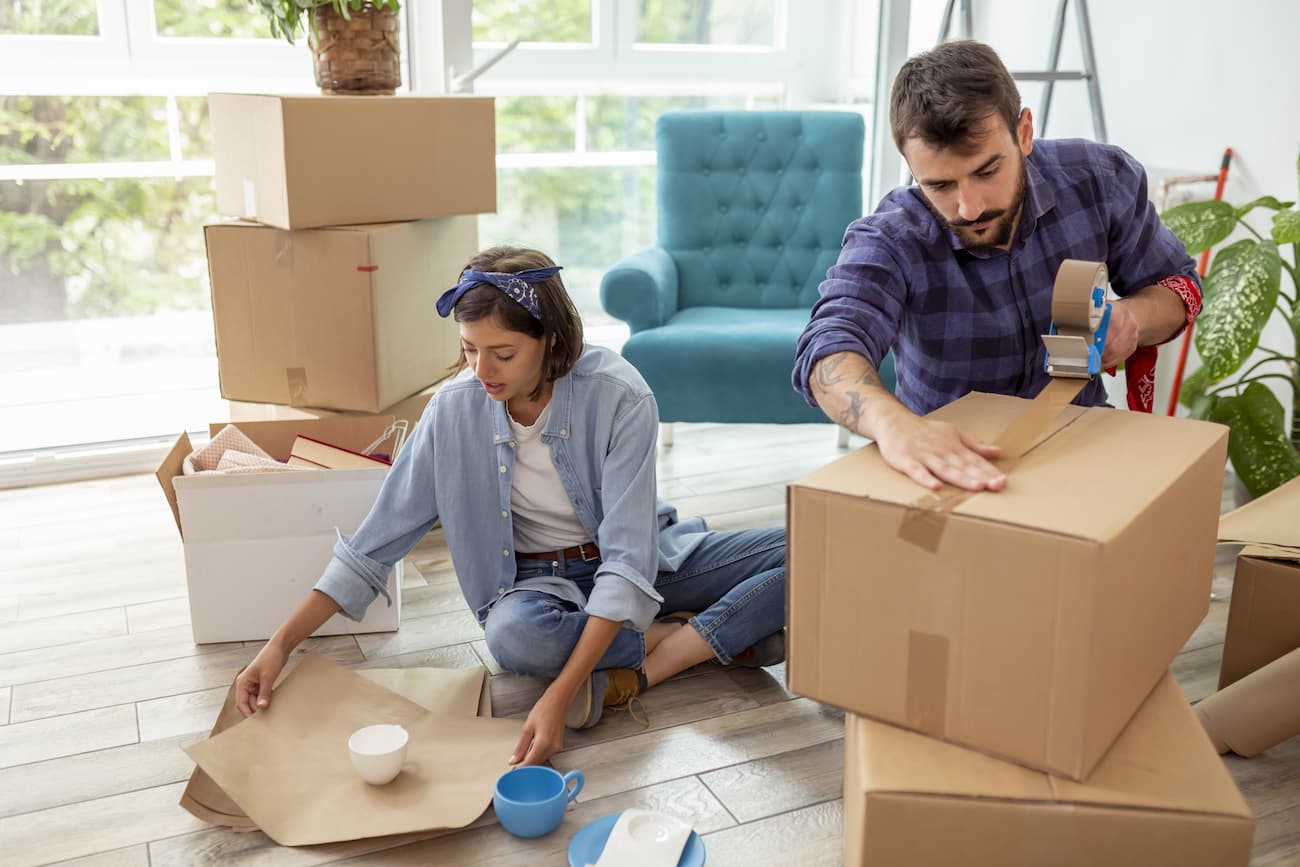 As the pandemic continues to disrupt the workforce, employers are looking for better ways to conduct business safely and efficiently. This involves many organizations relaxing workplace policies and even going fully remote. In addition, many employees have opted to move out of state in order to remain closer to loved ones.
While policies may be changing, one key factor to keep in mind is health insurance. Read on to learn about the impact moving has on an employee's health insurance, and how they might best remain compliant.
How has COVID Impacted Relocation?
It goes without saying that remote work has become a new standard for the workplace ever since the pandemic first began. While some organizations have returned to the office, many more continue their remote work measures in an effort to maintain the safety of their employees.
One of the more common concerns that has arisen as a result, is what happens to their insurance plan when a remote employee decides to move?
According to Pew Research Center, about 22% of U.S. adults said they either moved residences due to the COVID-19 pandemic or knew someone who did. Many employees who may have had to work from home chose to move closer to family or friends amidst the COVID chaos, for their well-being and support. This, however, affects an employee's insurance plan, which is a crucial benefit as we continue pushing through a worldwide multi-year pandemic.
How Does Moving Affect Your Insurance?
Typically health coverage is based upon your ZIP code, therefore if you are moving within your own ZIP code, your insurance is unlikely to be affected. However, if you decide to move outside of your current ZIP code you will need to report it to your insurance company or HR representative.
Depending on the new city or ZIP code you have moved to, you may need to choose between different network options and even be subjected to new premiums. It is also important to note which health professionals are considered "in-network." The cost for a visit to your current physician may increase if they are no longer in your health plan's network.
What Happens to Coverage When Moving Out of State?
When moving to a new state, you will be unable to maintain your current coverage and plan. You will be required to enroll in a new plan. Some health insurance companies do not reside in every state. Therefore if you are moving to a state that your current carrier does not service, you will need to purchase insurance coverage from an entirely new carrier.
Overall the insurance repercussions will depend on the carrier and available networks. While a new plan is going to be necessary, many major carriers have national networks and can support employees in almost any state or region in the U.S.
If the employee has coverage from state-specific insurance providers that are their own entity, they may need to work with their insurance provider to make sure they can find in-network care in their new state. For example, if an employee has employer-sponsored health insurance through Blue Cross Blue Shield of Tennessee, they can still receive care in another state as long as the doctor or hospital they visit is in-network with that insurance provider. For most people, it's not an issue.
Keep in mind that moving out of state is considered a qualifying life event. There is no need to worry about having to wait until the enrollment period opens again, as this move will trigger a special enrollment period.
For employees who move, the best way to proceed is to check their new neighborhood for doctors and hospitals and contact the insurance provider to see if they're in-network with their new plan.
Can Remote Employees Work Out of State?
While employees are permitted to work out of state should their employer allow it, they must follow the correct guidelines as far as compliance is concerned. It is now critical for employers to monitor their policies and employee living arrangements well beyond the implementation of said policies and arrangements.
According to SHRM, since the beginning of the COVID-19 pandemic, 28 percent of employees have been working out of state. Of this percentage, only one-third reported this change to their employers. This can pose large risks for employers who failed to withhold the proper amount of taxes. If the company receives an audit, then it can be penalized for this error.
According to SHRM, 93 percent of HR professionals were confident in where their employees were working, while only 33 percent of employees claimed to have reported those living arrangements.
When employees fail to report these changes and HR fails to maintain them, employers could face compliance complications, while employees may see their benefits nullified. Many employees may not be aware that they need to report the move in order to maintain their insurance or alter it should they need to. In this regard, it is crucial that employees notify their HR representative to ensure that their insurance is correctly changed to reflect the changes in residence.
Additional Resources
You can stay informed, educated, and up-to-date with important HR topics using BerniePortal's comprehensive resources:
Written by
Will Miranne
Will is an aPHR-certified writer on the marketing team at BerniePortal. He writes about healthcare, human resources, and benefits.