Written by
Bretton Chatham
Bretton is an aPHR-certified member of the Marketing Team at Bernard Health. He writes about HR, compliance, and benefits solutions.
Back to Blog
Department of Labor to Update Overtime Rule in 2022
Posted on December 16, 2021 In
HR
, In
Compliance
6 min read time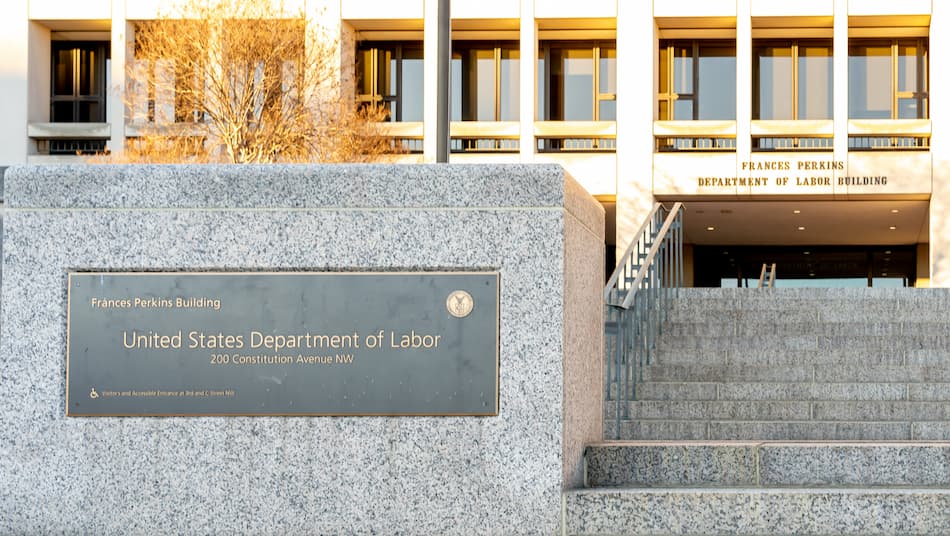 In a regulatory agenda published on December 10, the Department of Labor announced its intention to review and update Fair Labor Standards Act regulations regarding the overtime threshold.
Find out more about the announcement and what it could mean for your organization in 2022.
What's the Overtime Threshold?
The overtime threshold is a salary level used to determine which employees are eligible to receive overtime pay when they work over 40 hours in a single workweek. The federal rules governing overtime pay were established by the Fair Labor Standards Act (FLSA), which also described which workers are exempt from these rules and which are not.
For non-exempt employees under FLSA, the overtime rate is at least one-and-a-half times the regular rate of pay for any hours worked above 40 in a given workweek. FLSA defines a workweek as a consecutive seven-day period of time. Employers can choose to pay a higher overtime rate if they wish, but they must meet the minimum federal standard.
Exempt employees, on the other hand, do not qualify to receive overtime pay. The overtime threshold and certain job duties—not job titles—classify individuals for exempt status. These roles are typically based on a yearly salary whereas nonexempt workers are usually hourly.
The current overtime threshold is $35,568 per year or $684 per week, which went into effect on January 1, 2020.
What's Happening with the Overtime Threshold?
The recent announcement shouldn't come as a surprise.
In June, Secretary of Labor Marty Walsh mentioned to the House Education and Labor Committee that the Department of Labor (DOL) was reviewing the current salary threshold for overtime and may update the level based on its findings. Walsh added that the current level is "definitely" too low.
In the past two decades, the overtime threshold has become an especially contentious issue between Republicans and Democrats.
In 2016, the Obama administration sought to raise the threshold to $47,500 and to include a provision to automatically increase the salary limit every three years. But this rule was blocked by a federal judge before it took effect.
Then, in 2019, the Trump administration raised the level to its current rate of $35,568 per year or $684 per week, which took effect in 2020. This rule did not include a provision to automatically raise the threshold.
The Biden administration has signaled its desire to return to the approach attempted in 2016. In fact, Walsh indicated in the June hearing that the DOL thinks the rule should be reviewed—and possibly updated—regularly.
The DOL's December agenda appears to be the first real step in that direction, announcing it will propose an update in April 2022.
How Could Changes to the Overtime Threshold Affect Employers?
Along with the salary basis test, the overtime threshold is used to determine FLSA exemption, so a change to the threshold would mean recalculating the exemption status of all employees whose salaries fall under the new rule.
It's important to correctly classify employees under the FLSA guidelines. Whether an employee will be hourly or salaried is not left entirely to an employer's discretion, and the distinction is not as simple as "blue-collar" or "white-collar."
Misclassification is one of the most common compliance mistakes. It can be costly on its own, but it also has implications that can lead to further noncompliance issues regarding attendance, timesheets, payroll, and benefits.
To avoid this mistake, familiarize yourself with the FLSA and current overtime provisions. You may also refer to the North American Industry Classification System (NAICS) for a breakdown of how to classify most jobs by industry.
Additional Resources
You may be interested in 5 Employment Law Changes to Anticipate in 2022. You can also stay informed, educated, and up-to-date with HR compliance and other important topics using BerniePortal's comprehensive resources:
Written by
Bretton Chatham
Bretton is an aPHR-certified member of the Marketing Team at Bernard Health. He writes about HR, compliance, and benefits solutions.