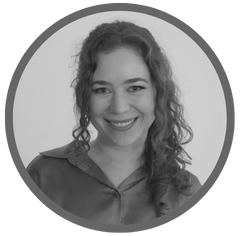 Written by
Aidan Farrish
Aidan is an aPHR-certified writer on the marketing team at BerniePortal. She writes about HR, healthcare, and benefits.
Back to Blog
Are 'Workcations' Harming Your Organization?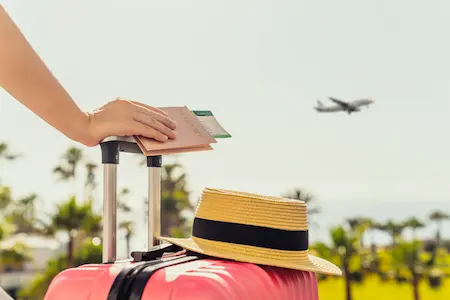 Have you ever seen someone sitting by the pool, laptop open, with a tropical drink in hand? If you haven't, it's only a matter of time.
During the pandemic-affected era, many became accustomed to working away from their homes at their convenience. Due to not being in the office and out of sight of employer monitoring, employees could easily bring their laptops on trips and save up their PTO while firing off emails, if needed.
While this seems like a clever workaround, the truth is less appealing: workcations harm not just your organization's bottom line, but also the employee in question and their colleagues.
What Are "Workcations"?
You may be wondering what a workcation is, and how it looks in real life. It's a vacation, except you don't take PTO and you still attend meetings and respond to emails—but maybe you're on a tropical island while doing so. Or at a ski lodge; whatever your vacation, or "workcation," preference may be.
COVID-19 impacted the way workers consider vacation time. However, as we get further away from the days of shutdowns and stimulus checks, PTO bounceback has been slow to catch up. This could be because hybrid and remote work trends enable employees to take workcations.
Can Workcations Harm Your Organization?
Workcations not only harm your organization, but they also harm the employee and their relationships with colleagues. And perhaps, most importantly, they directly impact your organization's finances.
If you have employees that are hourly and are not using a clock-in/clock-out tool that is location-locked to prevent employees from clocking in anywhere, then you're running a high risk of timesheet fraud. Timesheet fraud doesn't just harm trust in your workforce and build resentment—it can hurt your organization financially.
For example, consider that you have hourly employees who are remote or hybrid. They clock in and out on an app utilizing point solution software, which is software specifically designed for one purpose, in this case for tracking time and attendance. Little did you know, on days out of the office, your employee Alice is not sitting at her desktop working on projects. She's actually driving to a nearby lake for a day on the water.
However, she clocked in right at 8:00 a.m. and, in doing so, assured her manager that she was present and working. Her manager will turn in Alice's timesheet for payroll, and you will make a good faith assumption that the hours logged are accurate and will cut a check for that pay period.
Alice's workplace does not have structures in place to discover her workcations. She feels as though she's getting away with it. Although she knows her actions would draw criticism from her colleagues and leaders if they knew, because she's doing the bare minimum and is "still working," she considers her workcation a day well spent.
"Workcations" are how many may rationalize their lack of attention while away from their work environment. However, Alice is committing time theft. Her actions are inhibiting the goals of her role and her team, ultimately harming productivity as a whole, and therefore hurting the organization's bottom line in two ways:
Preventing the timely completion of projects and other duties that drive your organization's success.
Acquiring payment for hours not worked.
This is time and money your organization loses due to employees abusing the system. But, this isn't the only way workcations hurt your organization.
Employees on workcations are using a working day for personal reasons rather than to advance their goals or career. Therefore, they complete projects behind schedule, fall behind set metrics of success, and ultimately damage their career prospects.
They also fail to truly take time off, so while their focus may be on the vacation part of their workcation, the back of their mind is still thinking about work—which can lead to burnout, according to career consultant Marty McGovern. Marty continues to say that workcations ultimately harm the mental health of employees, as "People who take workcations may feel guilty for not being able to fully enjoy their vacation or for not being able to fully concentrate on work."
The impact on the employee is clear; however, it is critical to note the effect workcations may have on the people who are not going on them. They witness their colleagues slacking off and experiencing little repercussions. This can engender bitterness and resentment, especially if they are left to pick up the slack for their coworker who's sitting beach-side with a laptop half open.
Deepening the divides between teams negatively impacts overall productivity and spreads harmful ripple effects to other teams that may be witnessing the fracturing. So, even if Alice were reprimanded for her workcations and ceased that behavior, her reputation and value as a team member would still be tarnished.
Workcations have the ability to damage many parts of your organization, from your overall culture to your individual contributors all the way to your bottom line. However, there are ways to prevent employees from taking "workcations."
How to Prevent Workcations
Preventing workcations is twofold: first, create and enforce a clear PTO policy; second, use a time and attendance feature that only lets employees clock in and out at certain locations.
To start, ensure your employees know that workcations are unacceptable. In fact, define it in standardized documentation, such as your Culture Guide or Employee Handbook. Group it with your PTO policy, and use an onboarding feature of an all-in-one HRIS to ensure everyone has read the policy and signed their acknowledgment of the rules.
For extra guidance on updating PTO policies, you can use a PTO policy template to kickstart your writing. Also, consider using a PTO feature to house your policies, so employees can refer to it at any time and track their own PTO usage. A PTO feature in an all-in-one like BerniePortal also enables the HR administrator to grant managers access to accepting or denying requested PTO for their own teams, so you would no longer have to be the ultimate authority on all matters of time off.
Once your employees know and agree to your PTO policies, and can see their policy and track their PTO usage, you can move to the second part of the solution.
Clocking in and out is key to tracking hours and running accurate payroll for hourly employees. However, not all point solution software is comprehensive enough to fulfill all of your organization's needs. You can use a time and attendance feature of an HRIS like BerniePortal to let your people clock in and out—in specific locations.
For example, if Brayden is expected to be in the office for a certain amount of time in order to reach 40 hours per week, BerniePortal can use location data to create a set radius where Brayden can clock in or out in the office. That way, he couldn't clock in on the drive to work, and he couldn't clock out at home. His hours would be accurate every time, with no extra minutes to add or subtract due to travel or lunch breaks.
If you don't need to lock clock-in/clock-out to a specific location, BerniePortal lets you configure the settings to however best fits your organization's needs. It may not be feasible to require hourly workers who visit different work sites to be location restricted; BerniePortal works with you to find your best solution to improve your role and keep your workforce happy.
An all-in-one like BerniePortal will take the time and attendance data and PTO data to naturally populate the payroll feature, so your payroll is run at the click of a button. This comprehensive system keeps employees accountable, managers informed and attuned to the needs of their direct reports, and streamlines your HR role so you can focus on other tasks.
Additional HR Resources
You can stay informed, educated, and up-to-date with important HR topics using BerniePortal's comprehensive resources: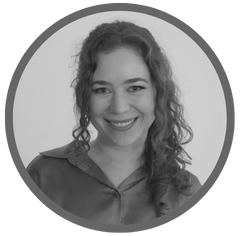 Written by
Aidan Farrish
Aidan is an aPHR-certified writer on the marketing team at BerniePortal. She writes about HR, healthcare, and benefits.