Written by
Will Miranne
Will is an aPHR-certified writer on the marketing team at BerniePortal. He writes about healthcare, human resources, and benefits.
Back to Blog
How Can the 90-Day Rule Boost Retention?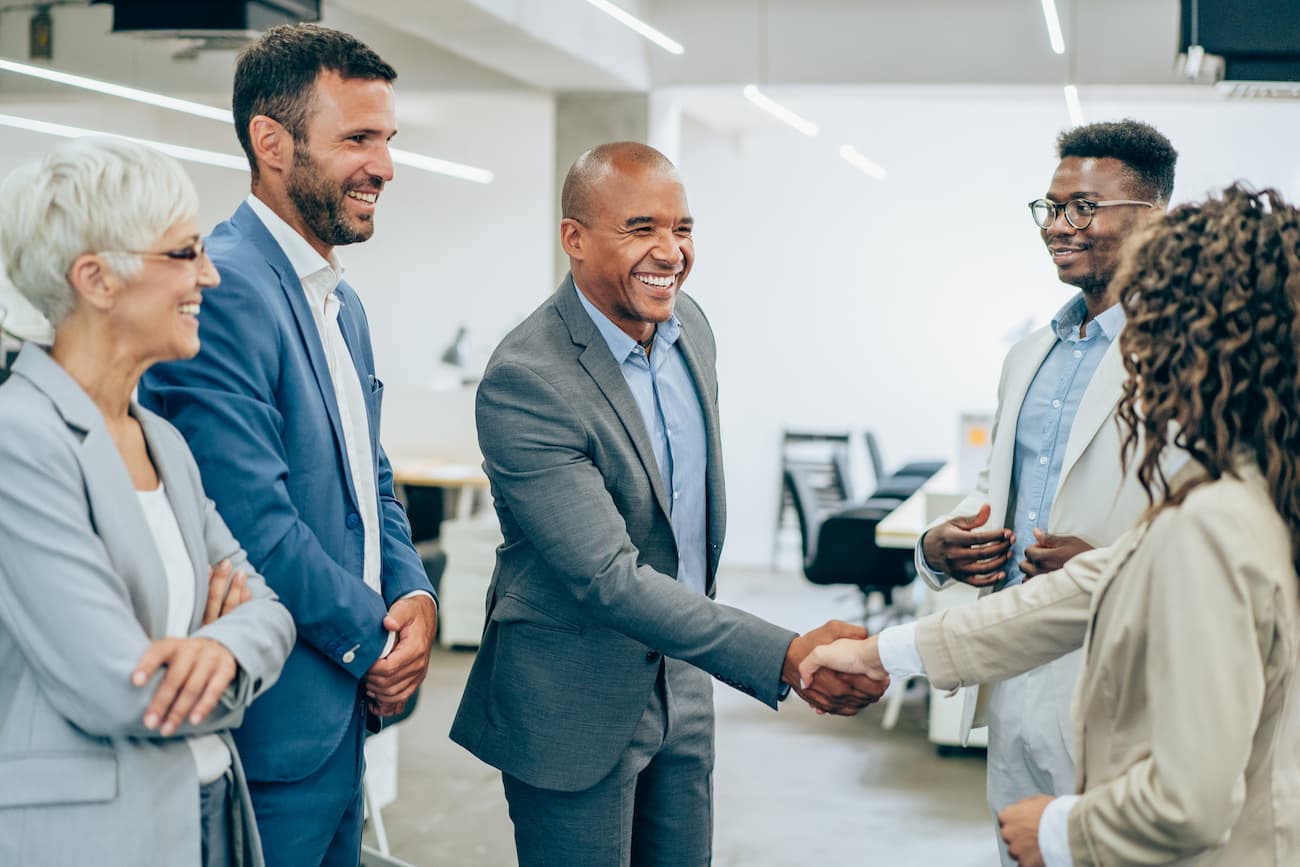 In this time of economic uncertainty, organizations are seeking ways to retain their employees. After all, improved retention can boost the chances of an organization edging its competitors and growing its business. While working to improve retention efforts, organizations should account for the 90-day rule.
Read on to learn about the 90-day rule and how it can help you improve long-term retention within your organization.
What Is the 90-Day Rule?
The 90-day rule refers to the idea that the first 90 days of employment are critical to the overall retention of employees. American employers agree that these first three months can significantly impact whether employees choose to stay at your organization long-term. In fact, according to a 2022 survey, more than 17% of employees who quit their jobs will do so within the first month.
If organizations want to improve long-term retention efforts, they need to recognize the importance of this checkpoint and act accordingly.
Why Is the 90-Day Rule Good for Business?
The 90-day rule has certainly gained traction in recent years, with companies such as Chipotle and Waste Management agreeing that the 3-month milestone is crucial to keeping employees long-term.
Organizations must heavily rely on front-end employee management strategies to maintain employees, such as improved and competitive benefits, heightened recruiting efforts, and streamlined onboarding. And while it may take resources and time, streamlining an onboarding process that represents the actual job responsibilities, company culture, and growth opportunities can boost your overall retention rates. Even hiring methods such as interviews and assessments should portray the true nature of the job.
The Great Resignation is real, and if employees are not comfortable within an organization or feel they were misled in any way, there is a real chance they will walk away within the first few months.
Employers only get one first impression. When a new employee joins a team, it won't take long for them to form an opinion on the state of the organization. Employers need to engage employees right away. Show them all the competitive benefits you offer, the culture you have established, and how the employee should look to make an impact. Employees should always feel they are needed and wanted.
In a market where organizations offer every possible benefit to attract top talent, maintaining current employees is all the more vital.
How Can Organizations Use the 90-Day Rule to Boost Retention?
Organizations will need to rethink their benefits if they hope to boost retention efforts. Benefits should provide employees with assistance in aspects of their lives that they find valuable. By being intentional about the benefits you choose, you can factor in many different variables and adjust your offerings to reflect the market and the desires of current job seekers.
It is not enough to hope employees are attracted to your employer-sponsored health plans. Unlimited PTO, pet insurance, commuter benefits, and mental health benefits are all offerings companies provide in this competitive market. So take time to research what competitors in your industry offer and prove to candidates you are an organization that looks out for its workers.
Once onboarded, continue to impress upon employees that they are valued. Provide detailed literature on all of their benefits, and incorporate them into their teams as quickly as possible.
Consider providing an employer-sponsored team lunch to introduce the employee to the rest of the team and help them get to know the organization better.
Remember that in these times of high inflation and economic uncertainty, the organizations that manage to both attract and retain talented employees will likely be the ones to outlast the competition and find success where others may not. Keep focused, and always make the first 90 days count.
Additional Resources
You can also stay informed, educated, and up-to-date with retention strategies and other important topics by using BerniePortal's comprehensive resources:
Written by
Will Miranne
Will is an aPHR-certified writer on the marketing team at BerniePortal. He writes about healthcare, human resources, and benefits.