Written by
Will Miranne
Will is an aPHR-certified writer on the marketing team at BerniePortal. He writes about healthcare, human resources, and benefits.
Back to Blog
What Are Training Agreements—and Should Organizations Consider Them?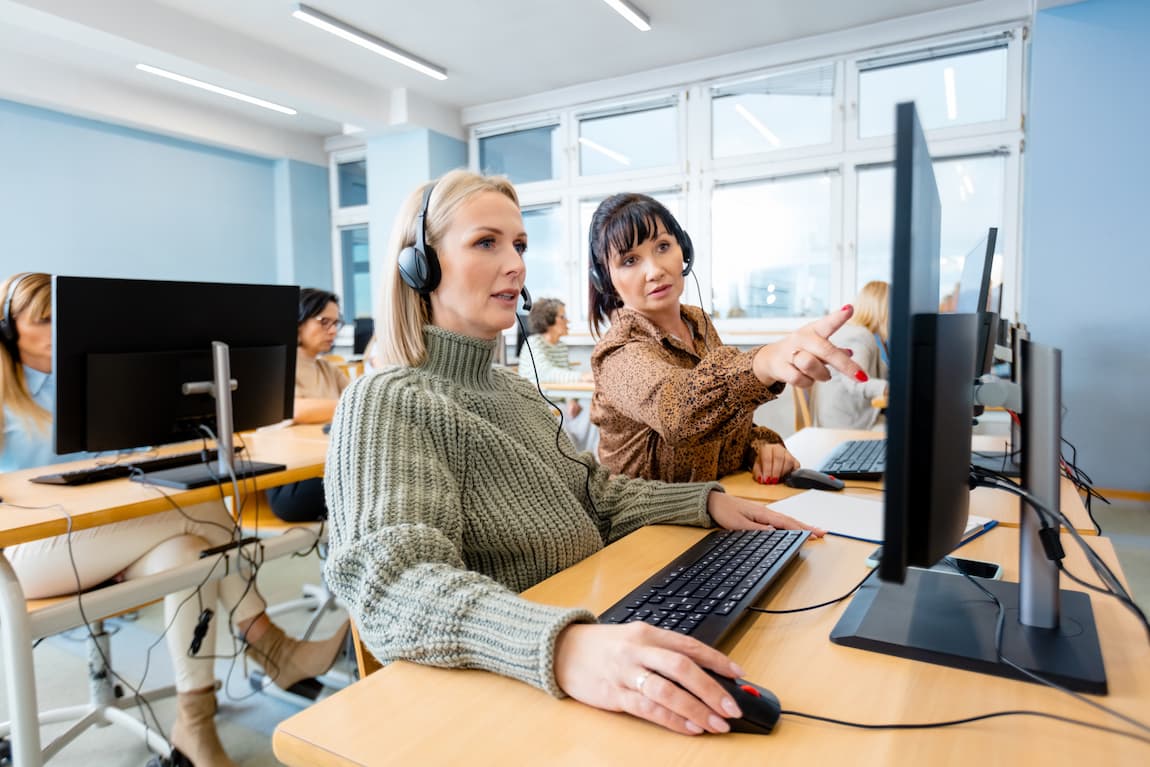 Nearly every organization offers training, such as required licensing or product or service training. But when employees decide to leave shortly into their tenure, organizations lose the time and money spent on training. To fight this turnover, some organizations employ a training repayment agreement.
Read on to learn more about these agreements and whether your organization should consider using them.
What Are Training Repayment Agreements?
Training repayment agreement provisions (TRAPs) are contracts between an individual and their employer, requiring the individual to pay an employer for provided training should the individual quit within a specified time frame. Other interchangeable names are training reimbursement agreements, training agreements, or training clawback.
Here is an example of TRAP:
Tommy runs a real estate business Called Tommy's Dream Homes. When Tommy hires new employees, he requires them to undergo one week of training. Tommy's Dream Homes' TRAP states that if an employee leaves within six months of being hired, they will be required to pay $1,000 to the company to cover the costs of training.
It is also possible that a company's TRAP works on a scale. If you stay for six months, you owe 100% of the cost, but if you wait for an entire year, you only owe 50%. Again, any sliding scale or total numbers can vary greatly depending on the industry and company.
What Industries Are Impacted By TRAPs
Cornell Survey Research Institute told Reuters that approximately 10% of the American workers surveyed in 2020 claimed to be covered by a TRAP.
The healthcare industry generally sees many TRAPs, as do hospitality and transportation. One common denominator is that these industries all suffer from high turnover rates and regular staffing shortages. According to Reuters, National Nurses United performed a survey featuring 1,698 nurses. Of these, 589 found these agreements commonplace in the industry, and 326 said they were required to pay back employers if they left the company before a specific period.
Some truckers claimed they would be required to pay back up to $6,000 should they leave before the agreed-upon date.
While these are common industries, TRAPs can appear in just about any industry if the employer opts to include one in their policies.
Are TRAPs Regulated?
TRAPs can be considered legal, but it is not always straightforward. While the agreements can be legally permitted, there may be issues regarding the obligations of repayment depending on the industry requirements. One example is Simran Bal, who went to court against her previous employer Oh Sweet Salon. The salon asked her to pay back $1,900 for the training she was required to attend. Bal was already licensed in all the areas the training covered and the court ultimately dismissed the case as Bal never actually completed the training.
It can be complicated to enforce these agreements depending on the situation. There is also quite a bit of pushback on TRAPs in Washington. Senator Sherod Brown is working on releasing more legislation that would put further regulation on the usage of these agreements. Minnesota Attorney General Keith Ellison is also assessing these agreements from the State level.
Should You Include a TRAP In Your Hiring Strategy?
Every industry is different, requiring different strategies for bringing on new employees. If you believe that a TRAP is necessary for your organization, then you should first consider these points:
Regulation may be in the works. As some politicians continue to push for regulation, agreements may be required to change or become null and void altogether. Keep a close eye on the current legislation to ensure compliance.

You May deter candidates. While some candidates may not mind, others may be turned off by paying for training if they decide to leave. If you struggle with turnover, a training repayment plan might sound like a good idea to deter employees from leaving, but it could also hurt recruiting.

Is it necessary for your employees? Some training is needed, such as learning how to drive and maintain a large semi-truck or handle specific medical equipment. But if your industry's required training is unnecessary, the TRAP may not hold up in court.

Remain transparent. If a TRAP is the best path forward, and you have considered all options, then the best thing you can do is remain transparent upfront. Let employees know that you plan to include a TRAP and that they would need to stay with the company for so many days, months, or years to no longer be required to pay back the cost of training. Be sure you also include the cost of training. This will help prevent any legal battle down the line and show your employees that you are looking out for their best interests and the company.
All in all, TRAPs are a tricky business. They can be helpful, and they can also be painful, both for the employer and the employee. No business wants to go to court, and no employee wants to be blindsided with hefty costs upon leaving their company. If you choose to utilize a TRAP, do your due diligence to maintain transparency and compliance, as these agreements' ultimate fate is yet to be fully determined.
Additional Resources
You can also stay informed, educated, and up-to-date with TRAPs and other important topics by using BerniePortal's comprehensive resources:
Written by
Will Miranne
Will is an aPHR-certified writer on the marketing team at BerniePortal. He writes about healthcare, human resources, and benefits.