Written by
Will Miranne
Will is an aPHR-certified writer on the marketing team at BerniePortal. He writes about healthcare, human resources, and benefits.
Back to Blog
How Upskilling is Revolutionizing Retention Strategies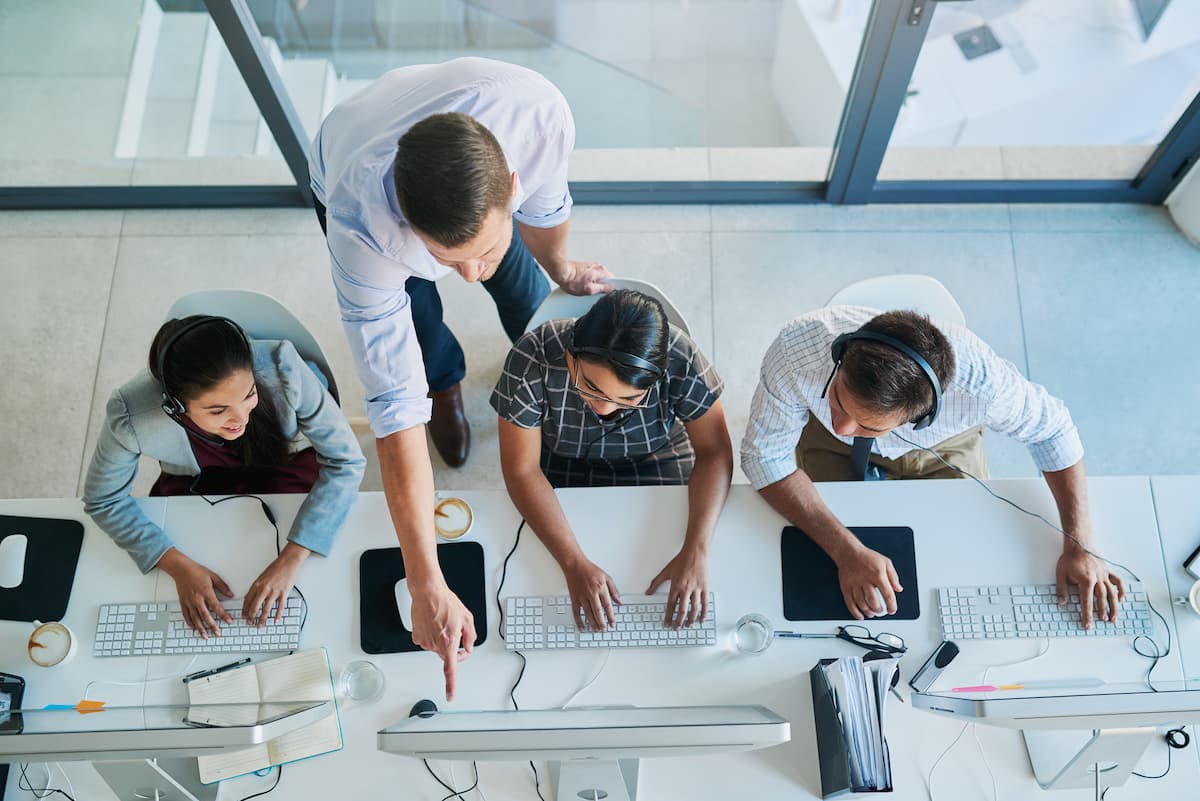 Retaining employees is becoming increasingly difficult amidst the Great Resignation. With nearly 38 million employees resigning through October of last year, organizations are looking for creative ways to incentivize current employees to stay.
One way to do this is by focusing on the future potential of an employee and promoting their career growth through training initiatives. Read on to learn about upskilling and how you can effectively improve your retention rates through personalized training programs.
What is Upskilling?
Upskilling refers to the act of teaching an employee new or additional skills. This can be through continuing education, in-house training, or even by earning certifications. According to the Association for Talent Development, offering employees new sets of skills can boost productivity, reduce turnover rates, improve employee satisfaction, and increase employee retention.
Upskilling is also a way to ensure your organization is preparing for the future. Many employees are lacking in specific skills needed for their position regardless of work experience. The focus should be on upskilling quality candidates with an aptitude for learning.
Upskilling differs from reskilling which entails teaching employees new skills for the sake of completing a different role or job function.
The Value in Future Potential
In the past, employers had turned to qualified candidates with enough job experience to complete the functions of their position with ease. The issue with this strategy is that it was not future-proof. Now, employers are realizing the value of continued training and upskilling. One way to capitalize on this is by opening up your organization's job pool to employees who may not have the correct job experience, but who display an eagerness for learning new concepts and skills.
By focusing your time and energy on employees who display the qualities you wish to develop, you will find yourself with a much larger pool of candidates to choose from.
Consider not only the candidate on the paper but the ways in which they think. The intangibles are sometimes more valuable than experience. These unproven skills, when developed, can raise the ceiling of an employee in ways that past experience will not.
Evaluate Needs to Create New Programs
When building out new learning programs it is important to first consider your organizational needs and the skill level of your employees. Too often, organizations will build out learning programs without considering employees' skills gaps. In what areas are your employees proficient, and what skills do they lack?
Focus on skill sets that will boost overall performance as well as productivity. This can mean finding a group of skilled employees who need extra attention in one specific area. This will ultimately depend on your employees and where the biggest needs lie. What matters is taking the time to find the need and address it directly with a well-formulated learning program.
Customize Training Methods
One of the most important benefits you can offer to your employees is a personalized method for growth. Every employee is different and will require different tools to help them succeed. Some employers send employees off-site for training and development while others focus more on micro-learning experiences on site. There are benefits to both, but the real benefit lies in the option to choose.
By offering an employee the option to learn in a number of ways, you can ensure that you are giving them the training that best matches their needs and preferences. These learning opportunities will send a message to your employees about the organization's culture. A strong culture offers the best foundation for retention.
Track Real Results
Employee development programs continue to grow, and as they gain visibility from employers, program results will become much more valuable. Measuring these results will help you to gauge the success of the programs as well as offer direction for further growth and improvement.
Offering a post-training survey can provide invaluable insight into the overall effectiveness of the program. As previously mentioned, these programs are geared toward future development and employee success. Your organization will need to adapt and also make continuous improvements to the program based on the feedback you receive.
Results will not come overnight. They take time and practice. That said, you cannot expect a training session alone to improve employee skill sets. It is more valuable that your employees gain a clear and working understanding of how something works as opposed to soaking up a large amount of information without fully understanding the concepts themselves. Offer opportunities to practice what they learn until they fully grasp the concept.
Written by
Will Miranne
Will is an aPHR-certified writer on the marketing team at BerniePortal. He writes about healthcare, human resources, and benefits.