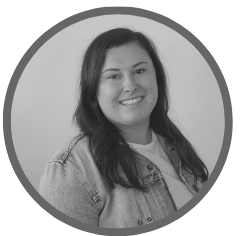 Written by
Alexis Merrill
Alexis is an aPHR-certified member of the Marketing team at Bernard Health. She writes about HR technology, healthcare, and more.
Back to Blog
Streamline Recruiting Efforts with BerniePortal's Applicant Tracking
It's no secret that a successful business starts with successful recruiting. Many HR teams face the challenge of streamlining their organization's recruiting efforts, and often as an HR Party of One. From managing candidates and scheduling interviews to onboarding new hires, there is a lot to juggle when recruiting new talent.
More and more, employers and HR leaders are turning to Applicant Tracking Systems (ATS) to optimize the recruitment process in the current competitive hiring environment. These platforms help level the playing field for small- and mid-sized employers, meaning you can better compete for top talent against big businesses. Read on for how BerniePortal's Applicant Tracking System can help your organization streamline its recruiting process.
How Applicant Tracking Systems Streamline the Recruitment Process
Basic ATS functions include job post creation, sharing, collaborative candidate review, applicant communication, and job offering tools. HR leaders can attract candidates, manage applicants, make offers, and onboard new hires via one streamlined tool for all of their recruiting and hiring needs.
When hiring managers and HR use an ATS, they streamline and centralize all hiring processes through a single digital hub. As a result, applicant tracking systems make recruiting and talent acquisition more efficient and effective—and allow smaller employers to find the best talent.
In doing so, both management and human resources can spend less time on the administrative side of recruiting and more time finding the right people for the right roles.
Highlights of BerniePortal's Applicant Tracking System
Organization Made Easy
When it comes to recruitment, it's essential to remain organized to ensure nothing falls through the cracks. BerniePortal's Applicant Tracking System streamlines the application review stage by notifying hiring managers of every new application and housing all information in one centralized database. Regardless of where the candidate applied for the open position (via a post on Indeed, the company website, LinkedIn, Facebook, etc.), all applications filter through BerniePortal.
Whether you are trying to fill positions promptly or have flexibility, storing all resumes and applicant contact information in one place makes it easier to schedule and coordinate interviews with applicants. Being organized speeds up the process each step of the way and creates a positive candidate experience in return.
Streamline Candidate Pipelines
Once a candidate gets into your hiring pipeline, it's important to keep them moving forward. Easily track, filter, and move your candidates through your hiring process in just a few clicks.
Finding great candidates is no small feat in the hiring process. Let's say you have a great candidate that doesn't entirely fit the role you are currently hiring for; BerniePortal allows you to mark the candidate "declined/keep in mind," to consider for future opportunities.
Collaborative Hiring Decisions
When hiring for an open position on your team, chances are the decision won't only affect your team, but the organization as a whole. It's important that all stakeholders involved in a hiring decision stay in the know. Internal Feedback allows hiring managers and hiring influencers to communicate next steps and/or hiring decisions, without leaving the centralized hiring hub in BerniePortal.
Custom Hiring Stages
Not every organization operates the same, and hiring processes tend to reflect this. Each hiring stage of the candidate pipeline in BerniePortal can be updated in the order your organization wishes. Perhaps your organization prefers to do an email screening before you advance a candidate to a phone interview. You are able to adjust this in BerniePortal at any time.
Customizable settings allow you to mirror your organization's hiring process and ensure a more streamlined and personal hiring experience.
Timely Email Notifications
It can take weeks to find the perfect candidate. Or if you're lucky, maybe even a few days. No matter the timeline, it's important to stay on top of communication to give the candidate a positive impression.
Hiring managers can keep close tabs on applicants through email notifications sent directly from BerniePortal. Likewise, candidates will receive an automated email when they apply for your company's open position. These automated email messages can be customized, adding a personal touch for your organization.
Intuitive Dashboard
Put your best foot forward as an organization by constantly evaluating how well your recruitment process performs. Quickly access comprehensive recruiting analytics from your BerniePortal home dashboard, including open jobs, the average time to hire, and the number of applicants per hiring stage.
Save Time with Templates
During the recruiting process, every interaction matters when hiring managers communicate with job applicants. And how an organization interacts with candidates even before the interview stage can set the tone for how they perceive the company.
Using email templates helps maintain a high-quality, consistent experience during the application process for all candidates. HR and hiring managers can customize and save frequently used email templates, speeding up the hiring process.
Widen Applicant Pool with Job Board Integrations
Searching for the perfect candidate can be time-consuming. Indeed integrates with BerniePortal's Applicant Tracking Feature, allowing hiring managers to post open positions directly to their job boards, allowing your organization to expand the applicant pool in just a few minutes.
All applications submitted via Indeed will automatically filter through BerniePortal, ensuring nothing falls through the cracks even when the applicant number increases.
Onboarding
Once your candidate signs your offer letter, the organization's hard work doesn't stop there. Seamlessly transition your new hire into an intuitive onboarding experience from BerniePortal's Applicant Tracking, in just a few clicks.
BerniePortal eliminates the redundancy of filling out the same information twice by automatically populating onboarding forms with data collected during the recruitment process. A swift onboarding process starts before the new hire's first day, allowing for more time spent getting up to speed with their new position and less paperwork.
Applicant Tracking as Part of a Robust, All-in-One HRIS
Each feature of BerniePortal works in harmony with one another, solving unique problems HR professionals face daily. From the beginning of the employee funnel, Applicant Tracking helps hiring teams streamline their recruiting efforts while leaving a lasting impression on candidates. With a seamless transition into onboarding, new employees are set up for success long before their first day arrives.
BerniePortal allows HR pros to focus on more strategic roles and empowers employers to spend less time on administration—and more time building the businesses they love. Request a demo of BerniePortal today!
Additional Resources
You can stay informed, educated, and up-to-date with important HR topics using BerniePortal's comprehensive resources: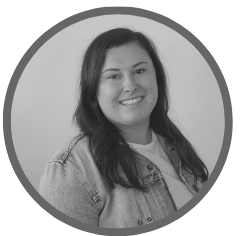 Written by
Alexis Merrill
Alexis is an aPHR-certified member of the Marketing team at Bernard Health. She writes about HR technology, healthcare, and more.