Written by
Will Miranne
Will is an aPHR-certified writer on the marketing team at BerniePortal. He writes about healthcare, human resources, and benefits.
Back to Blog
The Rise of Fertility Benefits–A New Must-Have?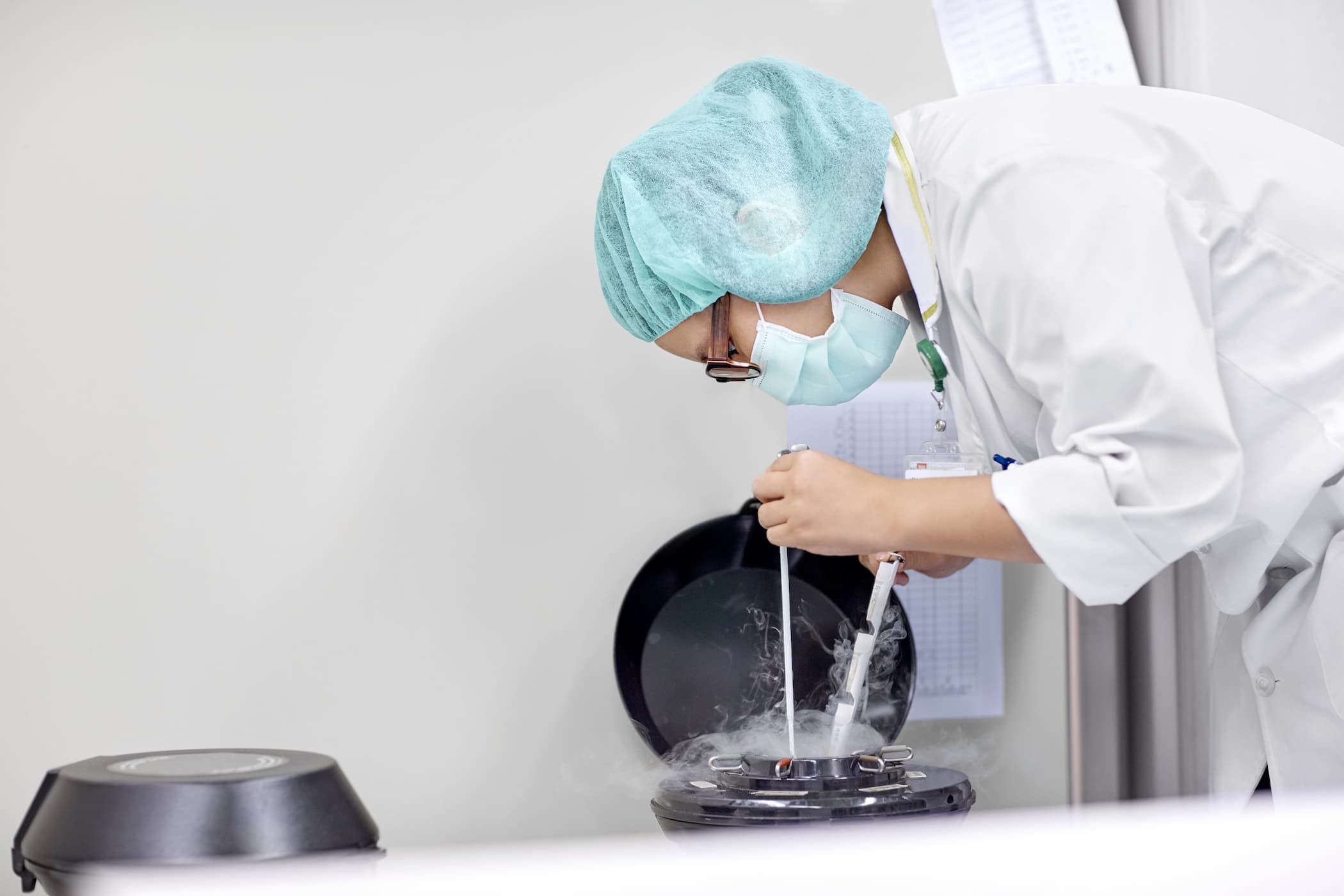 Attracting top talent has become increasingly difficult for organizations with too many open positions and too few candidates to fill them. This imbalance has caused competition, leading employers to offer more extensive benefits packages.
As a result, one benefit that has been growing in popularity is egg-freezing. In-vitro fertilization treatments and egg-freezing benefits have increased dramatically in the past year. Here's what employers need to know.
What Do Fertility Benefits Entail?
Companies have begun offering egg-freezing benefits to draw more candidates. The offering has been attractive particularly to women between the ages of 25 and 40, same-sex couples, and those struggling with infertility. This fertility benefit allows employees to preserve their eggs and start a family when they had previously struggled to conceive.
Many candidates may not be able to afford expensive services like in-vitro or egg-freezing. If an organization is willing to pay for or supplement this service to help with family planning, it could appeal to many candidates.
Many fertility packages involve a lifetime amount allocated for the egg-freezing process. This is typically around $25,000 and can account for roughly two rounds of in-vitro or approximately one round of egg-freezing.
Are Fertility Benefits a Must-Have?
A survey from Mercer indicates that in 2015 approximately 23-24% of large employers (classified as 500 employees or more) offered in-vitro benefits. Over the next five years, this number grew steadily at about 3-5%. However, it jumped up to 36% in 2021.
Similarly, egg-freezing has grown in popularity—with the percentage of large employers offering the benefit increasing from 5% in 2015 to 15% in 2021.
The rise in these benefits can be largely attributed to the overall increase in labor market competition. The current market reflects a greater need for workers than are available. With so many vacant jobs, employers have had to find ways to stay competitive and adapt. One solution has been offering what were previously considered "luxury benefits." Fertility treatments were long considered a luxury but have proven to be successful in attracting talent.
Aja Harbert, human resources director at B Capital Group, said that fertility was a considerable part of their recruitment strategy and even helped land them four candidates deciding between competing offers.
Benefits are one of the most crucial ways to remain competitive, and fertility benefits are no exception. It is safe to say that fertility benefits are no longer the luxury they once were. They have become a staple in many large companies' benefit packages and may become increasingly necessary to attract certain employees who have several competing offers.
Which Industries Are Offering Fertility Benefits?
Fertility benefits began as a benefit for organizations within the tech industry as a way to attract young talent. It has since made its way into financial corporations, consulting firms, manufacturing industries, and even retail.
This growth has also been a massive boon for the family planning industry. With more organizations offering these benefits more individuals are utilizing them, which has grown business for family planning vendors as well. As business grows for these family planning organizations they are able to offer a more holistic approach. The entire fertility industry seems to be hitting its growth spurt due to these increasing benefits, and it doesn't show signs of slowing down any time soon.
How Are Organizations Affording Egg-Freezing Benefits?
Traditionally fertility benefits have not been a go-to benefit primarily due to the perception that they hold a hefty price tag. Interestingly enough, a Mercer survey found that 97% of employers currently offering the benefit found no significant correlating increase in health plan costs.
The ability to provide a safe pregnancy with minimal complications can help offset health plan costs. If employees are not offered this coverage they are more likely to seek out cheaper treatment options, which can increase the likelihood of multiple births. If a woman bears twins or triplets she is more likely to experience birthing complications and incur higher medical bills, much of which falls on the employer.
Nonetheless, if employers are concerned about the potential cost of adding such a benefit, they can consider adding a cap to the benefit in the form of a lifetime amount. Employers may be concerned that, if the option is available, a large portion of workers would utilize it, ultimately increasing costs. Mercer suggests this is not the case, and only a few women would need to utilize the treatment.
The reality of fertility is that as more and more couples wait longer to start a family, these benefits will continue to grow in popularity. If you are looking for ways to attract more candidates to your organization and offer a more competitive benefits package, you may want to consider fertility as a potential option.
Additional Resources
You can also stay informed, educated, and up-to-date with fertility benefits and other important topics by using BerniePortal's comprehensive resources:
Written by
Will Miranne
Will is an aPHR-certified writer on the marketing team at BerniePortal. He writes about healthcare, human resources, and benefits.