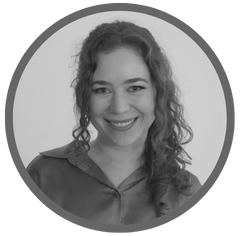 Written by
Aidan Farrish
Aidan is an aPHR-certified writer on the marketing team at BerniePortal. She writes about HR, healthcare, and benefits.
Back to Blog
How to Redirect Conversations in the Workplace + Examples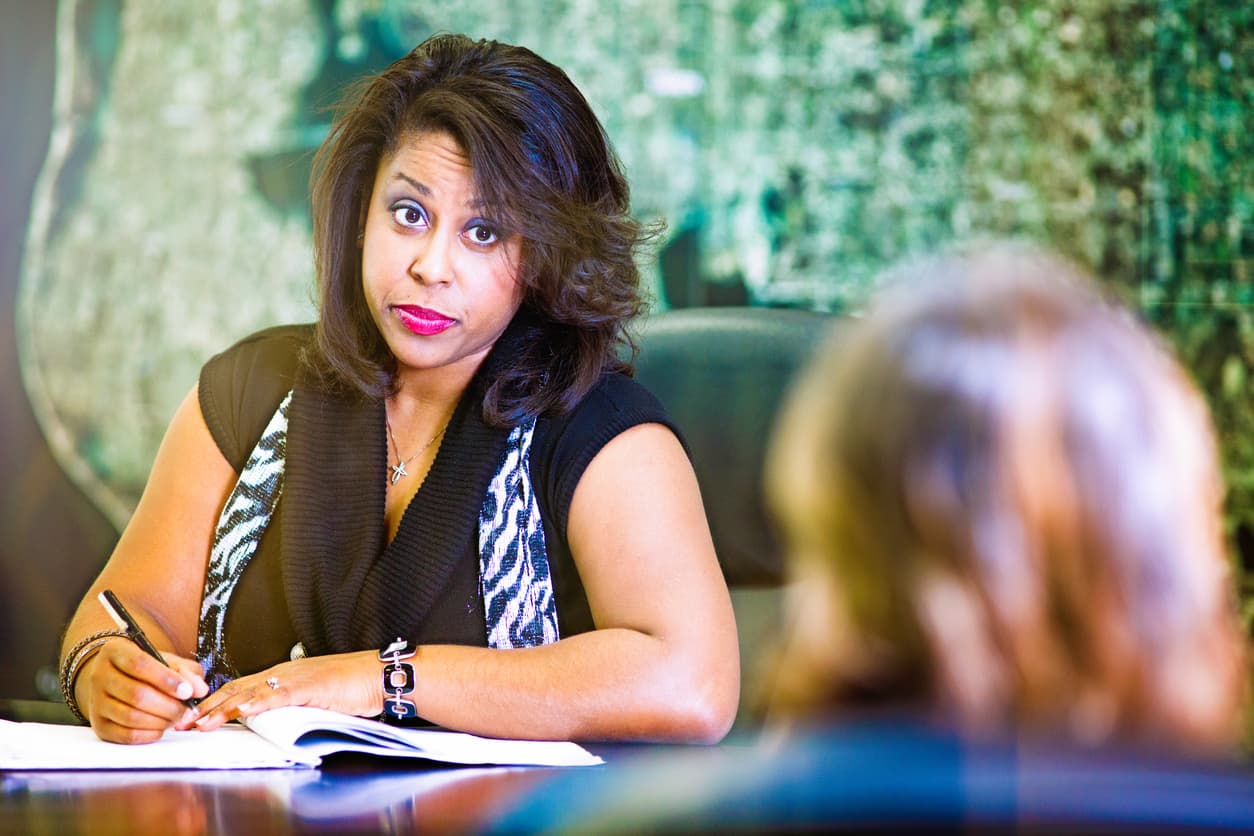 You know those questions that you really don't want to answer? Or that you're tired of answering over and over?
As an HR professional, these questions are not just regular—they are constant.
Have you ever gotten an email from an employee requesting you step in and transfer them to a new team? You haven't yet been made aware of any issues on their current team, so your response likely looks like this: "Have you brought this up to your manager?"
You may be constantly redirecting employees to ask the correct authority. But redirection, an important skill in your soft skills repertoire, isn't just for ensuring employees follow protocol.
The other HR soft skills you should take care to cultivate are boosting, reframing, reminding, listening, non-engagement, and the figure-it-out factor.
Or, you can remember them this way: Rose's Retriever, Buddy, Regularly Licks Everyone's Faces!
A helpful mnemonic is a great way to share your skills and knowledge with other HR professionals in your network. Soft skills help you whenever you have to wear your "people management" hat.
Redirecting conversations is a vital component of wearing that hat. Honing this skill ensures you are handling conversations by gently enforcing the norms and expectations your organization has set forth for your workforce.
The soft skill of redirection can help you manage difficult situations with grace—so let's look at some other times you may need it, and examples for how to redirect conversation quagmires.
Why Would You Need to Redirect a Conversation in the Workplace?
Redirection is a valuable soft skill to master in order to maintain expectations in your workplace and ensure people aren't coming to you for reasons they shouldn't.
Your hiring and onboarding process covered the expectations of employment and directed them to resources, so employees shouldn't come to you with questions that are already answered in their Culture Guide or employee handbook. Those rules and expectations are set in stone unless you see a need to change something—which you can notify your workforce about in an official manner.
If you use an all-in-one HRIS like BerniePortal, you can host many resources in your compliance feature that answer common questions, so you can direct employees there to save yourself the trouble.
Engaging in conversations in which employees are attempting to wrangle different outcomes from what is covered during their hiring process or in your Culture Guide may intimate that you are receptive to their input. That could open a can of worms, to say the least!
You aren't the complaint department. Your role is to foster a better place to work, and many complaints may be directed at changing a critical pillar of maintaining a productive work environment. Redirecting these kinds of conversations sets a precedent that you are not engaging in certain topics. This can help you ensure that your employee handbook or Culture Guide is not viewed as a symposium for critical debate.
Frankly, you and your leadership have set certain rules and expectations for good reasons. So careful redirection and non-engagement with employees is critical to your success.
Let's look at how Marge handles this kind of interaction when one of her employees, Blake, attempts to initiate a discussion about remote work.
Example: Redirecting a Conversation
Marge works in an insurance office as an HR Party of One. One of her employees, Blake, has been with the company for four months, so his onboarding training is officially over. Now that he feels comfortable in his role and with the company, he is asking Marge about the possibility of working remotely occasionally.
Marge's company is fully in-person, with no exceptions. She knows she needs to lay down the law with Blake, but she must do it gently and gracefully. So here's how Marge handles it:
Blake: Hey, Marge, do you have a second to chat?
Marge: Sure, Blake. How can I help you?
Blake: I've been here for a bit now, and there's some work I know I could accomplish much better at home, with no distractions.
Marge: Since you are salaried, you can work on things at home if you want to after office hours are over. Is that what you mean?
[Marge knows what Blake is getting at, but she can set up the conversation so that he must directly ask her for remote privileges. It's important that the conversation is clear and each person comes away from it with the same understanding, so ensure you remain in control of hard talks by preventing employees from beating around the bush.]
Blake: Not quite, I mean spending weekdays at home working on things that I am spending too much time on in the office.
Marge: You're asking if you can work from home regularly on certain days of the week?
Blake: Yeah, I guess.
[Reiterate the question back to the employee in plain words. This may point out to them that they are requesting something they know they shouldn't.]
Marge: You were hired under the expectation that you would be working in the office full-time. Is that right?
[Marge and Blake are, essentially, having two separate conversations. Blake is trying to ask if he can do certain tasks at home; Marge is redirecting the conversation to whether or not Blake agreed to certain expectations and if they are clear to him.]
Blake: Well, yes, but I think this would be better for my work.
Marge: The Culture Guide that you signed your acknowledgment of during your training also states the times you must be in the office, from 8 a.m. to 5 p.m. Monday through Friday.
[Having a Culture Guide that employees must sign their understanding of during onboarding protects Marge from liability if someone tries to argue that an expectation was not clear. In this case, she is extra glad for its protection.]
Blake: I did sign it, yes.
Marge: Were the expectations in it not clear?
Blake: They were clear.
Marge: You can find it in your portal if you want to review it. Can I help you with anything else?
Blake: No, no, that's fine. Thanks, Marge.
Marge: You're welcome.
Example: Redirecting Polarizing Conversations
Many conversations you want to redirect may be on polarizing topics. These are things like religion, politics, etc. Maintaining a productive, welcoming work environment is especially important, and conversations about certain things can get out of hand—hurting your workplace culture and even setting individuals at odds with one another.
Here's how an HR professional, Mikayla, gently redirected a polarizing conversation.
Joshua: Hey, did y'all see what the President did this past weekend?
[Oh no! Politics are well-recognized as one of the biggest no-go talking points in a professional workplace.]
Mikayla: No, I don't watch the news on weekends when I can check out the new season of my Netflix show. Did anyone else happen to catch up on Bridgerton?
[She redirected the topic by diverting it to safer waters. Not everyone will be able to discuss Bridgerton's newest season, but people are less likely to have divisive opinions about a popular TV period drama. And while changing the topic might be a tad obvious, it allows everyone else present to hop on the bandwagon and avoid discussing politics. It also lets Joshua gracefully disengage from a potentially treacherous topic.]
There are many ways to redirect conversations like this that keep people social without treading into potentially dangerous waters. You can watch more in our episode below to better understand how these kinds of conversations can be harmful, and how HR can strategize to redirect them—or, in some cases, shut them down.
Additional Resources
You can stay informed, educated, and up to date with important HR topics using BerniePortal's comprehensive resources: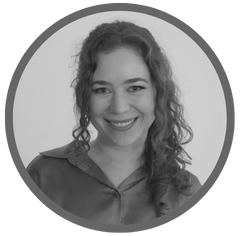 Written by
Aidan Farrish
Aidan is an aPHR-certified writer on the marketing team at BerniePortal. She writes about HR, healthcare, and benefits.
Related Posts
Has anyone ever told you—"Stop caring what other people think"? Well, this may be...
Have you ever worked for an employer that provided health insurance coverage? Or maybe...
Have you ever been asked something like, "Why was my bonus this year only $1,500?"