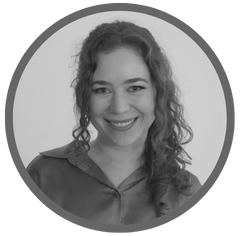 Written by
Aidan Farrish
Aidan is an aPHR-certified writer on the marketing team at BerniePortal. She writes about HR, healthcare, and benefits.
Back to Blog
Top 7 PUMP Act FAQs—and Their Answers
Posted on November 7, 2023 In
Compliance
7 min read time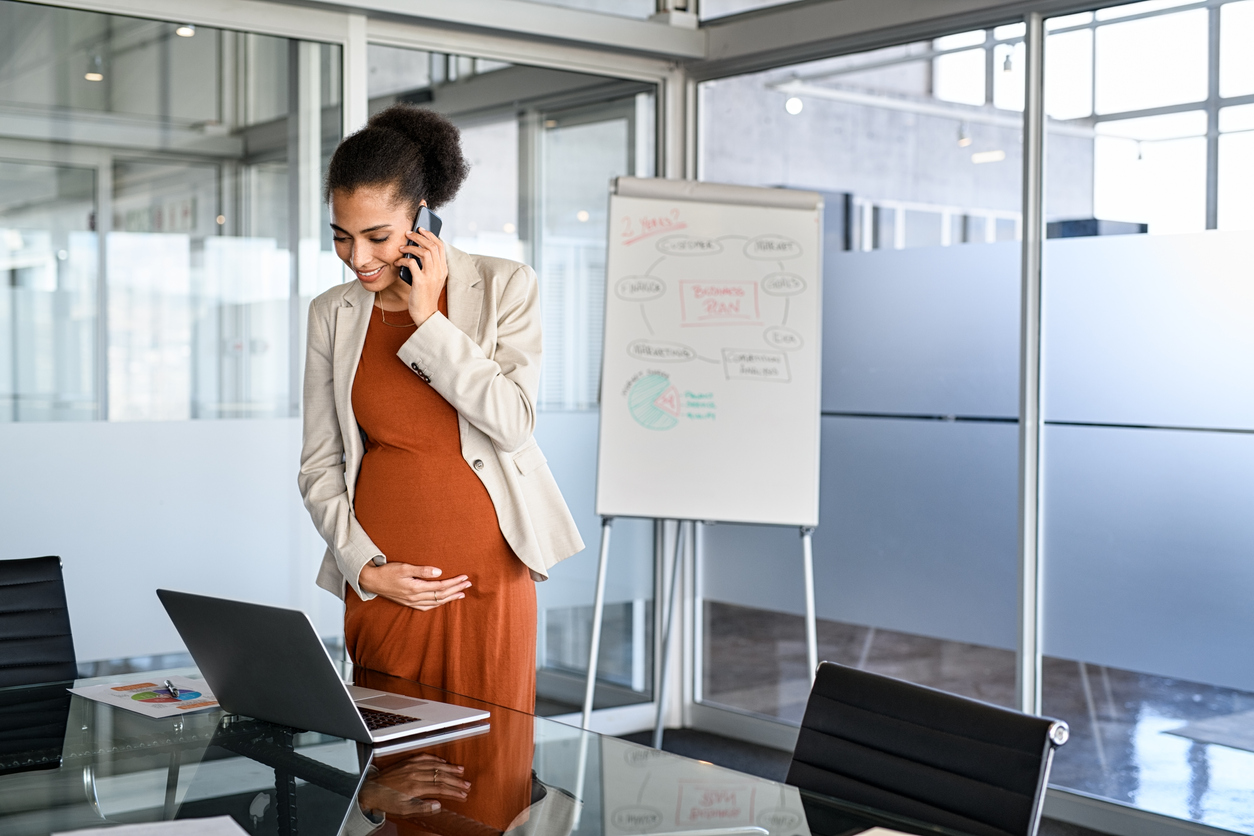 What Is the PUMP Act?
The Providing Urgent Maternal Protections for Nursing Mothers Act (PUMP for Nursing Mothers Act) ensures employers provide accommodations to employees who are expressing breast milk and/or are nursing mothers. Passed in 2022 and in effect in 2023, this act strengthens the original Break Time for Nursing Mothers law, passed in 2010.
The Break Time for Nursing Mothers Law did not contain language covering teachers, registered nurses, farmworkers, software engineers, some doctors, and many others. Due to being placed within the overtime provision of the FLSA, a legal technicality left 1 in 4 women without breastfeeding protections as they did not qualify for overtime pay. The PUMP Act extends protections to these individuals and also enables people to seek monetary damages against employers for not providing the reasonable accommodations outlined in the act.
In conjunction with passing the Pregnant Workers Fairness Act (PWFA) in 2023, the PUMP Act extends the Equal Employment Opportunity Commission's (EEOC) dedication to preserving the rights of pregnant and/or post-partum workers. These acts passed as amendments to the Fair Labor Standards Act (FLSA) of 1938, so the historical basis is built on decades of development and expanding workers' rights.
The PWFA covered extensive ground, but some of the PUMP Act details remain difficult to parse. Read on to learn the answers to small businesses' common questions.
1. What does the PUMP Act require small employers to do?
While some states may have different regulations, the PUMP Act itself is clear on its expectation of small employers:
"An employer that employs fewer than 50 employees shall not be subject to the requirements of this section [requirements for reasonable accommodations], if such requirements would impose an undue hardship by causing the employer significant difficulty or expense when considered in relation to the size, financial resources, nature, or structure of the employer's business."
Employers with fewer than 50 employees do not have to follow the PUMP Act rules regarding pump breaks or lactation rooms.
However, businesses of any size should consider their ability to abide by PUMP Act requirements. If small businesses numbering under 50 employees have the resources to follow the requirements, it could provide a powerful recruitment, retention, or even culture-building tool if the organization has nursing mothers.
2. Does the PUMP Act say breastfeeding employees get breaks for however long they want?
The PUMP Act has multiple lines describing how employers should provide breaks to breastfeeding mothers. To begin:
"…a reasonable break time for an employee to express breast milk for such employee's nursing child for 1 year after the child's birth each time such employee has need to express the milk;..."
Let's define what this section of the act means:
A reasonable break time defines however long the employee needs a break to afford for variations in biology. Simply put, some women may need 15 minutes, and some may need 45 minutes; any time spent to express breast milk or nursing is considered reasonable.
The phrase has need to express means whenever the mother feels it is time to express break milk, which has no maximum or minimum amount and can occur at any time.
Pumping or nursing is a physiological urge and may not follow a strict routine. Employers should remain cautious and not question when an employee covered by the PUMP Act chooses to take breaks, how often they take them, or how long they last.
In fact, asking certain questions or being otherwise investigative of the medical necessities of a breastfeeding mother runs a high risk of non-compliance with the FLSA, PUMP Act, and the PWFA. Pregnant workers and workers affected by childbearing-related conditions are a protected class, so be mindful of what is absolutely necessary to say or ask.
However, an employer and employee may discuss an ideal schedule if the employee finds it reasonable. The PUMP Act does not require adherence to the schedule and cannot be enforced by the employer, so if adjustments must be made as time passes, the employee has the right to take breaks as they need to without following the agreed-upon schedule.
The PUMP Act also defines how long employers must abide by the PUMP Act accommodations:
By 1 year after the child's birth, the act provides an end date by which employers can guide their compliance policy to maintain reasonable accommodations.
3. Do employers have to pay employees during their pump breaks?
Employers are not required by the federal PUMP Act to compensate employees while on break to nurse or express breast milk. As explained by the act:
"…an employer shall not be required to compensate an employee receiving break time … for any time spent during the workday for such purpose unless otherwise required by Federal or State law or municipal ordinance."
Employers who already pay for time spent on break are required to continue doing so for employees taking pump breaks. If an employee chooses to pump during their regular paid breaks, the employer does not have to compensate for extra breaks.
For example, if an employee gets two paid breaks per day and pumps during both of them, the employer does not have to offer extra paid breaks.
In certain circumstances, employers must compensate employees for their pump breaks. If the break is under 20 minutes or less, or if the employee is not fully relieved of their duties, the employer owes them compensation.
To be relieved from duty means that the employee is on break and may be left to their own devices, rather than doing anything to fulfill the responsibilities of their role, like grading papers or reading reports.
For example, if a teacher takes a pump break but is grading papers during that time, they are not relieved from duty, as they are fulfilling the responsibilities of their role while on pump break.
Additionally, for salaried or exempt employees, employers cannot dock or otherwise impact pay due to an employee taking a pump break.
For example, if a salaried worker spends 30 minutes pumping on break, an employer may not impact their pay in any way.
4. Does a pump break count as hours worked?
For hourly or nonexempt employees, a pump break may count as hours worked if they were not fully relieved from work responsibilities during their break time. As the act states:
"Break time … shall be considered hours worked if the employee is not completely relieved from duty during the entirety of such break."
If an employee works during their pump break, they are owed compensation for it, identically to working through regular breaks when not pumping. Therefore, the time spent on pump break is considered time worked.
5. What is a lactation room?
The PUMP Act sets a provision requiring employers to provide a private space in which employees can pump or nurse, termed a "lactation room." To be compliant with federal law, lactation rooms must be:
Private, with a locking door if necessary, specifically a room or area that is shielded from view and intrusion
A room other than a bathroom
So, employers may not use bathrooms as lactation rooms. While running electricity and water is strongly recommended, the act does not have language clarifying those factors as must-haves at this time.
The lactation room does not have to be permanent; a dedicated cubicle with markers or a mobile set-up is acceptable. Some companies, such as Mamava, offer specialized stalls or mobile closets for pumping. If a business is tight on space, allowing an employee to use an office as dedicated pumping space is also acceptable, so long as no one is in there during that time and the employee can use it whenever they need to for as long as they need to.
6. Can nursing employees store breastmilk at work?
Yes, they can. The PUMP Act requires employers to provide a cooled, refrigerated space for pumping workers to store breast milk safely. Technically, this does not have to be a fridge or cooler separate from other food items. However, if employers have the resources to offer a dedicated space, they may want to consider doing so.
7. If a state has laws covering what the federal PUMP Act requires, which should an employer follow?
If a state has stronger protections for nursing workers than the federal PUMP Act, employers must abide by the requirements set out by their local legislature. If a state's protections are weaker than the federal PUMP Act, employers must abide by the federal laws.
Additional Resources
You can stay informed, educated, and up to date with important HR topics using BerniePortal's comprehensive resources: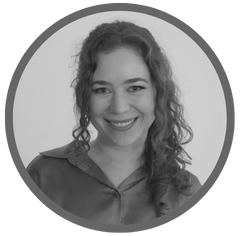 Written by
Aidan Farrish
Aidan is an aPHR-certified writer on the marketing team at BerniePortal. She writes about HR, healthcare, and benefits.