Written by
Will Miranne
Will is an aPHR-certified writer on the marketing team at BerniePortal. He writes about healthcare, human resources, and benefits.
Back to Blog
Mark Cuban's New Online Pharmacy Aimed at Curbing Drug Pricing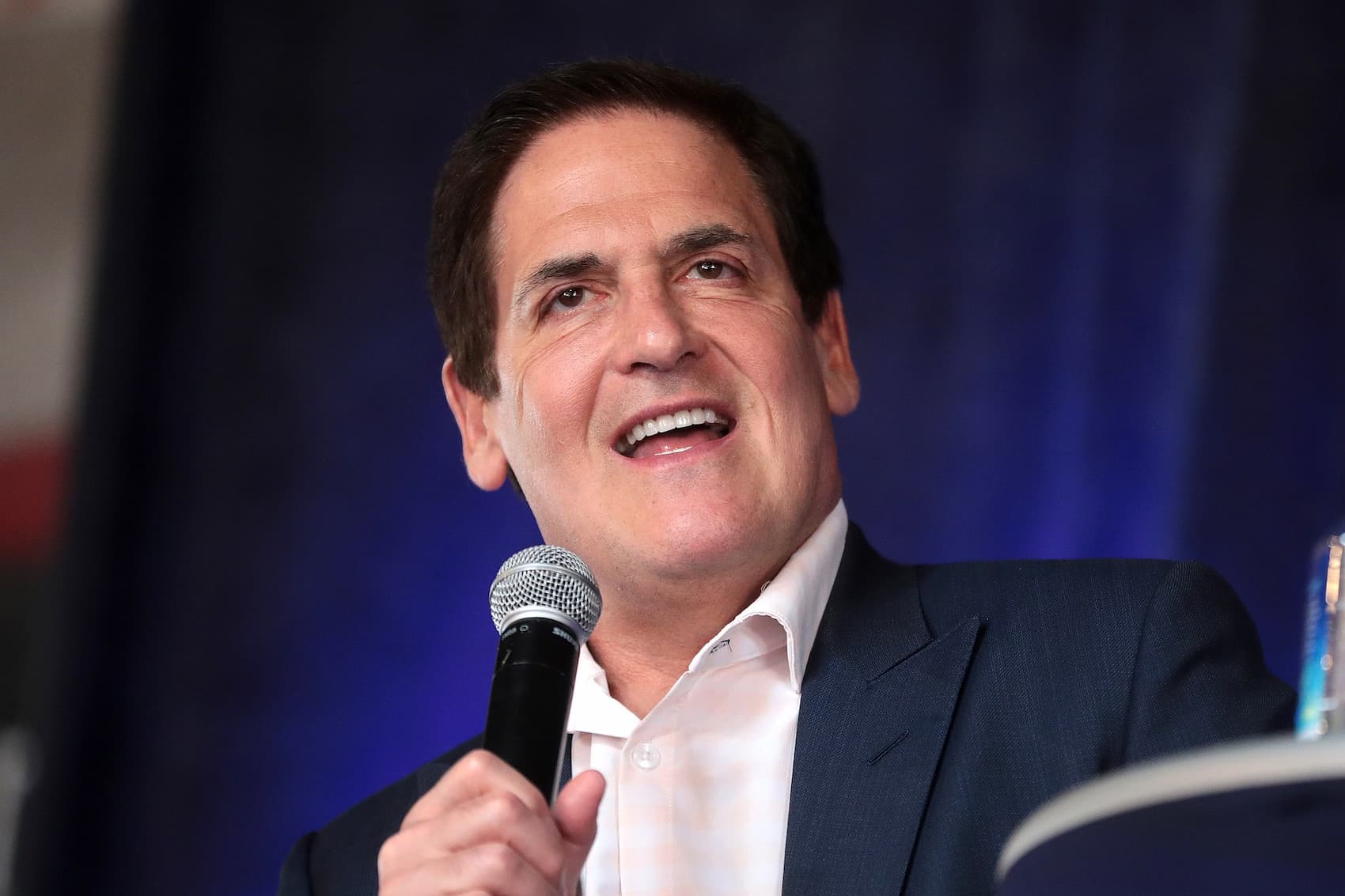 Photo Credit: Gage Skidmore
Mark Cuban, the billionaire owner of the Dallas Mavericks, is perhaps best known for his tenure on the popular television series Shark Tank. Recently, however, he has been looking for ways to enter the healthcare market as well. He appears to have done just that with the announcement of his new online pharmacy this past Wednesday.
Cuban's new pharmacy is intended to cut out unnecessary costs and create an affordable way for Americans to access medication. He intends to do this by offering generic drugs without the egregious markups and eliminating middlemen pricing. Read on to learn more about this new pharmacy and how it might impact the pharmaceuticals market moving forward.
What is Cost Plus Drugs?
Mark Cuban Cost Plus Drug Company (MCCPD) is the official name of the new online pharmacy created by Mark Cuban. The website allows consumers to search for and order medications at a discounted price compared to that of a typical retail pharmacy.
The goal of this new online pharmacy is to shake up an industry that has been accused of unfair drug pricing practices and bloated administrative costs. These administrative costs come from numerous fees paid out to pharmacists, pharmacies, and pharmacy benefit managers (PBMs). Cutting out these additional fees and preventing drug price gouging should, in theory, greatly reduce the cost of medications.
The primary caveat is that Cuban's online pharmacy will not accept insurance. Rather, it will act as a cash-only marketplace. Cuban has stated that despite this, his medications will still cost less than that of a typical pharmacy.
Mark Cuban Cost Plus Drugs Eliminates PBM Markup
Contrary to popular belief, pharmaceutical benefits are managed by a separate entity outside of the health plan provider. This entity is referred to as a pharmacy benefit manager or PBM.
A PBM manages and administers the drug benefits program within an employer health plan. They are essentially a middleman whose job is to help employers get the most out of their drug plan.
PBMs will often negotiate with large pharmacies in order to offer employers competitive pricing and a wide range of medications. They can also offer advice to employers on what drug plan would work best for them as well as which clinical programs they may need access to.
So how exactly do PBMs affect the markup of prescription drugs? It all has to do with how PBMs are paid. This happens by holding onto rebates, utilizing clawbacks, and charging administrative fees. They may also utilize what is known as "spread pricing." This is when a PBM charges a plan sponsor or insurer more for a drug than they paid the pharmacy. The excess money is then pocketed by the PBM and is known as the spread.
These fees are then included in the cost of the medications along with pharmacist and pharmacy fees, which in turn raise the overall cost of the medication.
A cash-only pharmacy that doesn't accept insurance negates the need for such entities, ultimately cutting out those unnecessary costs.
How Will MCCPD Impact the Pharmaceutical Market?
This is not the first attempt at an online pharmacy. Far from it in fact. Walgreens, CVS, Rite Aid, and Amazon all maintain a stake in the virtual pharmaceuticals market.
Other competitors such as GoodRx have a similar strategy in terms of offering discounted drug prices and already have existing relationships with patients.
It is too early to tell how MCCPD will fare against these other online retailers, but when lowering prescription drug costs is the goal, increased competition is not a bad thing. The main advantage in MCCPD's favor is the elimination of insurance involvement. Unlike many other online pharmacies, MCCPD will not accept health insurance, but will instead work directly with the manufacturer to get the best price possible.
MCCPD offers manufacturer prices on all medications with a flat 15% markup. This will be the major selling point and will likely determine the fate of the company. The real question will be: how much can Americans really save with this new prescription model?
If MCCPD can prove to be an effective business capable of consistently saving people money on their prescriptions, then Mark Cuban will have guided the healthcare industry forward in the quest for better access and fairer pricing for prescription drugs. Currently, the website is offering 100 generic drugs treating various diseases and conditions, with plans to expand further in the future. Like any new venture though, it will take time and market data to determine if this new initiative will be successful.
Additional Resources
You can also stay informed, educated, and up-to-date with HR news and other important topics by using BerniePortal's comprehensive resources:
Written by
Will Miranne
Will is an aPHR-certified writer on the marketing team at BerniePortal. He writes about healthcare, human resources, and benefits.