Written by
Will Miranne
Will is an aPHR-certified writer on the marketing team at BerniePortal. He writes about healthcare, human resources, and benefits.
DOL Issues FMLA Guidance on Mental Health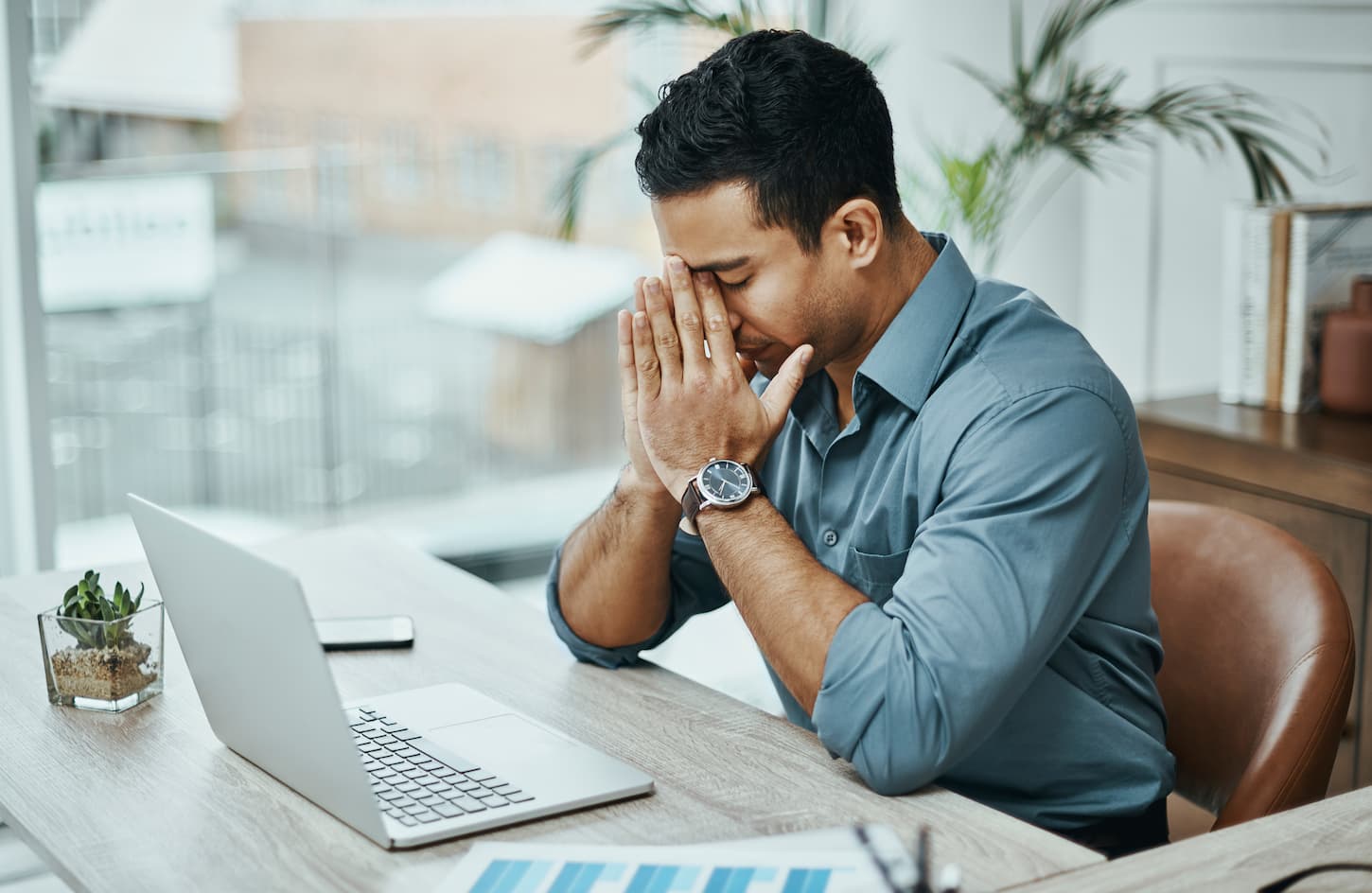 Mental health is an ongoing concern among employees in the modern workforce. For this reason, the DOL released Fact Sheet #28O and an FAQ during Mental Health Awareness month.
Here is a breakdown of the release and everything you should know to ensure you are compliant with the mental health leave policies as laid out by FMLA.
What Is The DOLs New Mental Health Release?
On May 25, 2022, the Department of Labor (DOL) released Fact Sheet #28O and a related frequently Asked Questions to provide detailed guidance regarding mental health and its place within the Family and Medical Leave Act. The DOL's Wage and Hour Division released these notices and discussions for mental health awareness month to ensure that workers dealing with mental health concerns would know how to obtain job-protected leave while seeking help.
The Fact Sheet and FAQ seek to clarify where there may have been prior confusion. They are both a summation of what is already covered under FMLA. In other words, there is no new information nor any updates and revisions to FMLA's mental health provision. The release simply clarifies and educates on what is already established under the Act.
What Does FMLA Say About Mental Health?
Job-protected leave due to mental health concerns applies to what the DOL labels a "serious health condition." These conditions can also apply if a worker takes care of a child, parent, or spouse due to mental health concerns.
To be considered a "serious mental health condition," individuals must require inpatient care or continued treatment from a health care provider. Inpatient care would require an overnight hospital stay.
A hospital stay can also include:
a drug treatment facility

treatment center for eating disorders and other addictions

other medical care facilities
Continued treatment under FMLA includes these conditions, according to the DOL Fact Sheet:
"Conditions that incapacitate an individual for more than three consecutive days and require ongoing medical treatment, either multiple appointments with a health care provider, including a psychiatrist, clinical psychologist, or clinical social worker, or a single appointment and follow-up care (e.g., prescription medication, outpatient rehabilitation counseling, or behavioral therapy)"

"Chronic conditions (e.g., anxiety, depression, or dissociative disorders) that cause occasional periods when an individual is incapacitated and require treatment by a health care provider at least twice a year."
Job-protected leave for eligible employers who are dealing with mental health concerns lasts up to 12 weeks. Leave may also be taken to care for a dependent such as a spouse, child, or parent, which would include psychological care, reassurance, and other forms of care. If caring for a child, the care is typically limited to a child under the age of 18.
If an individual does wish to take leave due to any of these mental health reasons or concerns, FMLA may require a certification from a healthcare provider to support the claim. If the claim is not enough—the DOL advises—a diagnosis may then be required.
What Can Your Organization Take Away From This Guidance?
Organizations must remain aware of all mental health guidelines as laid out by FMLA. Mental health is a persisting concern in the modern workplace that affects many employees from all industries.
Organizations need to be sure that they understand the options available to their employees should they need to take this time to deal with their mental health concerns. There should be education surrounding this so that employees fully understand what employer support is available to them if they require help.
Organizations should also create a healthy environment where they can deter as many causes of mental health concerns as possible. A survey from Mental Health America found that 4 in 5 Americans felt workplace stress affected their personal life and their relationships with their family and friends. The survey also found that about 40% of employees felt their organization provided supportive management while only 34% had organizations that openly discussed mental health concerns within the workplace.
The purpose of the DOL's FAQ and Fact Sheet is to make employees with mental health concerns aware that they have options to seek support and healing. This is a message that should be shared openly amongst organizations to ensure a positive workplace that supports mental health.
Additional Resources
You can also stay informed, educated, and up-to-date with FMLA and other important topics by using BerniePortal's comprehensive resources:
Written by
Will Miranne
Will is an aPHR-certified writer on the marketing team at BerniePortal. He writes about healthcare, human resources, and benefits.